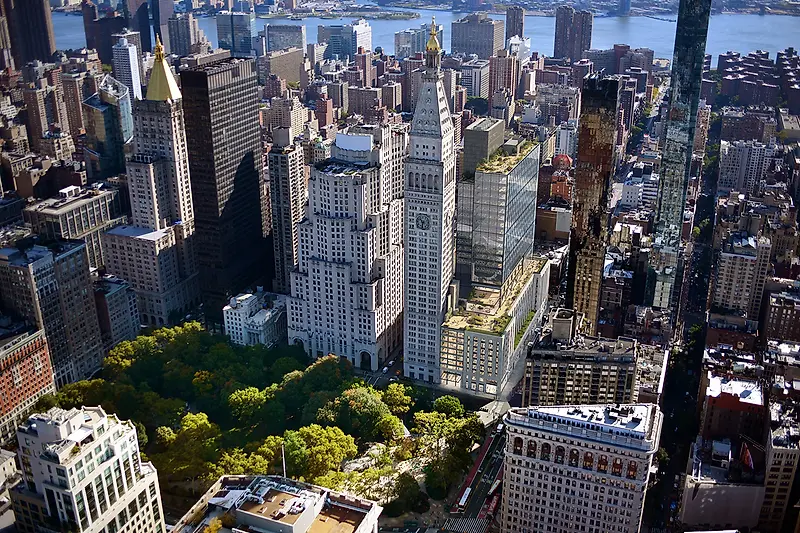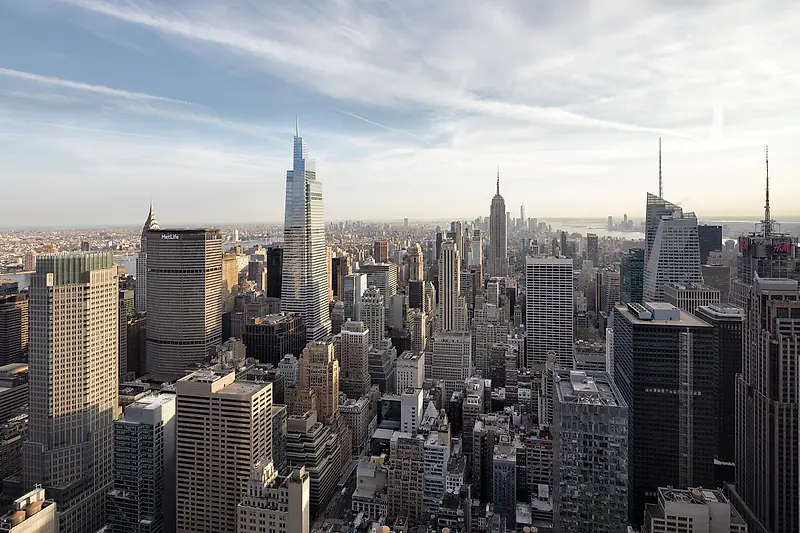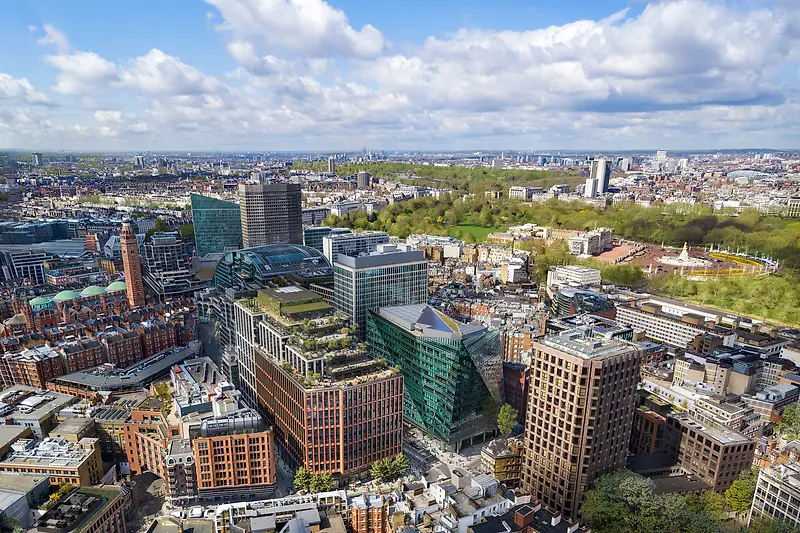 One Madison Avenue and One Vanderbilt Set New Standard for Luxury Office, says The Economist
"The Intelligence," a podcast from The Economist, goes in depth into the success of new, amenity-rich office buildings, highlighting two KPF-designed towers in New York.
As remote work has become more common in the last few years, causing an increase in office building vacancies, the podcast looks at the growing amenities offered at the top end of the market, providing employees with alluring incentives to return to in-person work. As a "bright spot in the commercial real estate doldrums," these luxury buildings are an exception to current predictions of declining values for aging office buildings.
The podcast, featuring The Economist's Global Property Correspondent Vinjeru Mkandawire, notes the many amenities that will be included in One Madison Avenue, which topped out in December and is on track for completion in November. A rooftop garden, an artisanal food market, and a fitness center with a climbing wall will be accessible for tenants, among other offerings. At One Vanderbilt, the award-winning office tower includes Le Pavillon, a Daniel Boulud-led restaurant, and SUMMIT, an immersive observation experience. These public amenities add to the draw of the tower, resulting in a destination for both tenants and visitors. Private amenities in One Vanderbilt include the Vandy Club, a location with a state-of-the-art conference center, premier food and beverage offerings, and a terrace overlooking Grand Central Terminal. Also mentioned in the report is London's 105 Victoria Street, an office with expansive greenspace equaling the size of 14 tennis courts.
These buildings are examples of the growing trend of projects that dedicate more of their space to amenities, up to 20% from a previous 5%. These features not only help recruit workers back to the office, they also aid in employee retention.
Read more on the topic from The Economist here and listen to the full podcast here.