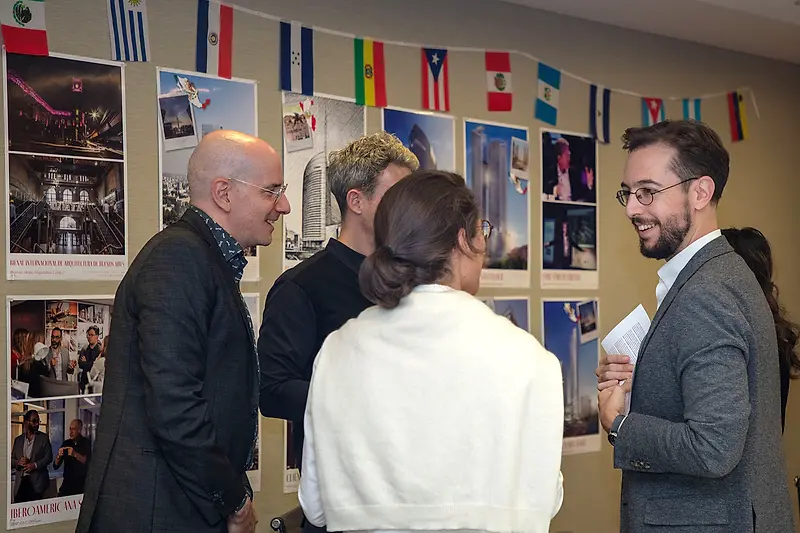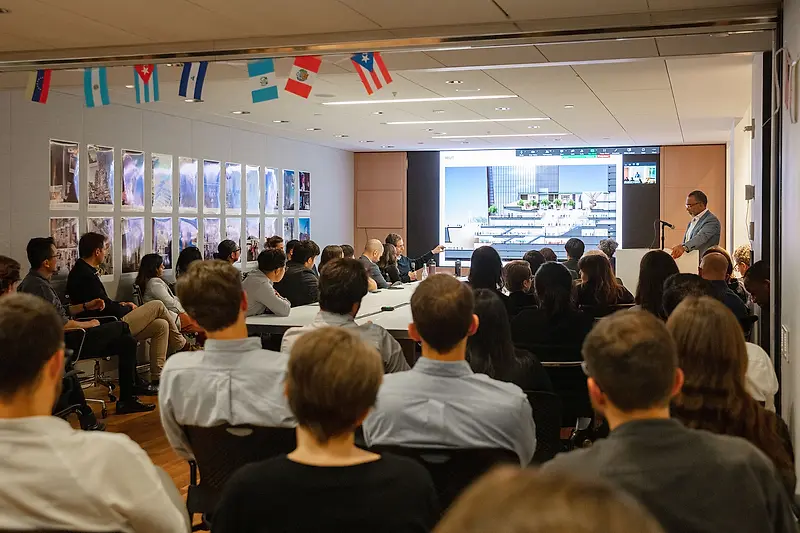 KPF Celebrates Hispanic and Latin American Heritage Month 2023
With the creation of a new community group, KPF LATAM, the firm hosted three events over the course of a month to highlight and honor the contributions of Hispanic and Latin Americans in the architecture industry.
KPF LATAM brings the firm together in an inclusive and supportive environment to discuss, collaborate, and celebrate the unique perspectives and expertise offered by our colleagues of Latin American heritage. For the group's first hosted event, members organized a Town Hall to highlight KPF's work in Latin America. KPF Director Jorge Mendoza and Principals Lloyd Sigal and Hana Kassem led the discussion, providing cultural and historic context for the firm's early projects including Infinity Tower and Mercado Urbano Tobalaba. Senior Associate Principal Katherine Moya-Ramirez and Associate Principal Leonardo Rodriquez-Salazar also presented in-progress works.
The next event was an Evening Session with Marvel, including Partners Yadiel Rivera-Diaz and Edna Echandi, and Founding Principal Jonathan Marvel. In their presentation "Marvel NY:PR," the group discussed the firm's deep roots in Puerto Rico and New York, and how they fold multicultural identities between the two locations into the ethos of the practice.
For the final event of the month, the group hosted Felipe Correa where he presented "Architecture and Public Works: A Synthesis of Scales." Felipe is the Vincent and Eleanor Shea Professor at the University of Virginia School of Architecture. He spoke about some of the most pressing urban challenges and design opportunities currently shaping Latin American cities and the necessity of large-scale public works projects in the region.