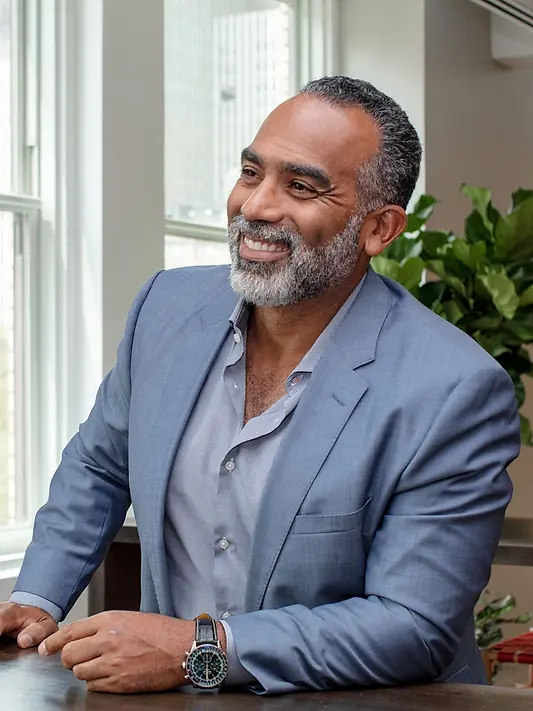 Jorge E. Mendoza
Jorge E. Mendoza has 30 years of architectural design and management experience and has led the design of several challenging projects while exceeding client expectations. He applies his abundant skillset to a wide range of projects and building typologies throughout the United States, Latin America, and beyond with a particular expertise in large complex developments and life science projects.
A seasoned architect, Jorge's projects often require tight coordination across numerous consultants, stakeholders, and public agencies. Jorge is responsible for leading KPF projects in Boston, having a keen understanding of its rigorous approvals and community process, starting with the Boston Seaport Square Innovation District, a planning project in one of the city's most active research and technology arteries. Within the Seaport District, Jorge led the Echelon project, the largest mixed-use, multi-building residential project in the city. In Latin America, Jorge leads KPF projects and pursuits in Mexico, Peru, Chile, and Brazil.
A leader in KPF's life science projects, Jorge managed Channelside, a three-building, private lab-driven neighborhood that establishes the benchmark for developments in urban environments with high demand for, and adaptability in, research planning for life sciences. His work also includes a university medical center slated to be New York City's first all-electric lab building.
Jorge takes special initiative to develop and implement KPF's rigorous QA/QC procedures, updating standards and policies, and providing regular training sessions to employees. He often takes an advisory role for the building systems of various projects, strategizing within the restrictions of design parameters.
Jorge is a licensed architect in the States of New York, Massachusetts, Connecticut, and Washington DC, NCARB affiliated, and an active member of the AIA. He is actively engaged in the National Organization of Minority Architects (NOMA), New York Chapter of NOMA (NYCOBA), and plays a key role in KPF's DEI initiatives and mentorship program.