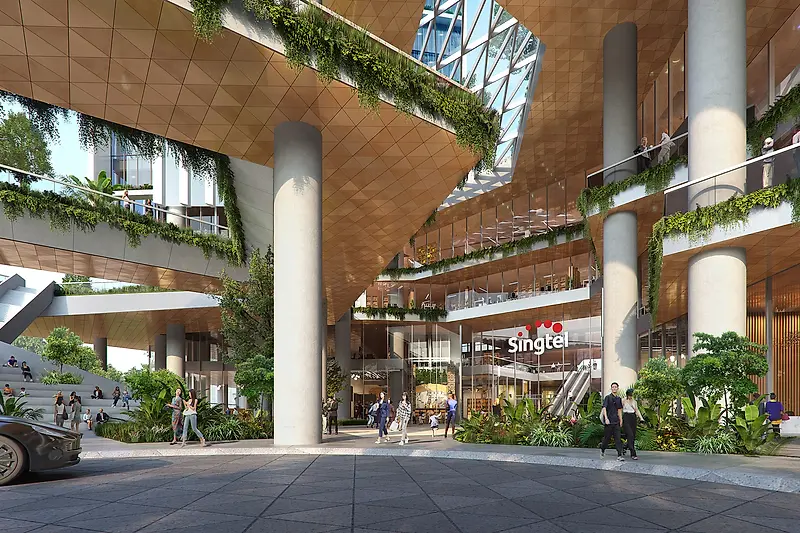 KPF Among Green Building & Design's Top Architecture Firms in the US
The magazine ranked KPF in its 2023 list of the top architecture firms in the nation, noting the practice's sustainably driven mission.
The roundup featured firms based in the US with ranging program specialties and highlighted the common theme of pushing the envelope of great design, many with an attention to sustainability. For KPF, gb&d explained, "Sustainability is driving the mission at Kohn Pedersen Fox Associates (KPF), where adaptive reuse, conversion, and densification are daily topics… They emphasize designing healthy environments, inside and out, that enhance physical, cognitive, and social well-being."
Noting KPF's portfolio of adaptive reuse projects and sustainability credentials, the article also referenced the recent LEED Platinum and Gold certifications of Lenovo Houhai Center and Director Samuel Li's keynote at the Shanghai International Carbon Neutrality Expo.
The magazine was founded in 2009 and now serves as a leading information source for sustainability professionals. Read the full article here.