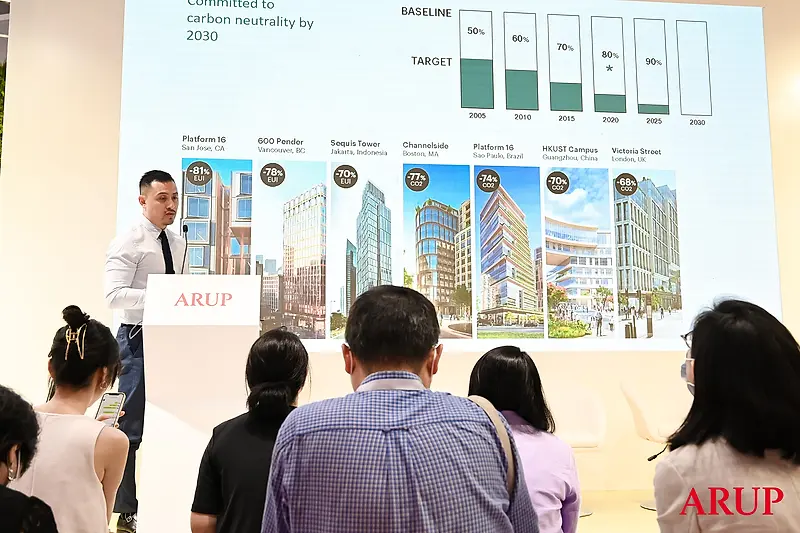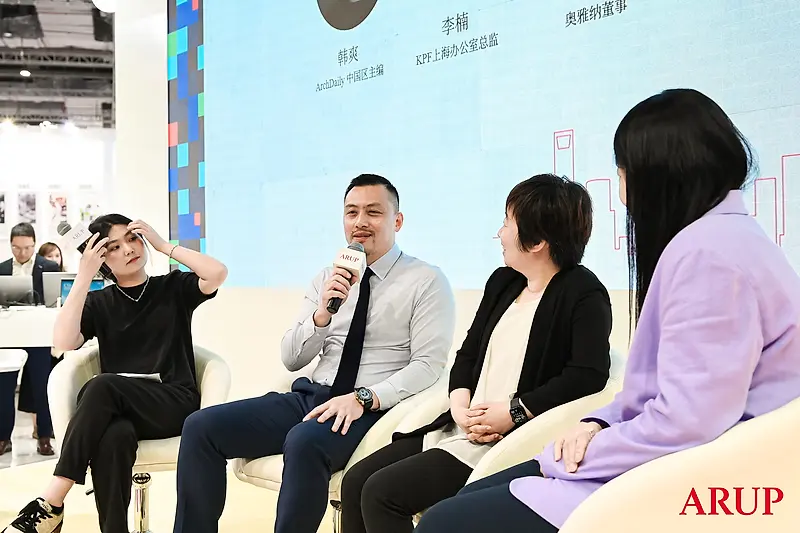 Samuel Li Gives Keynote Speech at Shanghai International Carbon Neutrality Expo
On June 11th, the Director from KPF's Shanghai office spoke about the firm's sustainable design approach and contributed to a seminar organized by Arup.
Titled "Green Campus Design," the seminar focused on two major campus projects, the new HKUST Guangzhou and NYU Shanghai, on which KPF collaborated with Arup to deliver innovative and highly sustainable designs. In his remarks, Samuel highlighted KPF's design approach and methodologies to digitize and control carbon reduction and zero-carbon strategies. Following his speech, Samuel participated in a panel discussion with Arup's Lingfei Wang, Principal, and Xi Shao, Chief Engineer.
The Shanghai International Carbon Neutrality Expo covers a wide range of topics, including energy transformation, energy efficiency, circular economy, and low-carbon transportation and service, among others. The conference took place June 11 – 14, 2023. Learn more here.