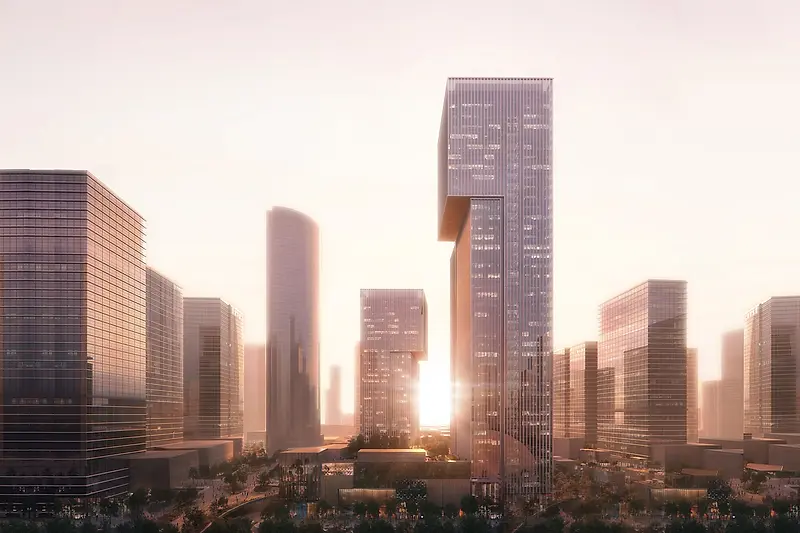 Lenovo Houhai Center Earns LEED Certification
The office towers in the KPF-designed Shenzhen development received LEED Platinum and Gold certifications.
The two office towers within Lenovo Houhai Center earned top ratings from the U.S. Green Building Council. Tower A and Tower B earned Platinum and Gold certifications, respectively, for Design and Construction. Only 3% of LEED-certified buildings in Shenzhen are Platinum ranked.
The towers feature curtain walls of laminated glass to block UV radiation, and operable windows improve air circulation and reduce energy consumption. Air sterilization and filtration features are present throughout to improve air quality, while environmentally-friendly materials were prioritized in the production of the building's sealants and paints.
Lenovo Houhai Center includes a retail mall at its base and a collection of green spaces that begin at the ground level and continue at the podium roof and sky gardens. Native plants are present throughout the development, and a rainwater recycling system has reduced irrigation water consumption by 50%.
Read more about the certifications here, and learn about the development's design here.