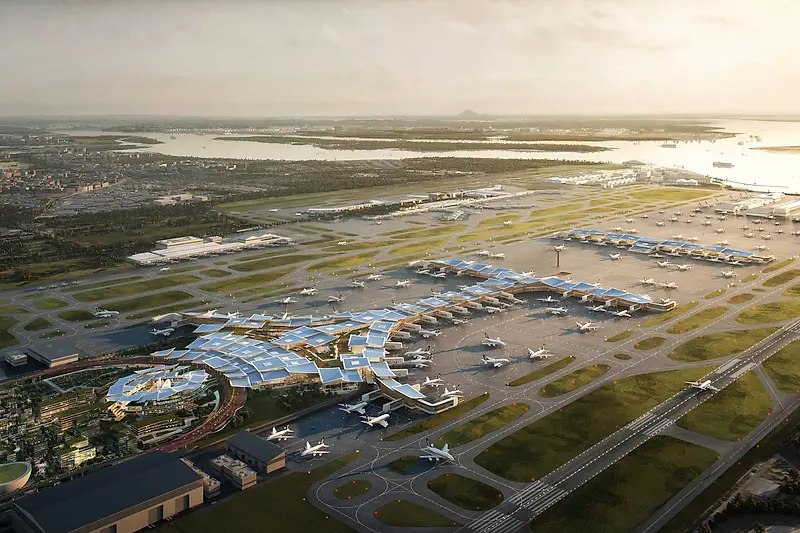 Jochen Tombers Presents at Mixed Use & Transit Oriented Developments Conference
On August 1st, the KPF Principal spoke about the benefits of transit-oriented developments (TOD) as they efficiently utilize land and increase its value.
The annual regional conference brings together industry experts to explore techniques to maximize land value in response to the rising demands of growing communities. The focus of the conference highlights mixed-use developments for their ability to integrate multiple program types.
Jochen's presentation, "Land Value Capture," looked at synergizing programs, with an emphasis on transit-oriented developments for their value creation. He referenced multiple KPF projects as case studies for how developments can transform at different scales, from neighborhoods to quarters, to creating entirely new city quarters.
Jochen has played a leading role in KPF's airport terminal portfolio, including Abu Dhabi International Airport's Midfield Terminal and Changi Airport Terminal 5, two complex additions to highly-visited areas that will dramatically increase the hubs' processing abilities.
The conference took place from July 31st to August 2nd in Singapore. Jochen's presentation was held on August 1st at 11:00 AM. Learn more and register here.