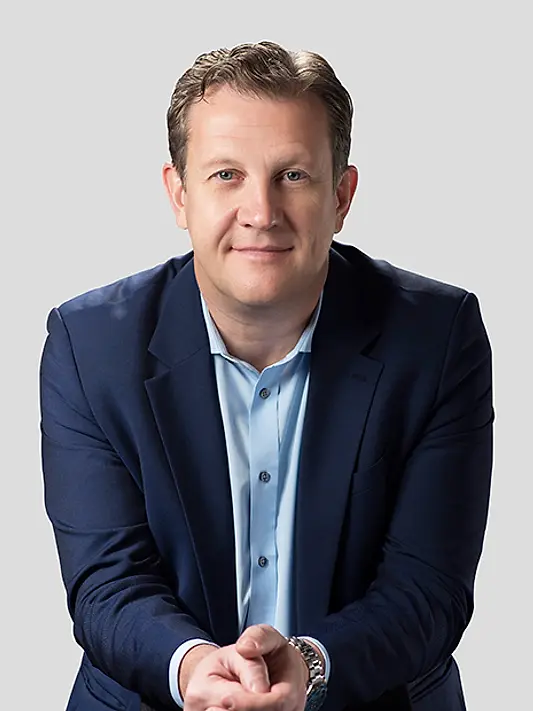 Jochen Tombers
Jochen's extensive portfolio has been shaped by a belief that good design should be approached without pre-conceived ideas, and that quality and value are best added to a project by following an analytical process. He has over 28 years of experience in the industry, having worked on high-profile projects across Europe, Asia, and the Middle East. In particular, Jochen has a unique expertise in the design of complex airport terminal buildings, tall building structures, and large scale masterplans. He also has specialist technical skills in the design of sustainable buildings with innovative structures and facades. He especially enjoys design from competition/concept through to detailed design development, fabrication and construction, both on micro and macro scale projects.
Most recently, Jochen has played a leading role on the masterplanning and architectural design of the new passenger terminal complex at Abu Dhabi International Airport. At over 7 million square feet this project is one of the largest in the world currently under construction. It will dramatically expand the airport's capacity, allowing it to process 50 million travellers each year.
Prior to joining KPF, Jochen was Director in charge of the Ibrahim Nasir International Airport in Male, Maldives. His extensive experience in the design of airport facilities also includes his role as Design Director for the concept design of the new Third Runway Concourse at the Hong Kong International Airport, in addition to his involvement as Director in charge of numerous award winning competitions including Dalian International Airport, Beijing Capital International Airport, Terminal 3 and the Hanimaadhoo International Airport, Maldives. In his earlier career, Jochen was involved in the design of the Terminal 5 at London/Heathrow as well as the New Area Terminal, Barajas Airport in Madrid, Spain.
During his career, Jochen has been affiliated with a number of firms in Germany, the UK and Asia, including Integrated Design Associates Ltd. in Hong Kong, Richard Rogers Partnership in London and Norman Foster and Partners in Berlin. Other projects of note include the Millennium Dome in London, the Reichstag new German Parliament in Berlin and Vereinte Versicherungen's new Munich headquarters, one of Germany's largest combi-office developments. His experience in Asia is extensive and Jochen has recently played a leading role in the design of the Louis Vuitton Logistic-and-Training Centre in Shanghai, a 40 storey Commercial Office Development in the North Bund in Shanghai, as well as the Zhong Dao Masterplan in Qingdao, China
Jochen is a registered Architect in Germany. He achieved his Diploma in Architecture at Munich University of Applied Science, Germany, followed by an MBA at the University of Phoenix, Arizona.