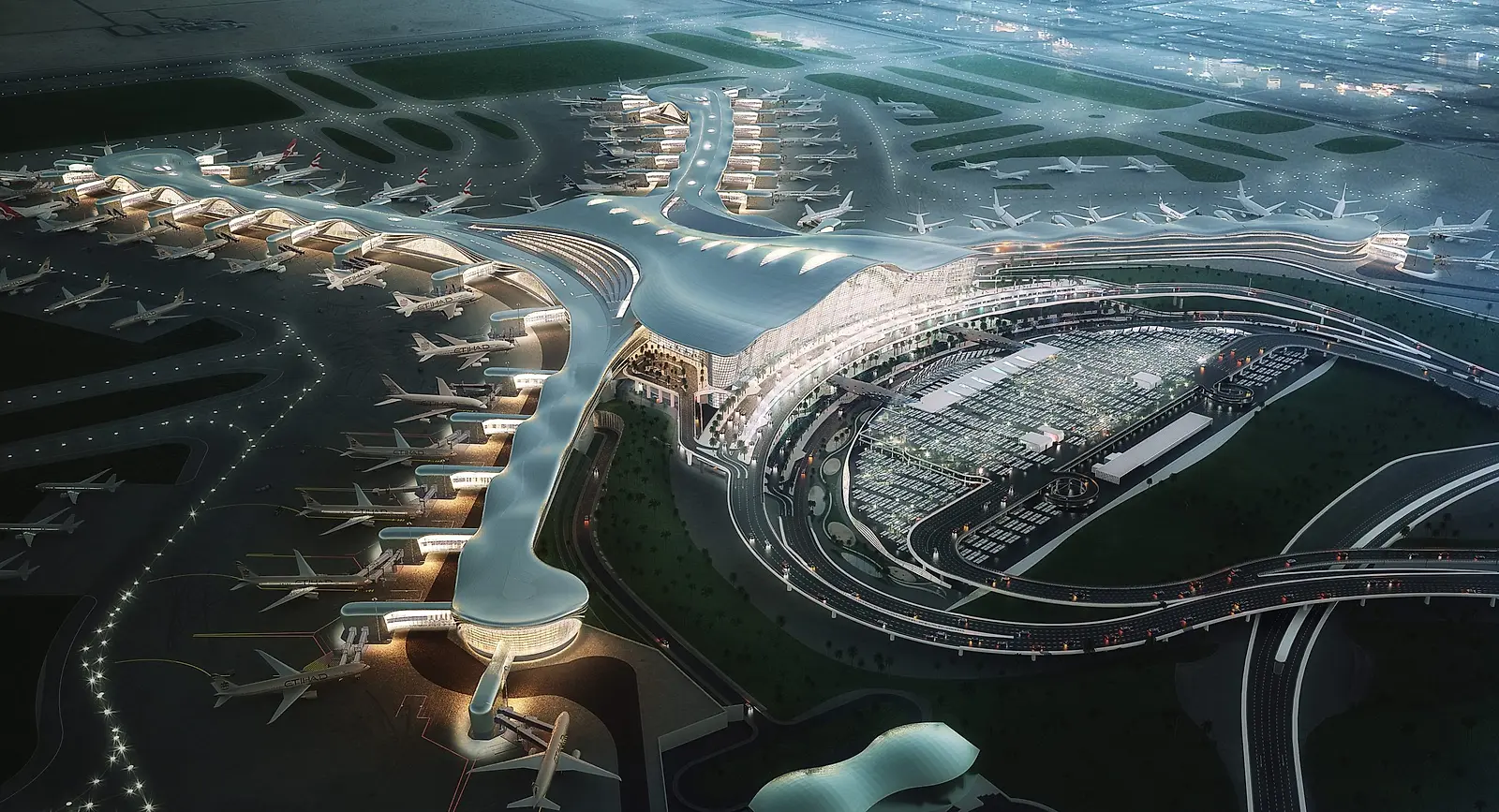 Abu Dhabi International Airport
Terminal A
Dominating a key position in the global race for fast-expanding luxury air travel and transfer points, the new Terminal A will process 45 million travelers each year, with the ability to accommodate up to 80 million, to meet the needs of the rapidly expanding Middle East capital.
Conceived as a gateway to Abu Dhabi, the Terminal A Building is raised up from the road level giving the appearance of sitting on its own plateau. In this context the building is the dominant and most imposing structure on the horizon with a profile silhouetted against the sky. At night the building's illuminated interior creates a transparent structure which is visible from the highway over 1,500 meters away.
On approaching Terminal A, the roadway system and landscaping work together to create a sequence of events culminating in a monumental civic space inside the terminal. Internally the scale of the Departure Hall, a 50-meter-high space rendered largely column-free through the use of long span leaning arches, endows the building with an open, outdoor quality, with the supporting arches visually separated from the roof to enhance the lightweight feel. On plan, the X-shape provides the greatest programmatic efficiencies enabling the terminal to extend to 49 gatehouses, accommodating 59 aircrafts at any one time.