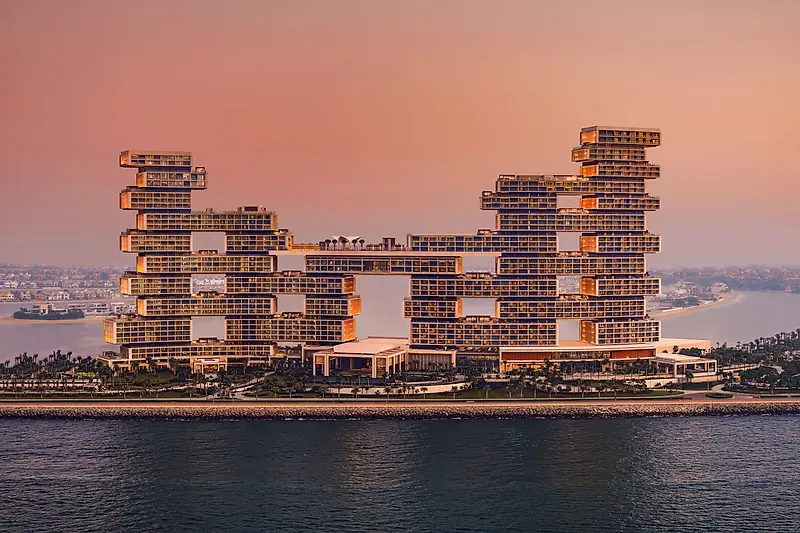 James von Klemperer Talks Atlantis The Royal with Forbes Middle East
The outlet showcased the region's top tourism leaders and destinations, featuring the resort and insight from the KPF President and Design Principal into the project's design strategy.
The article, which appeared in tandem with Forbes Middle East's Top 100 Travel & Tourism Leaders ranking, profiles Philippe Zuber, the CEO of Kerzner International, operator of the Atlantis brand. Present when the project broke ground to seeing it completed, Philippe shared "Atlantis The Royal was just the superlative of anything I have ever done before." The January reveal of Atlantis The Royal included over 1,500 VIPs, a fireworks show, and a performance from Beyoncé. Now open to the public with 693 rooms, 102 suites, and 231 luxury apartments, guests can enjoy multiple pools, restaurants, and spas, among other amenities.
"We wanted to create a building with water views in two directions: both towards the Gulf to the north and the lagoon to the south," Jamie said when recounting the goals for the project. "At the same time, we didn't want to build a solid wall that would separate the mainland from the sea. The curved 'S' shaped plan of the building maximizes its waterfront surface area." Once the concept of the form was decided, "The hotel design came together in about six months, with another year to complete the technical details. We were aiming to create an awe-inspiring form, characterized by a series of grand facade apertures and dramatic cantilevers. This required structural offsets, multiple elevator cores, and complex plumbing transfers."
Read the full article from Forbes Middle East here.