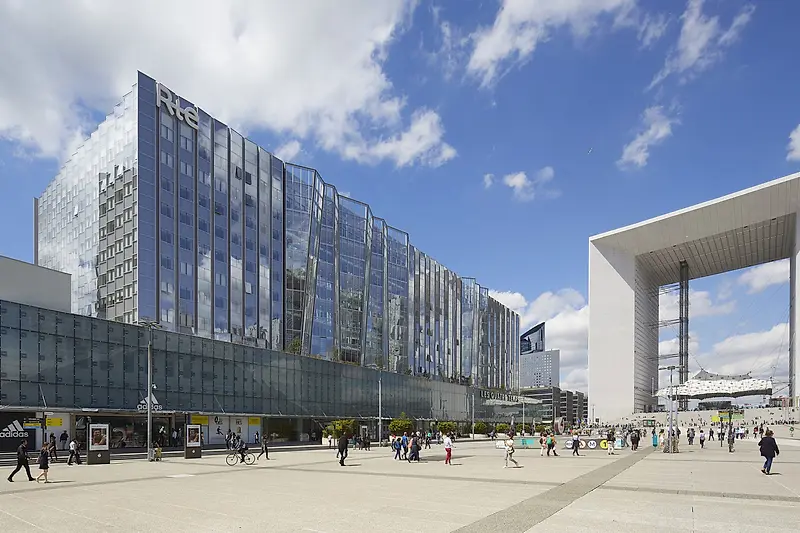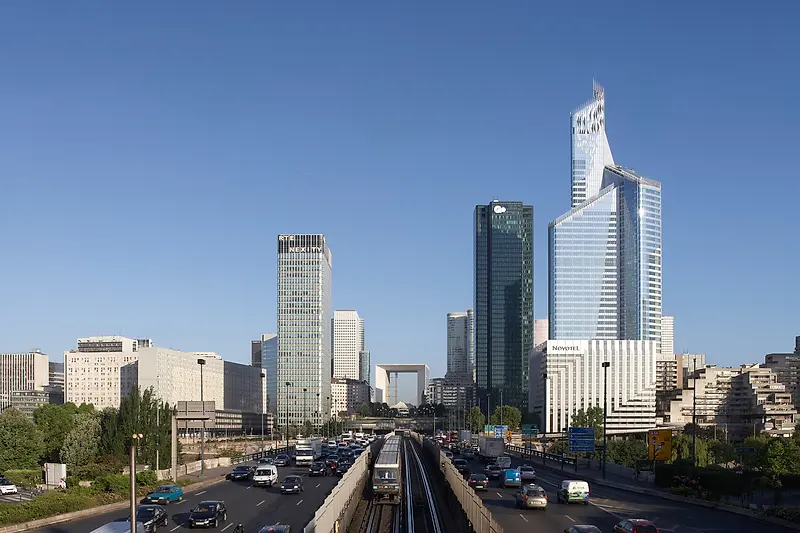 James von Klemperer Speaks at the Alliance Française de Chicago About Reviving Districts in Global Cities
On November 2, the KPF President and Design Principal spoke at the Contemporary French Architecture Symposium about transformation projects in Paris, including Window La Défense and Tour First.
In his presentation "From Chicago to Paris: Global Design and the Architecture of Place," Jamie introduced the firm's design philosophy and how it expanded to become an award-winning practice with projects around the world. His presentation focused on the rejuvenation of districts in major cities around the world. Jamie discussed the firm's work at La Défense, including Tour First, the vertical expansion of a skyscraper, and Window La Défense, an office building reskinned with the addition of two central atria, both of which breathe new life into the district. He then expanded the focus of his talk, highlighting projects that have played key roles in shifting the neighborhood character of Covent Garden in London, Xintandi in Shanghai, and East Midtown in New York City.
Jamie's talk was part of the Contemporary French Architecture series, a companion to the Symposium on the Arts of France. His presentations was held on November 2 at 6:30 PM CDT at the Alliance Française de Chicago. Learn more here.