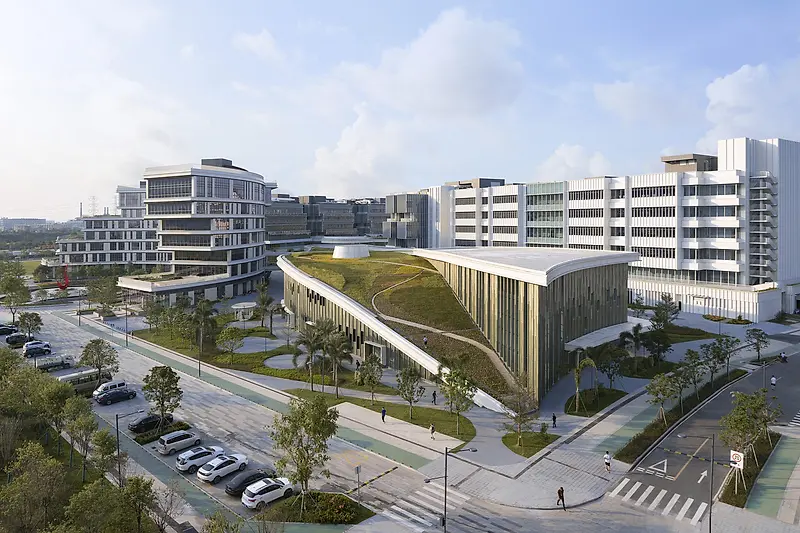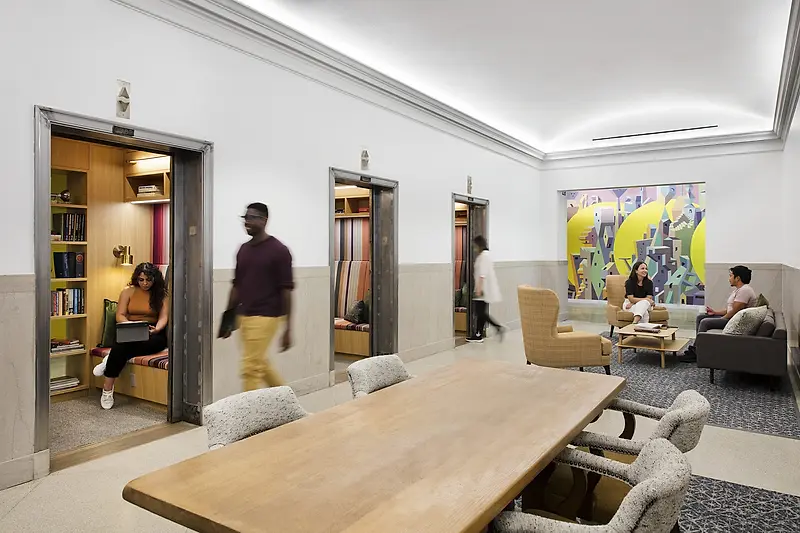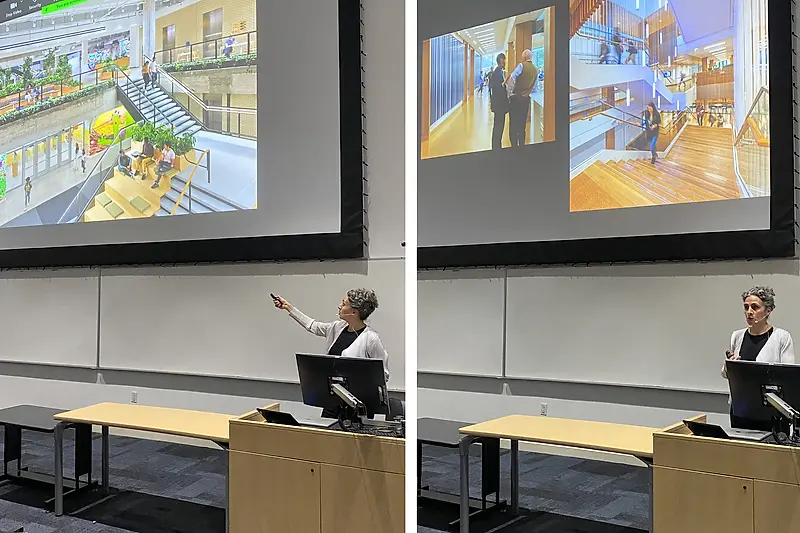 Hana Kassem Presents Architecture in Translation at FIU Architecture
At Florida International University's Architecture school, the KPF Principal gave a guest lecture on inclusive architecture, highlighting HKUST Guangzhou's University Activity Center.
Hana looked at the relationship between humans and the built environment in her presentation "Belonging: Architecture in Translation." In her role as a Design Principal, Hana utilizes multiple mediums to increase accessibility and inclusion in her projects. At the University Activity Center at HKUST(GZ), students have access to music and recreation facilities, faculty offices, and information hubs. By incorporating the landscape directly into the building's architecture, the project promotes a robust relationship between the user and nature, inspiring a peaceful connection to the environment. Continuing with an additional recent project, Hana discussed her work on the transformation of a the Farley landmark post office into an office for Meta. The project offers multiple workplace neighborhoods, defining material characteristics between the floors, and preserving the historic space.
Hana's visit to FIU is the most recent in a series of guest lectures where she discusses the importance of materiality and inclusive design. She previously spoke at her alma mater, RISD.