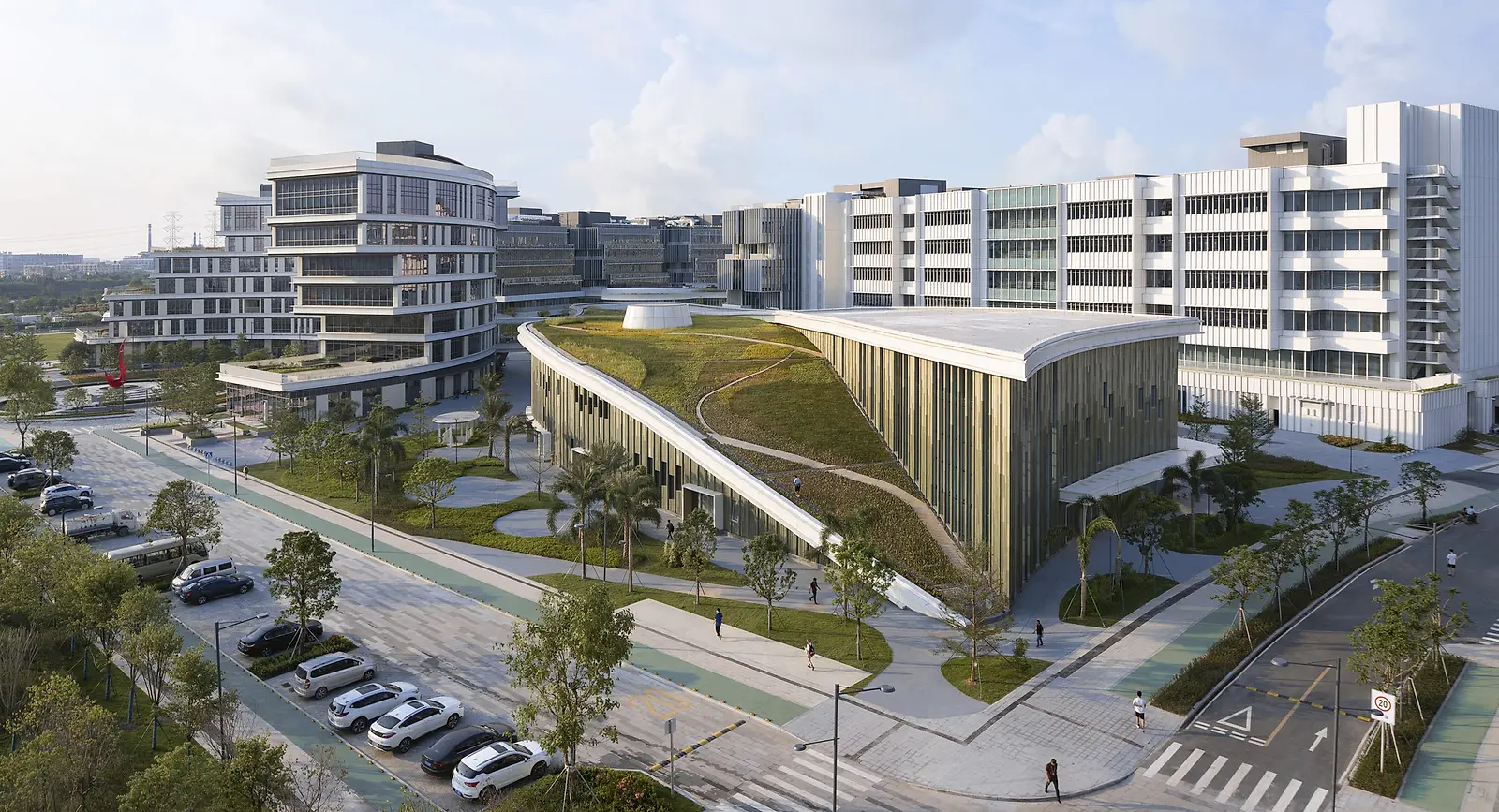 University Activity Center
HKUST Guangzhou
Linking the central campus and the residential High Street, HKUST's University Activity Center (UAC) is characterized by its green roof and fluid form, inspired by the rolling hills surrounding the university's Hong Kong island campus.
A central atrium in the UAC creates an active interior street comprised of the campus commons, a flexible auditorium, and the Student Services program. This ground floor space is connected by an open sculptural staircase leading to higher floors dedicated to music and recreation, along with information and activity offices. The second floor also boasts easy access to the main concourse level, providing an elevated path into the academic and research facilities.
Retail defines the building's base and perimeter of the eastern courtyard, creating an active urban space. Landscaping is incorporated directly into the building's architecture with a planted roof and main façade, extending the flora from the courtyard and serving as an important link in the "Green Belt" comprising the perimeter of the campus. The façade's tilework and elongated transparent windows imitate the coloring and form of bamboo, creating a harmonious ambiance throughout the building and visually linking the UAC with the neighboring Administration building.
The UAC promotes a robust relationship with nature, providing open-air rooms and transparency between the outdoor and indoor facilities, inspiring a focused and peaceful connection to the environment. Sustainability comes into play through the large overhangs, offering rain shelter and reducing solar exposure.