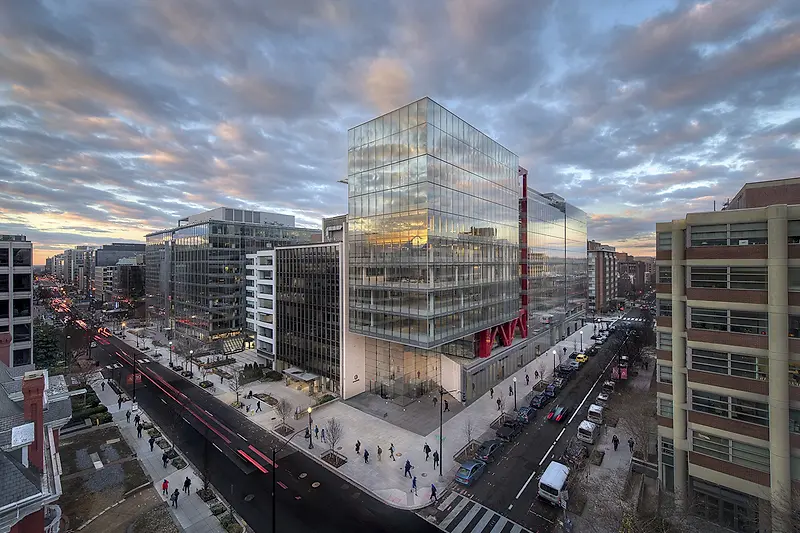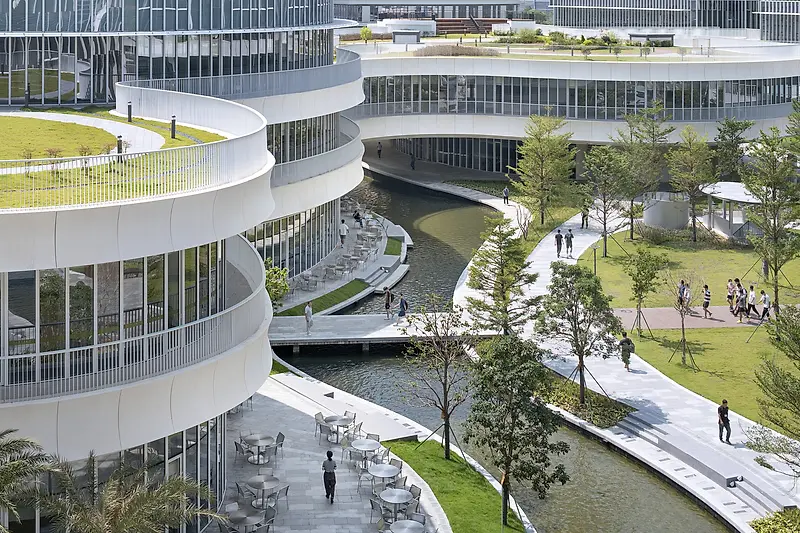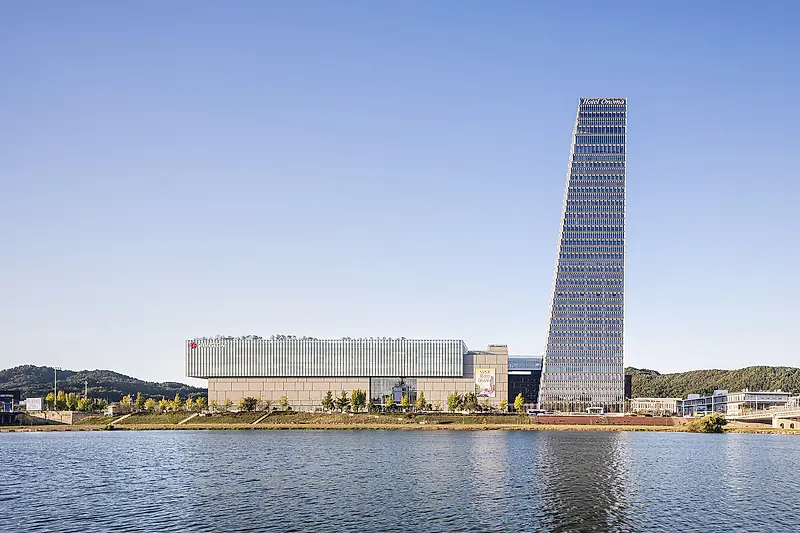 Four Projects Recognized in the 2023 International Architecture Awards
1900 N Street serves as a gateway to Washington D.C.'s central business district. The project is encased in translucent glass curtain walls, revealing a red truss exoskeleton that stretches 120 feet in two equal sections at the top of the building. Building heights in Washington D.C are capped, with most commercial offices squeezing 12 stories into the height allowance. 1900 N is atypical, designed with 11 stories to allow greater floor-to-ceiling heights for improved employee well-being.
The Hong Kong University of Science and Technology Guangzhou Campus was also announced as a winner. The first phase of the campus opened last fall and can accommodate more than 6,000 students. Once the full plan is complete, 10,000 students and faculty will be able to enjoy a full range of education facilities. Designed around three canals, the campus has a "zero water waste" goal and is free of on site emissions.
Daejeon Expo, a mixed-use entertainment destination that serves as a central element in the redevelopment of a 1993 Expo Science Park, and OCT Tower, a landmark office development in Shenzhen were both given an honorable mention.
Celebrating its 20th year, the International Architecture Awards are a program designed by The Chicago Athenaeum: Museum of Architecture and Design and The European Centre for Architecture Art Design and Urban Studies. View all of this year's winners here.
2023 is the eighth consecutive year KPF projects have been recognized in the International Architecture Awards. Read the winner announcements from previous years, starting with 2022 here.