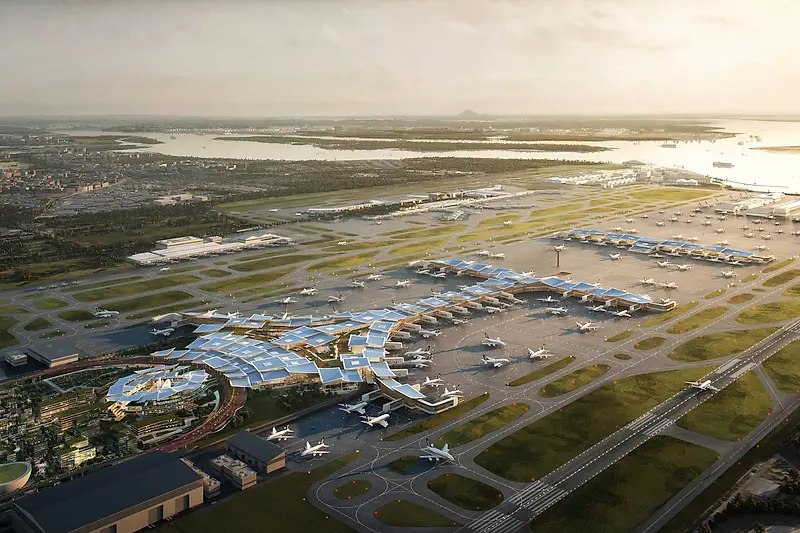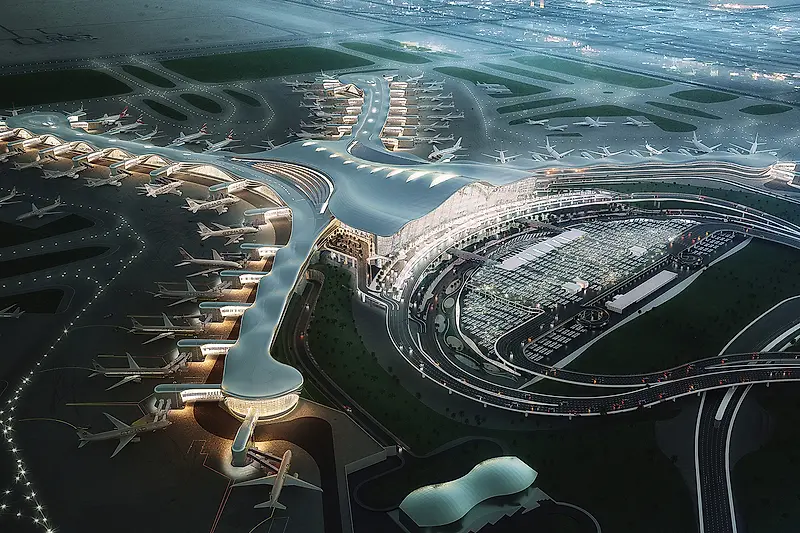 Forth Bagley Explores the Future of Airports as Inspiration Machines
In an article published in the Future Travel Experience Newsletter, the KPF Principal unpacks what is lost in the current airport design model and how KPF is challenging this approach in recent terminals.
Opening his op-ed, Forth spells out the evolution of the model, writing, "many of today's airport terminals have moved away from the civic landmark model of past generations and have now taken on a new role as 'passenger experience machines.'" As more architects are asked to focus on the passenger journey, increasing wayfinding and amenity access, they "forgo expressive architectural design for sound and satisfying placemaking." Pulling from his experience designing airports in world-class cities, Forth has gained insight into the needs of cutting-edge airport operators and what this tells us about the future of aviation.
Forth argues that while retail programming and revenue-focused experiences are central to the success of airports, terminals are missing an opportunity to be the civic landmarks they once were. "By making airports 'passenger experience machines,' we are losing an opportunity to utilize airport terminal buildings as structures representative of the larger democratic, inclusive, and cultural aspirations of our cities. Like all great civic buildings, our airports should inspire both visitors and residents alike with experience and function as well as form." Closing the article, he shares how KPF took the "passenger inspiration machine" approach on two recent projects in Abu Dhabi and Singapore. For Terminal A, KPF conceived a roof structure that recalls the iconic dunes of the UAE, creating an urban room at arrivals and departures, allowing for retail and placemaking flexibility below. At Changi Airport Terminal 5, designed in collaboration with Heatherwick Studio, the design channels the city-state's lush landscape to elevate the airport experience for both travelers and Singaporeans alike.
Read the full article here.
Later this month, Forth will speak at the Future Airports Conference, where he will expand on his experiences designing airports to fit the needs of the future.