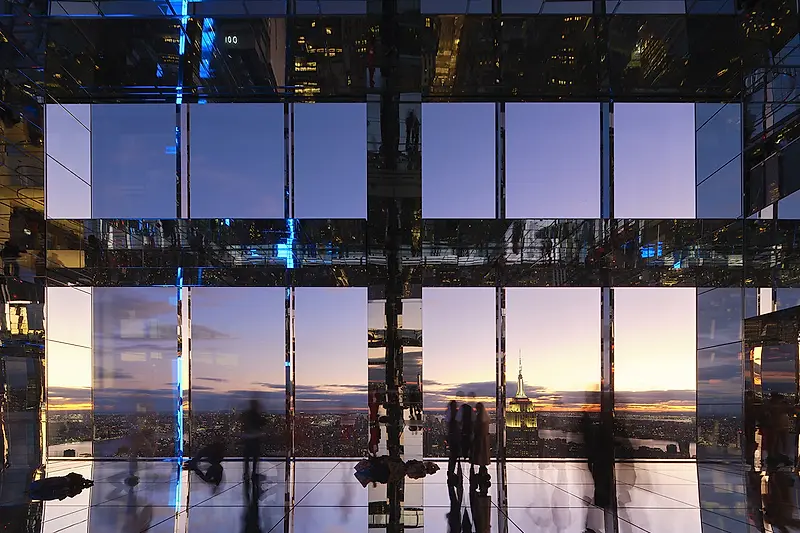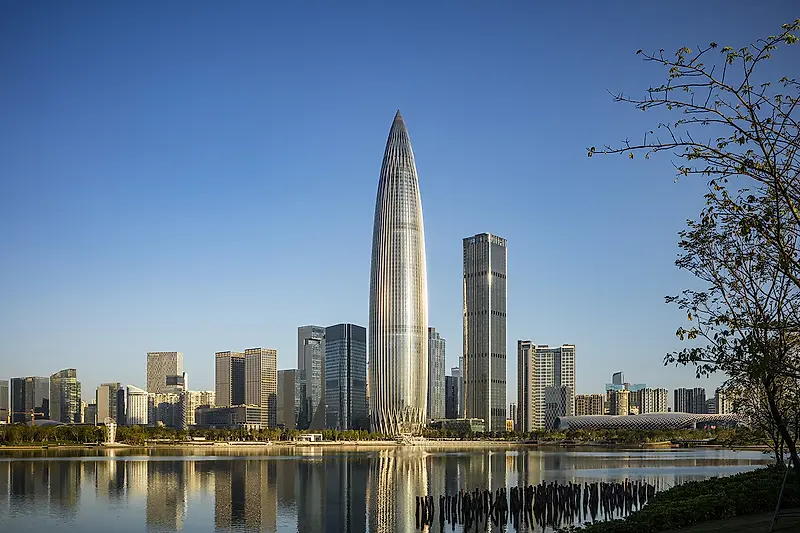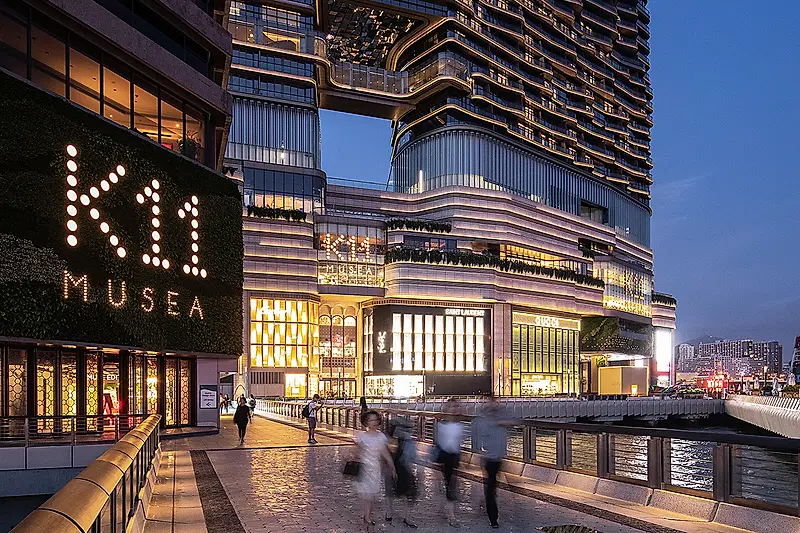 Dora Dong Discusses Social Media's Impact on Design
The KPF Senior Associate Principal spoke to the Yangcheng (Guangzhou) Design Alliance about Instagram's influence on architecture and the meaning of "timeless" design.
Within the conference theme of "Thinking Outside the Box," Dora presented on the growing prevalence of design briefs prioritizing "Instagram-ability" and shared how this influences architectural teams. While Instagram is a relatively new product, Dora discussed how the notions are not so novel, rather a rephrasing of classic concepts such as "immersive experiences," "iconic images," and "creative collaboration." She looked at three completed KPF projects that represent each of these ideas.
SUMMIT One Vanderbilt is a new observation experience with sweeping views and multiple attractions including AIR, designed by Kenzo Digital, which provides a story-driven, multi-space immersive experience through four different stages. China Resources Tower features an iconic silhouette, marking its place on Shenzhen's skyline. Inspired by the winter bamboo shoot, the 400-meter tower features a tube and diagrid structure that is expressed in its tapered, sculptural form. The final project Dora discussed was K11 Musea at Victoria Dockside. KPF worked with over 100 international designers and consultants to create a new kind of retail experience, featuring 2- and 3-dimensional art installations throughout. These artworks are accompanied by the intricate architecture of the project, including a green wall on the façade of the building.
Dora concluded her presentation with examples of positive responses on social media, where visitors organically share appreciation for these spaces with their community.