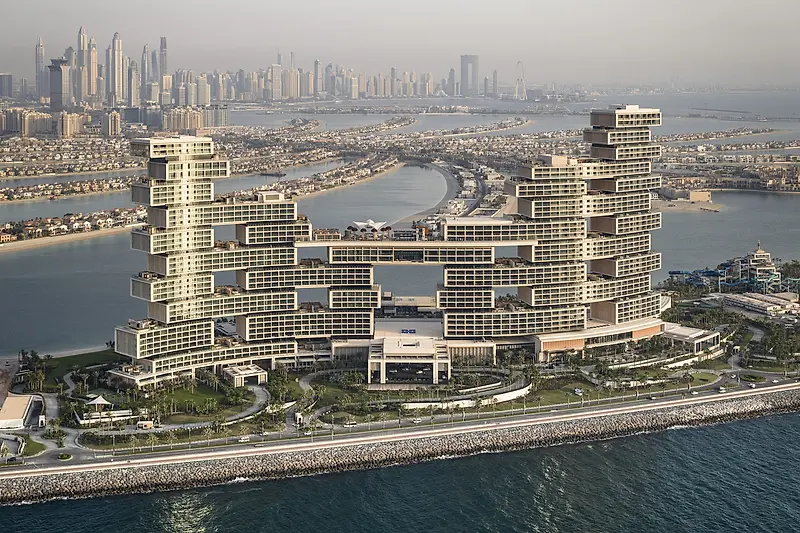 Atlantis The Royal Named Among Dubai's Most Famous Buildings
The National News included the KPF-designed residences and resort in a list of the city's stand-out structures.
Atlantis The Royal, opened earlier this year marked by a grand reveal party, rests on the outermost layers of the Palm Jumeirah and neighbors Atlantis The Palm, which was also featured on the "30 Most Famous Buildings in Dubai" list. The article highlights the building's expansive form, spanning 500 meters long and 43 stories tall. Atlantis The Royal also features a skybridge with a swimming pool, along with dozens of other pools on the property, multiple fine dining options, and ample amenities. The article quotes KPF President and Design Principal James von Klemperer on the team's approach for the project, "We were asked to dream big on this project, to create something unique and iconic for Dubai – and when I look at it now, I'm amazed by the audacity of the whole undertaking."
The National was founded in 2008 to serve the local UAE community while providing strong international perspectives. Read the full article from The National News here.