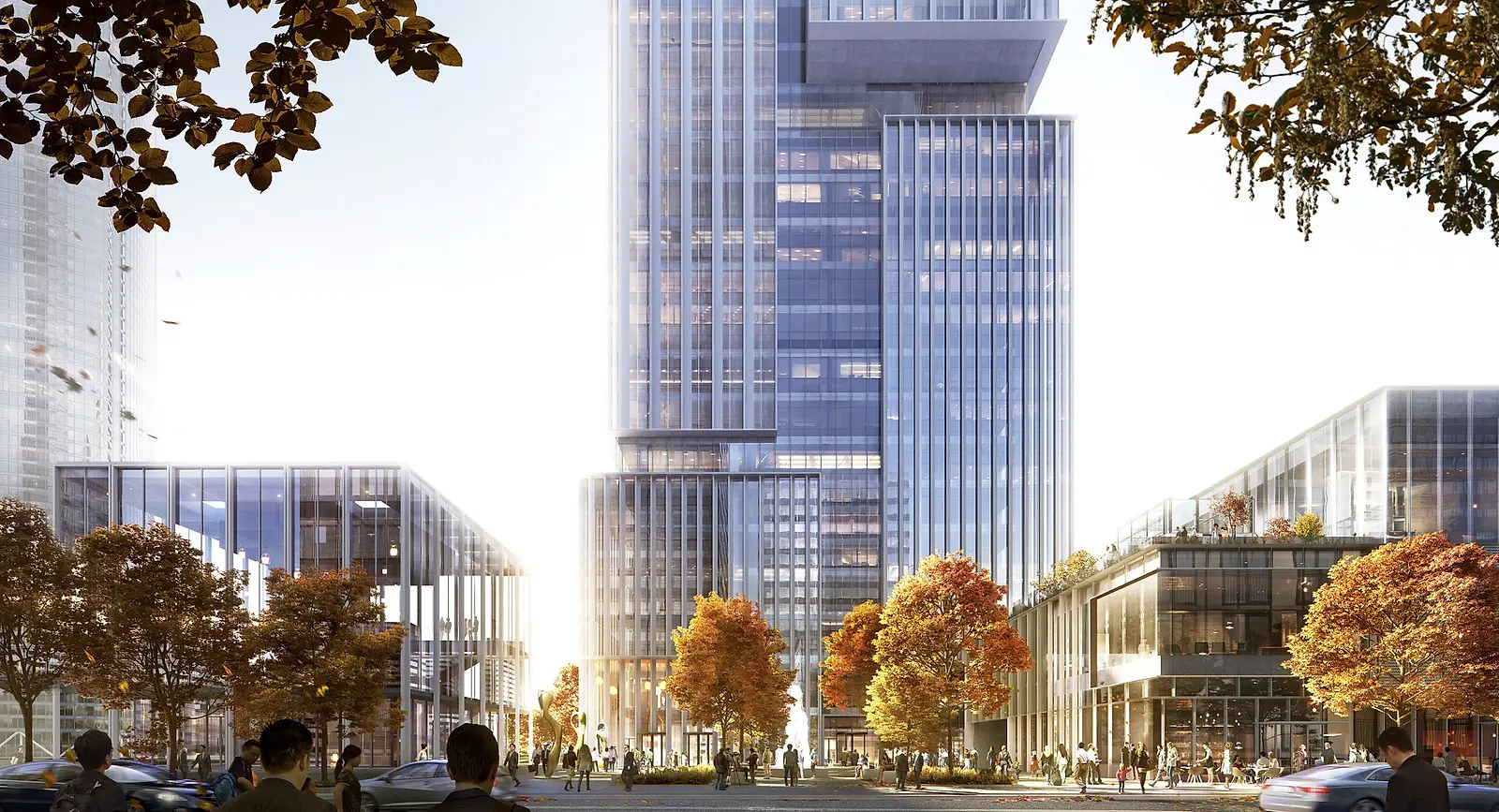 A dynamic office tower, the Metropolis Vanke Center forms a balanced asymmetric pair with the Ping An Financial Center, designed simultaneously by KPF, and connects directly with the city's MTR system.
A dedicated south-facing plaza creates an arrival to the offices above and, at the podium levels, a network of connecting spaces and streets provides diversity of experience and comfortable, human-scaled environments to embed the tower into the urban fabric and create a new neighbourhood.
The design of the Metropolis Vanke Center is based upon the concept of an 'Urban Curio Box'. Popular during the Qing dynasty, these were specially made to display precious objects and antiques, with various sized openings based on a modulated grid. Similarly, the tower is conceived as an assemblage of different volumes, a diversity of expression within a regular organizing structure. This allows people to better understand the scale of the tower from the ground and creates a sense of dynamic rotation as you move around the city and view the tower from different angles.
The Metropolis Vanke Center is located at the heart of Jinan's new CDB, at the confluence of two new linear parks. It shares a podium with the Ping An Financial Center where a latticework of streets, urban squares, and outdoor rooms create a village-like environment. This network of interconnecting spaces sponsors a retail experience that allows for a sense of 'discovery'. Just as the lattice blurs the boundary between inside and outside, the podium massing is permeable at the edges, inviting people in.