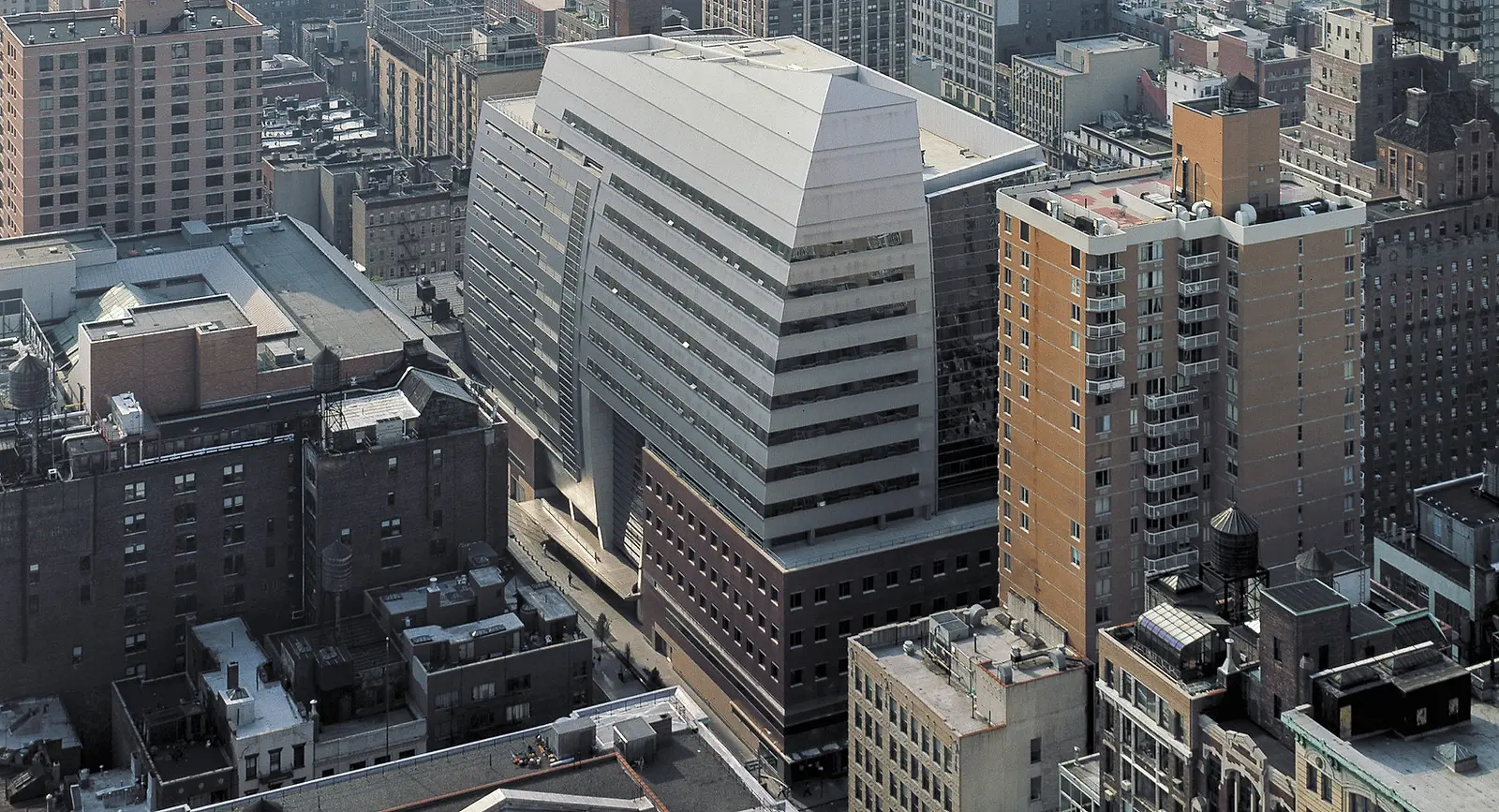 The William and Anita Newman Vertical Campus
Baruch College
Occupying almost a full city block in Manhattan's historic Gramercy Park neighborhood, the 14-story William and Anita Newman Vertical Campus at Baruch College features a tiered glass-enclosed atrium that allows natural daylight into public spaces and subterranean levels.
The building is home to the Zicklin School of Business, the Weismann School of Arts & Sciences, the School of Public Affairs, and the Baruch Executive Education Center, as well as dining services, athletic facilities, a theater, and a recital hall. The building's vertical quadrangle connects the three dominant spaces housed within the building—the business school, the liberal arts college, and shared campus facilities. The building supports the function of the entire vertical campus and is organized to encourage connections between faculty and students.
With a large population of commuter students, the soaring atria spaces provide the College with a strong sense of community and identity. The project's iconic design was recognized for its design excellence by the AIA National Chapter Honor Award for Architecture—the Institute's highest honor.