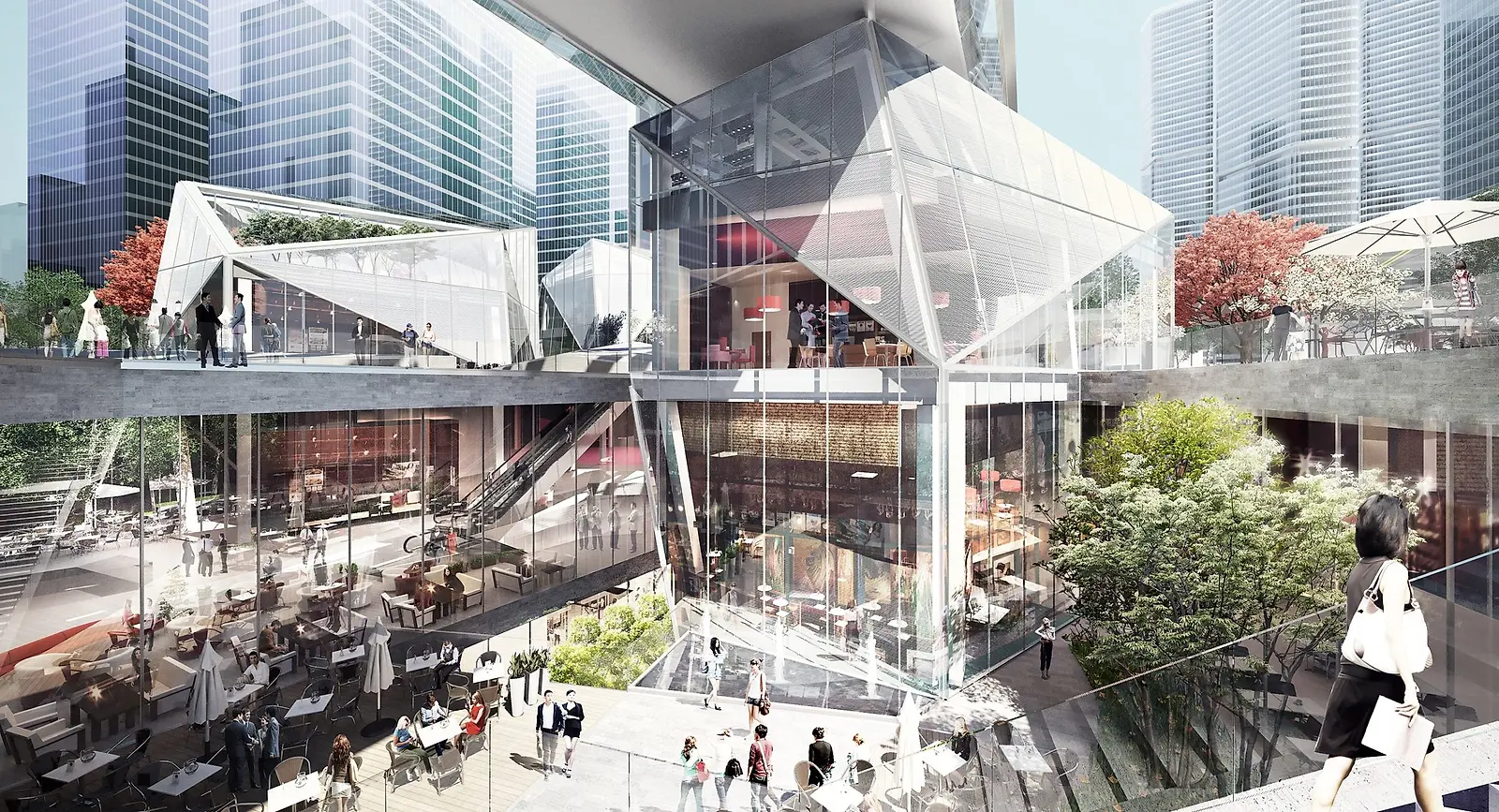 A crystalline gateway set on the western edge of the Qianhai New District in Shenzhen, Tencent Qianhai offers vibrant office, retail, and communal space for Tencent, one of China's most influential technology companies.
With its direct connection to below-grade transit, this two-tower office development serves as a link to and landmark for the district. The podium at the base of the towers, set on a series of pavilions, is framed as a lively "village" of retail and food/beverage locations. The pavilions also provide a variety of gathering spaces, activating the project with green spaces as well as other amenities serving office workers. This live/work/play environment helps Tencent attract young and innovative talent. A bridge connects the two towers and creates a gateway into the rest of Shenzhen, establishing a visual corridor that extends from the transit connection, through the site, and into a neighboring park.
Crystal formations inspired the sculpted form of the project, adding to the uniquely experiential nature of the public spaces. The treatment of the two towers' facades reinforces the design concept with diagonal folded lines and facets, accented by a material palette of terracotta and fritted glass. The podium continues this architectural language with the "village" consisting of a series of geodesic, angular volumes nested in and around a sunken plaza.