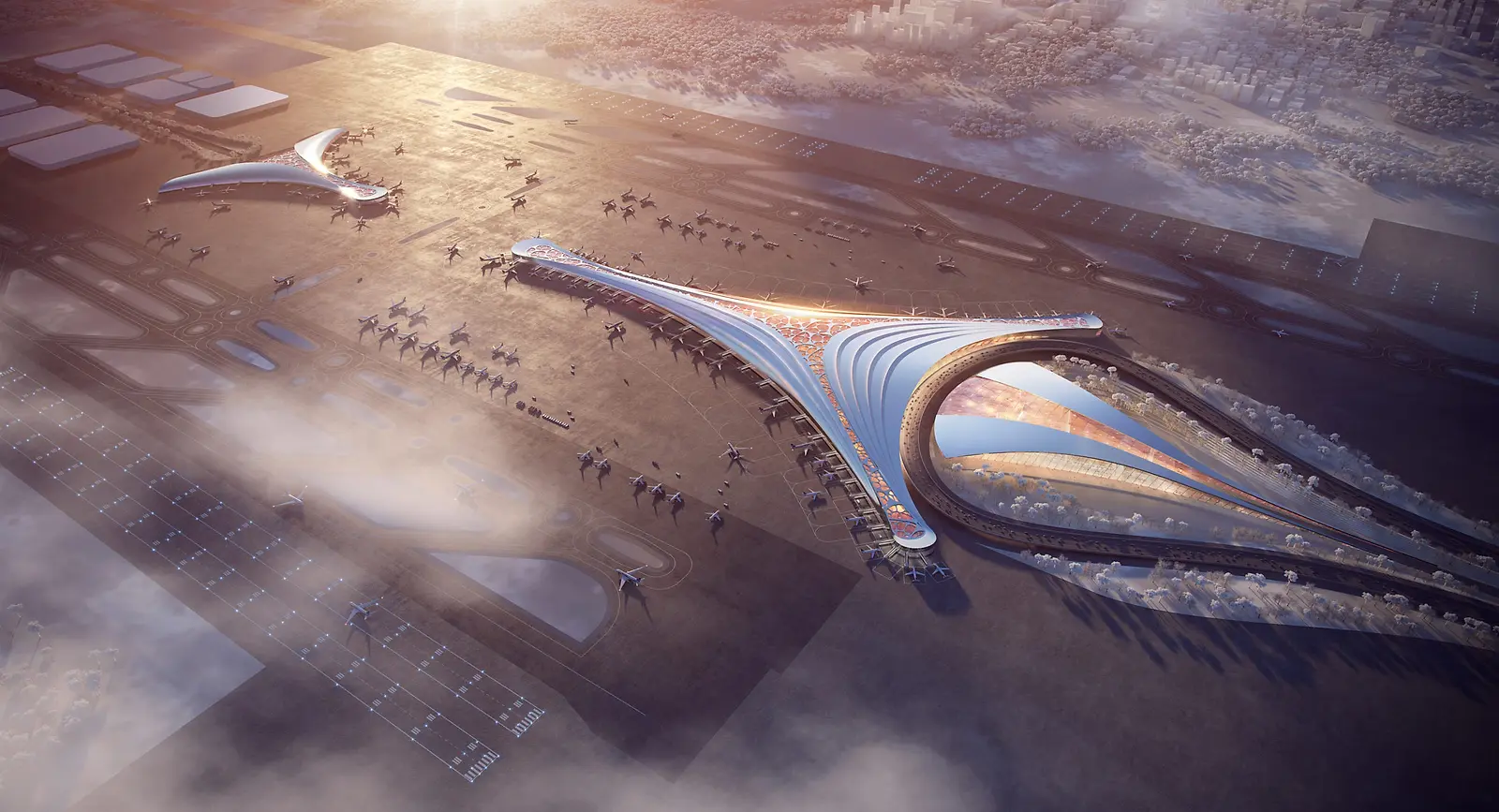 Solidarity Airport, part of the Central Communication Port (Centralny Port Komunikacyjny – CPK), is a proposed masterplan vision for an airport to be built in 2027 between Warsaw and Łódź.
The airport is conceived as hub terminal with an associated intermodal transportation complex to serve an initial 45 million passengers. Designed as an extension of the urban experience of the city of Warsaw, it rejects the alienating 'sameness' of global air travel to revive the excitement of the early days of flight. A range of amenities are provided to make the airport unique, with simple wayfinding, natural light and public spaces for recreation and relaxation. Passengers will feel as though they are walking through a city, as opposed to being processed by a machine, with sequences of interconnected spaces and experiences replacing impersonal corridors.
The elongated triangular form of the terminal creates a 'centre', providing space for urban activities; it references clasped hands, referring back to Polish Solidarity; and it is the most efficient plan, minimising transfer time for passengers. The shorter edge of the triangle connects with the proposed station for a high-speed railway, linking the airport to Warsaw and beyond. A smaller satellite terminal, also triangular in form, is proposed to accommodate future expansion to potentially 100 million passengers.
The roof of the terminal features rounded, irregular shapes at the centre and along the piers in warm, orange tones representing amber, the native gemstone of Poland. The airport is conceived as a showcase for the country, to compete with Europe's largest airports, celebrating Warsaw as the central capital at the very heart of Europe.