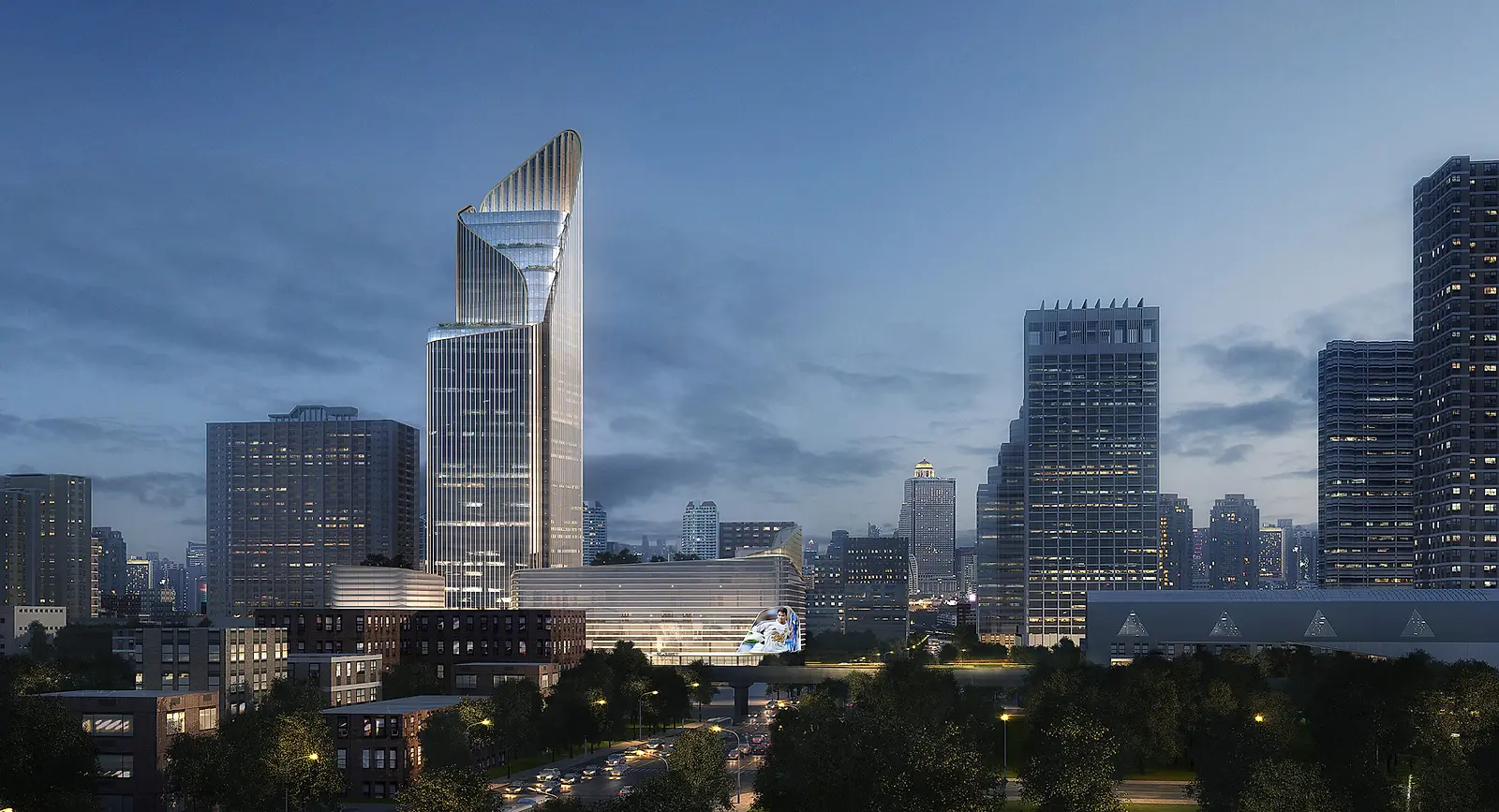 With its lustrous crown rising above downtown Bangkok, Singha Headquarters' graceful, bronze curvature soothes the city's jagged skyline and anchors the site of the premier live/work complex.
Set on the bank of the Khlong Saen Saep canal in downtown Bangkok, Singha Headquarters, designed for the renowned Thai beverage company, consists of a 30-floor class-A office tower, a 4,000 seat multi-functional hall, 5,000 square meters of retail space, and generous on-site parking. Rooftop green space, stacked vertical gardens, and landscaped terraces offer lush respite from urban congestion.
Inspired by barley stalks and the glowing amber hue of beer, the design of the building is a modern, elegant abstraction of the grain's natural form and color. Mimicking the stalk and spikelet, the building's façade wraps around the base of the structure, peeling back at the tower's crown to reveal a tiered cluster of telescoping floors. These upper levels are home to Singha's offices and feature large public and executive terraces and other amenities.  The "S" shaped crown establishes an iconic presence and is visible from the highway into the city, while the contrasting, perpendicular elements of the tower and podium reflect the vibrancy of Bangkok's street life. 
Solar exposure and visibility were both carefully considered in the design of the façade. Vertical fins mounted on the building exterior gradually angle inward more acutely from the lower floors to the tower's crown, ensuring optimal natural light without sacrificing spectacular views of the city.