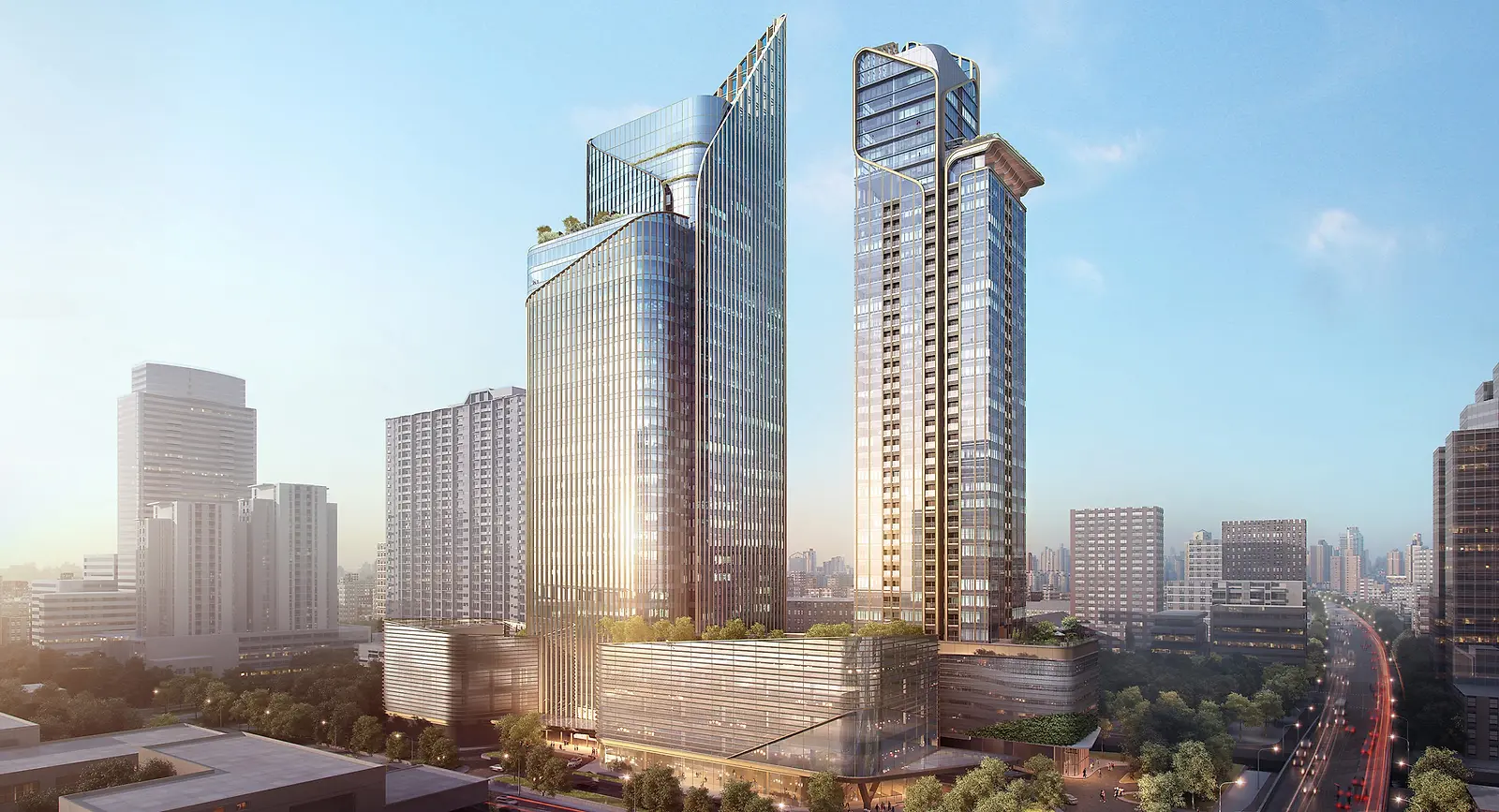 Offering an assortment of amenities, along with over three hundred distinguished residences, Singha Condominiums is a captivating addition to both the Singha Estate complex and Bangkok's burgeoning residential market.
The building's design picks up the aesthetic motifs of the neighboring Singha Headquarters. In glass and striated metal, the tower emulates a golden stalk of wheat blooming by the canal, its layers peeling as it rises to expose a luxurious amenity perch. Floating 36 stories above street level, the cantilevered outdoor pool offers stunning views of the city. Residents can swim to the edge during an evening sunset, and at the same time both view and become part of the Bangkok skyline.
Promising "luxury through privacy," Singha Condominiums is part of the exclusive Singha Estate live/work development complex. The residence's luxurious amenities include a library, lounge, wine bar, meeting rooms, a private dining room, theater, fitness center, and a helicopter landing pad. Like the adjacent Singha Headquarters, the Condominium's cascading gardens and generous green terraces offer peaceful refuge from street level clamor.
Complementing the wrapping bronze peak of the Singha Headquarters, the Condominium's golden crown serves as a beacon on the skyline, defining a neighborhood and signaling a true metropolitan destination.