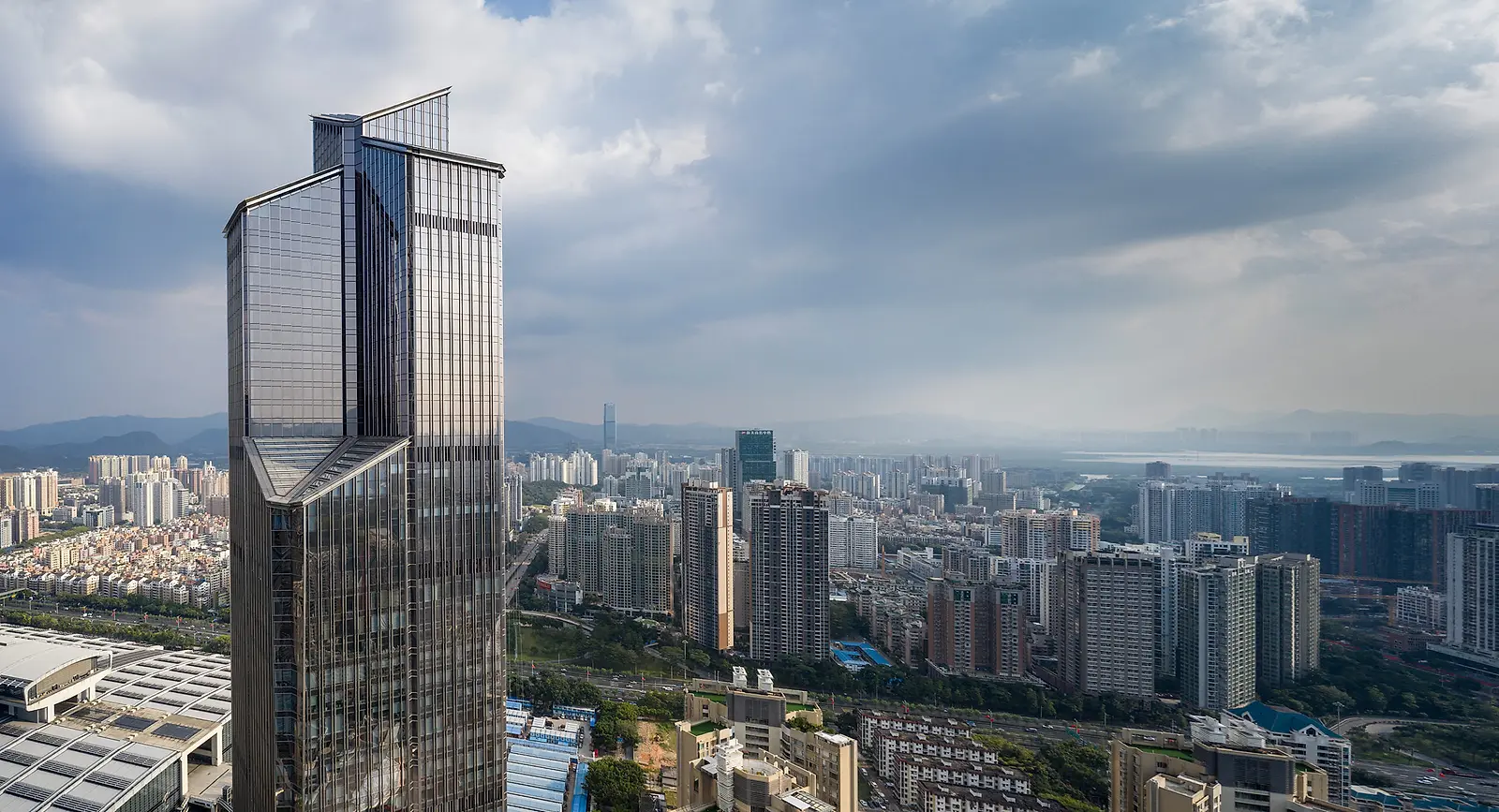 Ping An Finance Centre South Tower
Park Hyatt Shenzhen
The PAFC South Tower complements its supertall neighbor, while breaking away from the city grid to provide a bespoke entry for its complementary office, hotel, and retail offerings.
Rising 285 meters and rotated forty-five degrees away from the North Tower, the building transitions from efficient, square office floor plans to an L-shaped hotel floor plan, culminating with folded and triangulated skylights at specific setbacks as well as its peak.
This playful, architectural language contrasts the North Tower's visual weight and solidity; yet its façade design still echoes the larger building's stone and glass disposition, employing mullions clad with linen-finish stainless steel that extend to the skylights.
At podium level, the towers are connected by a retail bridge, which offers a seamless, weather-proofed connection between the two sites. The bridge's roof also serves as public garden terrace and a unique lookout point to central Shenzhen.
Careful exterior detailing relates to the interiors of the Park Hyatt Shenzhen within, the design for which KPF collaborated on the luxurious entry vestibule and lobby.