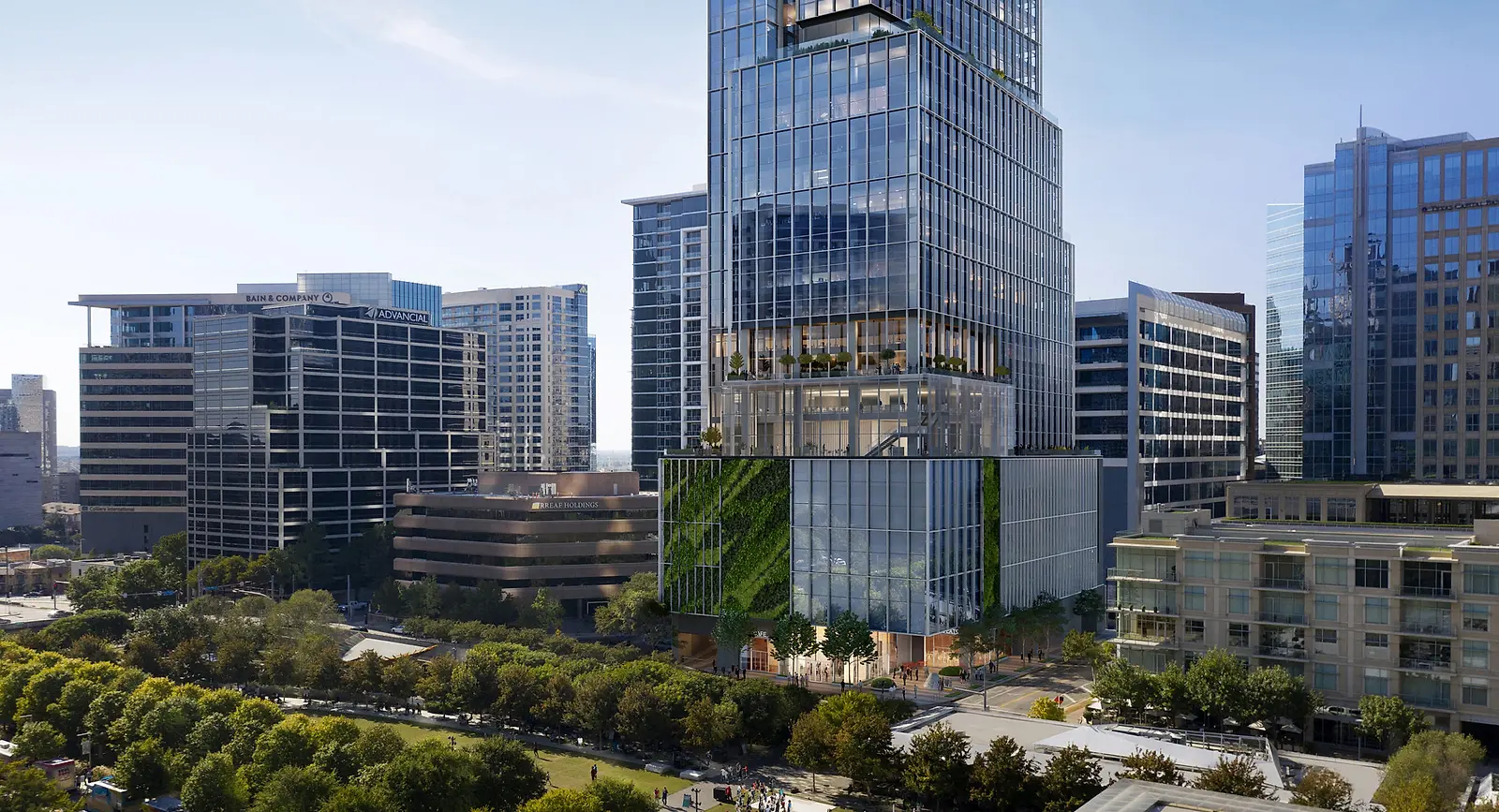 At the hinge-point of Uptown Dallas, the Arts District, and Victory Park, Parkside Uptown advances development models that integrate a mix of programming within the otherwise sprawling city, with green spaces as a focal point.
The project is the first part of a KPF-planned, two-phase scheme, populating the northern portion of the site with consideration for future additions. The central goal of the design was to humanize the office building typology, with an amenity-filled podium that engages the streetscape, with workspaces located above. Retail stores further activate the ground level, while parking is dispersed above and below grade. Additional amenities include a sky lobby and tenant-only fitness facilities.
Foregoing the typical central core approach, the project has a side-loaded core allowing for open floor plans and light to illuminate the interiors from all three sides. Three staggered volumes provide a range in floorplates for tenants, ranging from average to exceptionally deep.
Building on the greenery of the neighboring Klyde Warren Park, extensive landscaped balconies and terraces carry nature vertically through the tower, furthered by a planted façade that scales the podium. The project offers an inside/outside juxtaposition, the glass envelope punctuated by open-air, landscaped spaces. A daylit primary staircase encourages users to utilize the feature, promoting activity among the tenants.
A gridded façade differentiates the project from other glass towers and blurs the line between hospitality and commercial, while the two-story block segments, varied in scale and alignment, emphasize the project's staggered form.