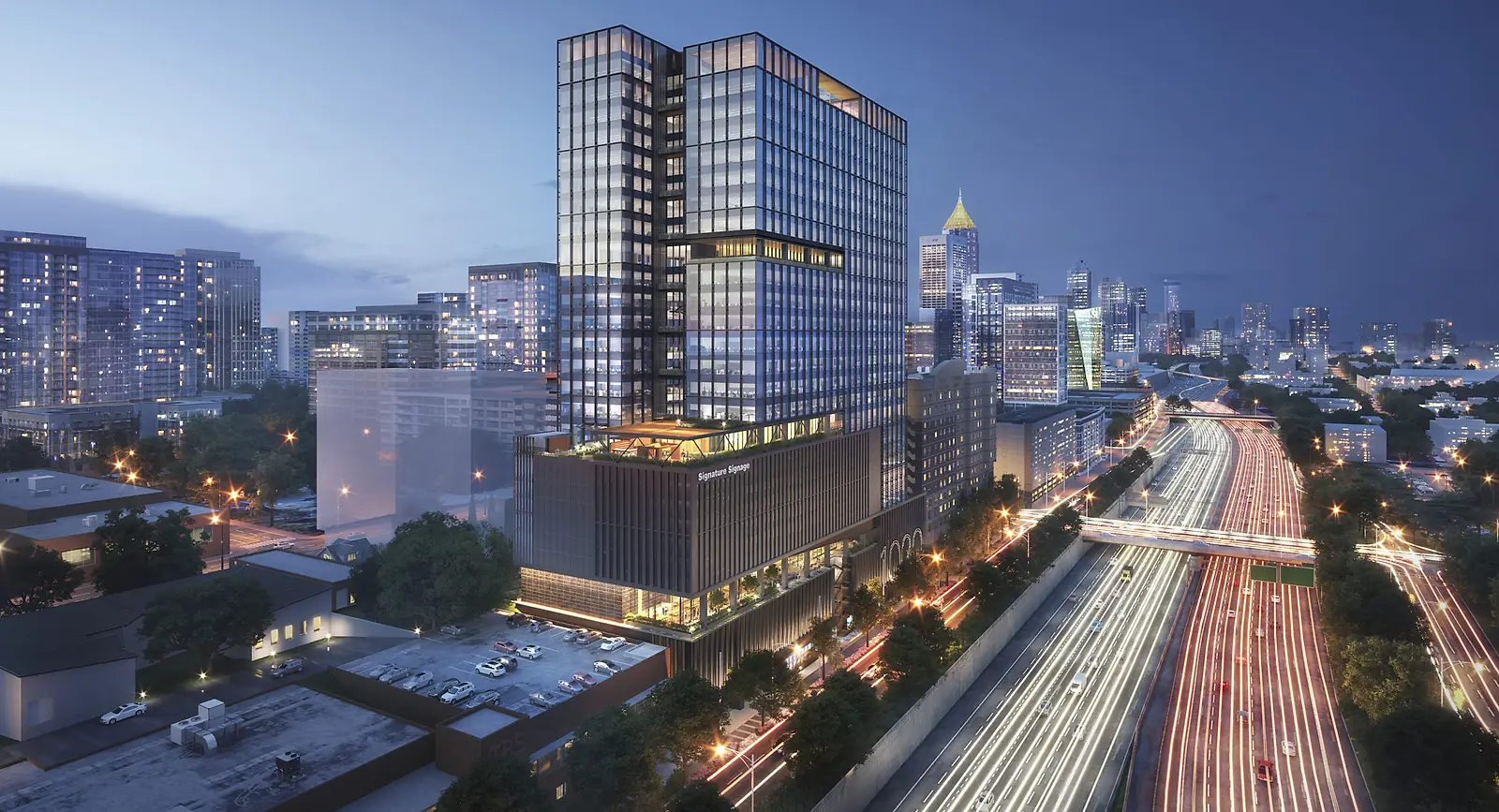 1020 Spring Street houses a "hospitality-forward" working environment that features lively collaboration spaces, extensive amenities, and flourishing greenery woven throughout the tower.
The project welcomes users through a circular drop-off lined with landscaping and an intimately scaled lobby that includes lounges and a café. Above, amenity spaces span the full floor plate with a fitness center and indoor and outdoor gathering spaces.
On top of the above-grade parking garage, a covered terrace offers views to the west side of the city. Outdoor spaces continue as one climbs the building, including a mid-level terrace dedicated to a single tenant, a green roof, and a penthouse terrace. Balconies are staggered on each floor so that every level has access to the outside. Boasting the highest point in Atlanta's Midtown, 1020 Spring Street offers unparalleled views of the city.
Two horizontal bars span either side of a central core to comprise the building's form, allowing for more unobstructed corners and balconies. The elegant, geometric pattern of the façade changes in modulation between the podium and tower above, showcasing the scale and different programs within 1020 Spring Street. A dark and rich material palette contrasts the lush greens and lively interiors.
Located just north of Tech Square, the city's center for Georgia Tech-spawned businesses, 1020 Spring Street is easily accessible from the nearby highway, the adjacent Williams Street bike path, and Atlanta's MARTA system.