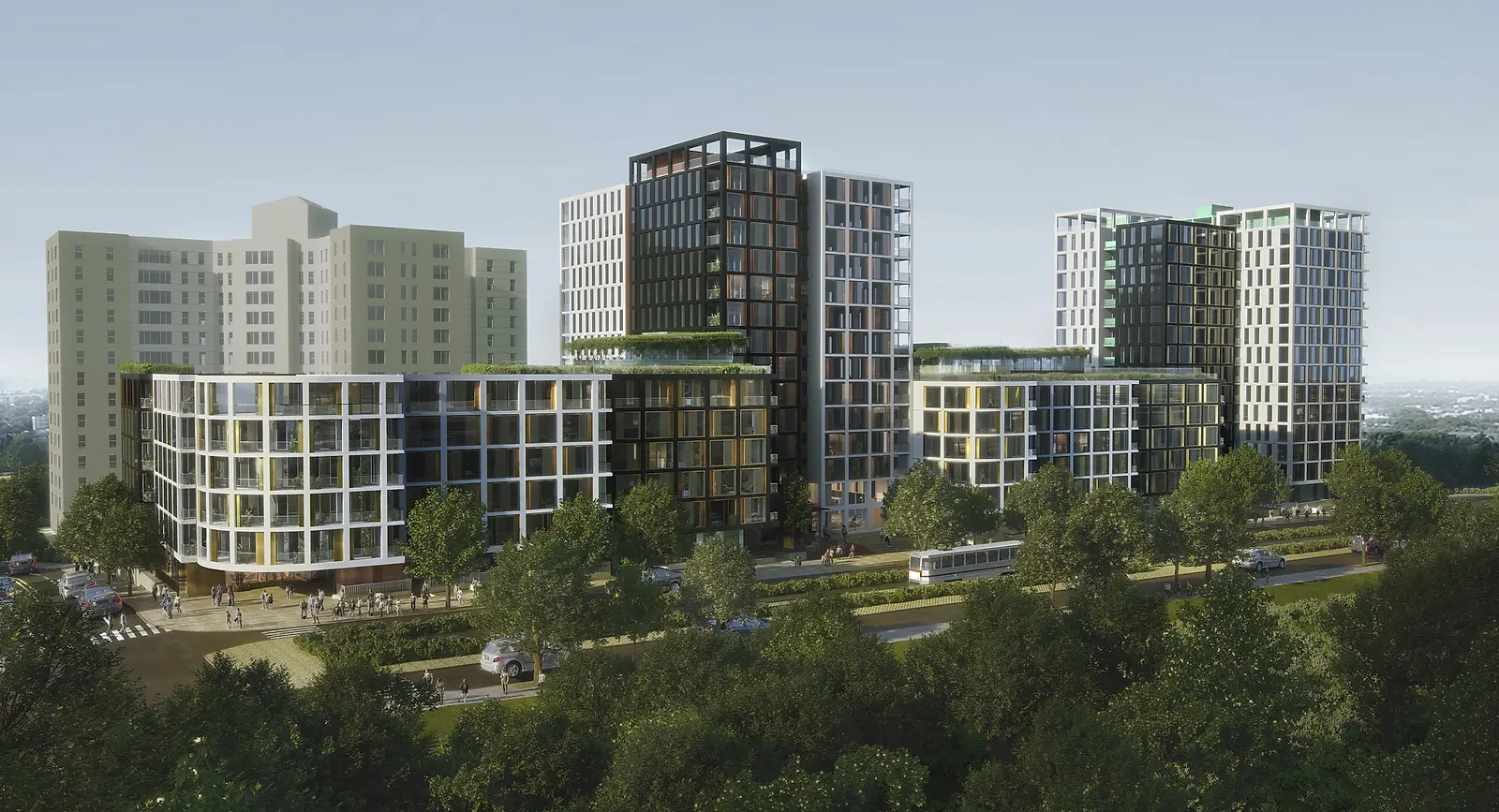 Parkmerced Block 21S provides elevated residential programming to a master plan spanning 152 acres in San Francisco, transforming an existing neighborhood into a vibrant, pedestrian-focused, efficient community for the future.
Part of the greater Parkmerced master plan, KPF's design for Block 21S includes 471 apartments and parking for over 153 cars and 240 bicycles. Units and building amenities are distributed throughout two 14-story towers separated by two 6-story podiums. Continuing the residential legacy of the neighborhood, the development respects the surrounding scales, which features a mix of towers and low-rises.
The project takes advantage of sunlight and southern views. The variegated building façade is layered with balconies, adding visual variety and a sense of human scale. At the ground plane, stoops line the sidewalk, further activating the streetscape. An entry plaza for each of the lobbies alongside Font Boulevard creates outdoor gathering space and promotes social activity, enhancing the sense of community within the neighborhood.
A rich material palette evolves across the four structures, utilizing reflective metals with copper, nickel, and bronze hues that will change tones depending on the natural light. White and black cladding is paired with classic and gold frit glass contrasted by jade green metal.
The master plan transformation provides over 5,600 new units to the original World War II-era neighborhood. Once completed, shops, restaurants, office space, and a 64,000-square-foot community center will cement Parkmerced's self-sufficiency as a city within a city.