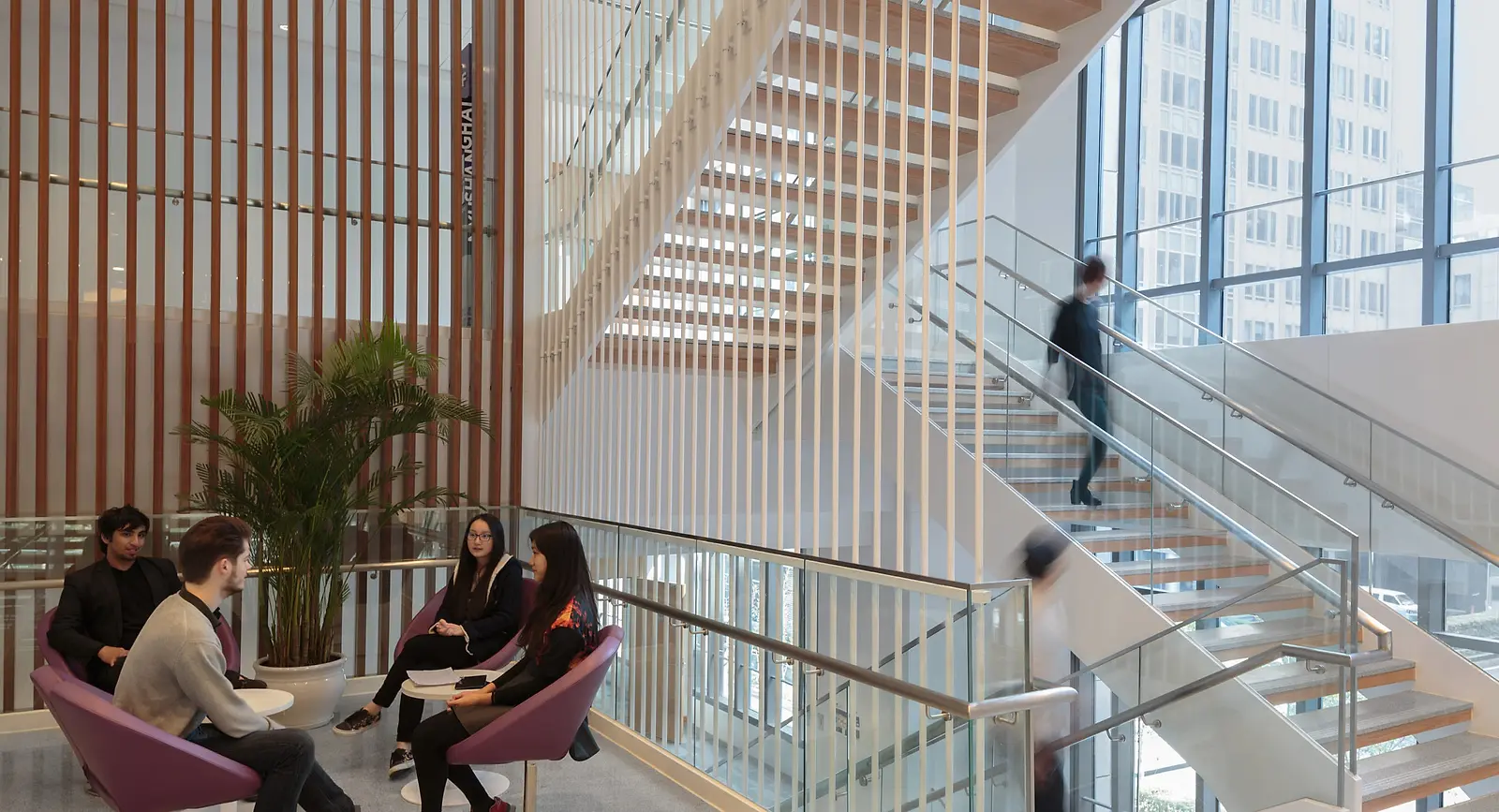 NYU Pudong
New York University
Designed to meet the school's future curriculum needs, the NYU Shanghai building establishes the University's Shanghai presence and offers flexible, dynamic spaces with room for expansion.
The programming and design of the building grew out of an intensive investigation into the curricular goals, aspirations for growth, and understanding of the Chinese context for this campus. The building's long-term flexibility was key to this process: the multi-tenant requirement demanded a flexible space planning solution that allowed the building to house NYU as well as business tenants – but that would also allow NYU to grow into the space over time.
When KPF joined the project, the site was already under construction. Originally designed as an office building, the developer had donated the project to NYU on behalf of the local government. Working with a tight construction schedule and a largely pre-defined building design, KPF's efforts focused on crafting a series of multi-purpose spaces – with an emphasis on public spaces and circulation – that would provide NYU with an appropriate academic context.
One of the crucial design interventions in the project is the five-story atrium that features a double-switchback hovering staircase and serves to anchor the campus community. This unique circulation solution allows the building's large population to reach all primary academic and public spaces. The enlarged stair landings create eight stacked, double-height lounges, encouraging impromptu meetings and social exchanges on the stair – where students are most likely to encounter one another outside of class. The delicately hung stairs also allow the maximum amount of daylight into the building.