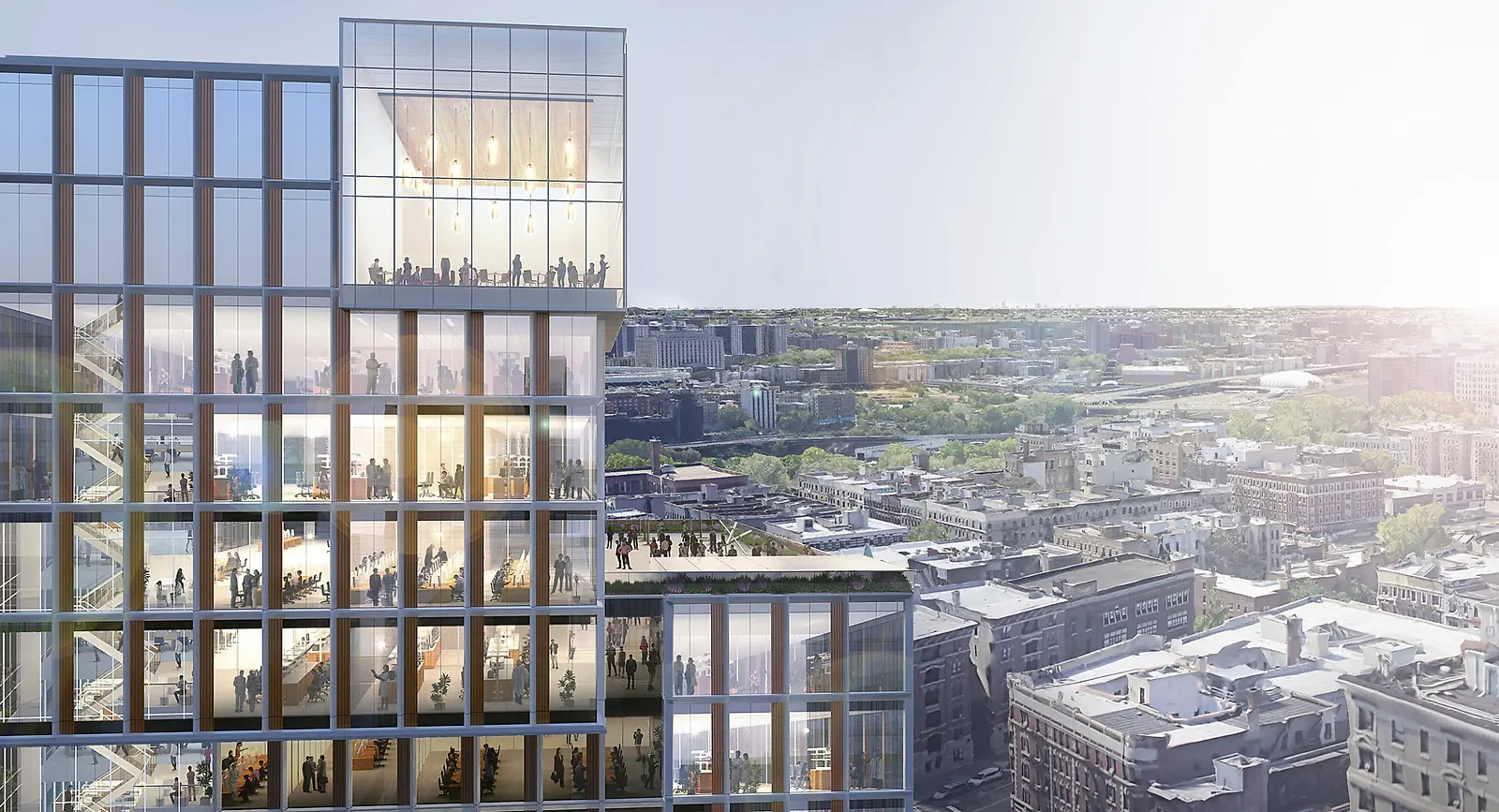 North Broadway's design follows three core principles: efficiency, flexibility, and maximization of the envelope to provide a state-of-the-art, vertically layered, life sciences facility.
Situated along a diagonal intersection, uncommon in New York's orthogonal grid, the corner, in-fill site offers heightened visibility both of and from the building. A new landmark for the neighborhood, the project showcases science as an art form. A ground floor showroom features research models in a public facing display, and windows into active labs offer a level of transparency to the public.
Due to the site's narrow constraints, North Broadway rises 15 stories, necessitating a new approach to lab configuration, including creative solutions for MEP system integration, the building core and services. The stacked program contains an eco-system with a mix of wet labs, dry labs, a vivarium, low-vibration sensitive rooms, incubator space, and core facilities that feature multi-faceted and flexible planning designs. Efficient floorplates can serve single or multiple tenants, ranging in sizes for expanding tenant programs.
An advanced building envelope features high performance glazing, efficient insulation, and solar shading. The high albedo façade mitigates the urban heat island effect while vegetated roofs aid in storm water retention and reuse strategies. Low carbon conditioning systems offer comfortable facilities that encourage activity and innovation.
With a design that fosters collaboration between the scientists, researchers, and entrepreneurs, North Broadway provides employment, internship opportunities, and community space for the neighborhood, with an emphasis on diversity and inclusion.