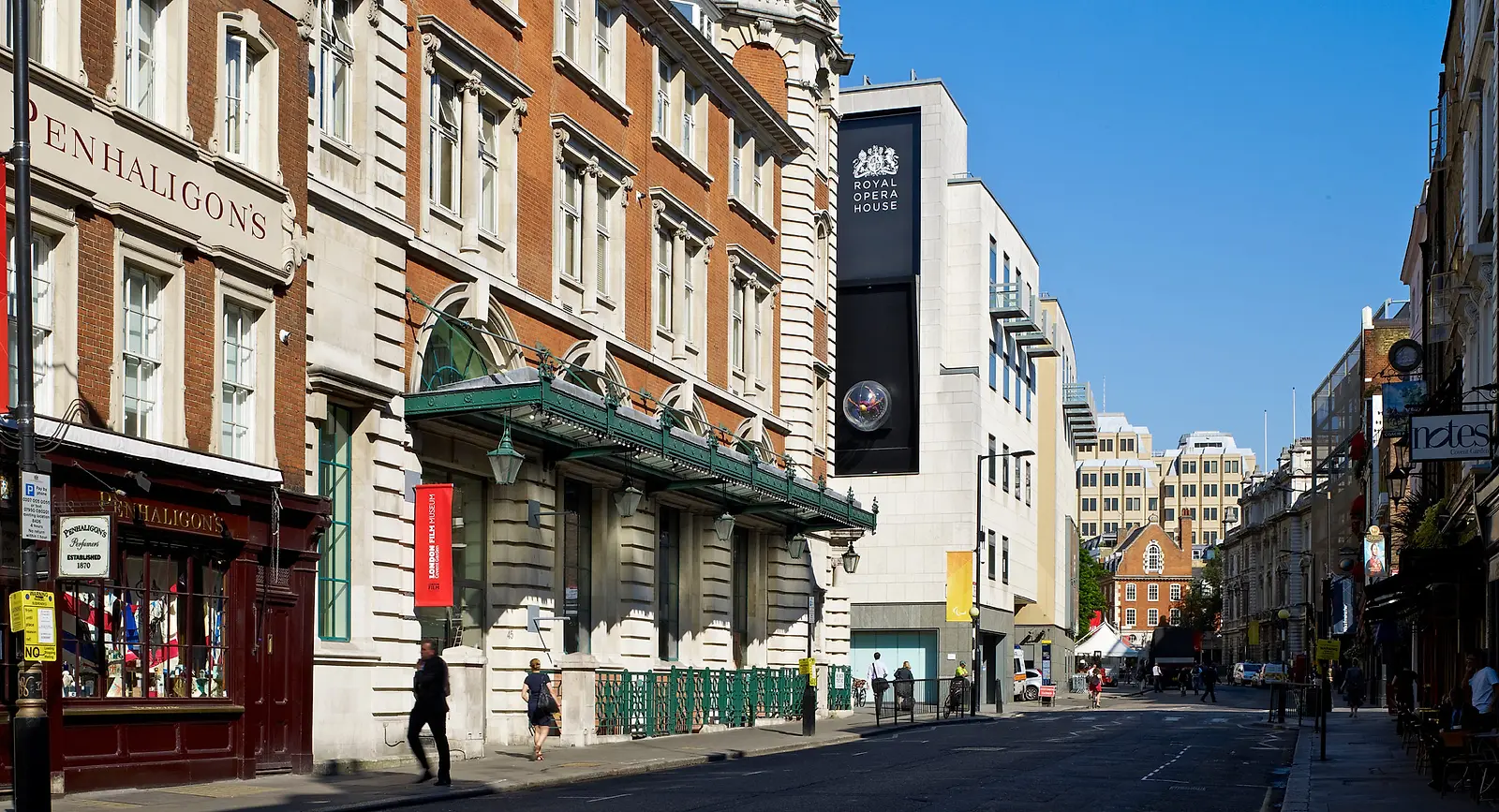 London Film Museum
Covent Garden Flower Cellars
Located within the KPF-refurbished Covent Garden Flower Cellars, the London Film Museum spans almost the entire city block and welcomes visitors in through a fully-glazed screen.
KPF crafted the entrance to the London Film Museum to maximize views deep into the building from the street. The arches above the original canopy were opened and replaced with clear glass windows that allow natural light to filter through the museum. With limited frontage, the Museum still commands a strong presence from Wellington Street thanks to the glazed door and a new mezzanine on the ground floor. This triple volume space includes a grand staircase down to the main museum gallery, providing an access point for large exhibits, which can be hoisted from the ceiling.
The internal treatment of the gallery includes a modest color palette of white walls and neutral floors to give way to the black and white gallery scheme below. This approach also pays respect to the character and features of the existing building. Historic vaults, only of few of which remained due to a fire in 1949, were restored and lit to complement the natural brickwork. White-painted brick piers contrast the black-painted high-level mechanical, along with the structural soffit and column tops, defining a consistent exhibit zone. A dark grey polished concrete floor echoes the darkness at the higher portions.
The London Film Museum shares its Covent Garden Flower Cellars location with a restaurant on the ground floor that offers all day dining, including afternoon tea.