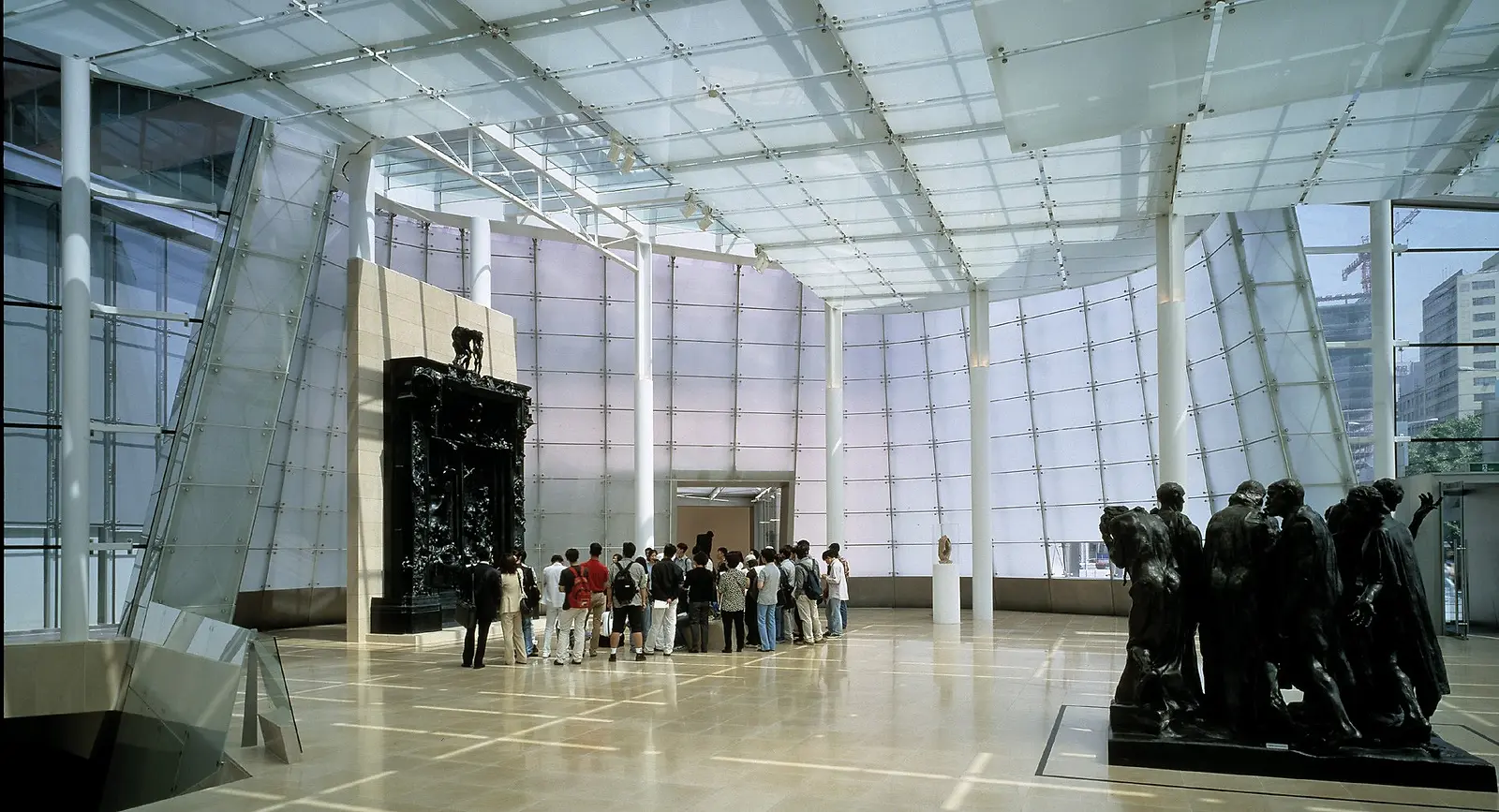 An intimate retreat amidst the bustle of downtown Seoul, the KPF-designed Rodin Museum is home to two of Auguste Rodin's most famous sculptures, The Burghers of Calais, and The Gates of Hell.
Situated at the base of the Great South Gate along TaePyong-Ro, Seoul's historic axis, the museum is part of a larger assemblage of glass and steel interventions that create a new identity for Samsung, unify three of their existing buildings, and provide an active public retail arcade and plaza. In response to Rodin's wish that his sculptures be displayed outdoors, the gallery pavilion is conceived as a visually permeable enclosure, with transparent areas of glass that link its interior to the external surroundings while allowing the sculptures to be seen from the street.
The design of the gallery pavilion evolved from studying the placement of the two sculptures. An architecture of gesture and dance was suggested by the tension created between The Gates of Hell's frontality and the volumetric nature of The Burghers of Calais. This juxtaposition became a pas de deux between two glass walls. Though similar in execution, the walls surrounding the sculptures respond to different conditions of movement and enclosure.