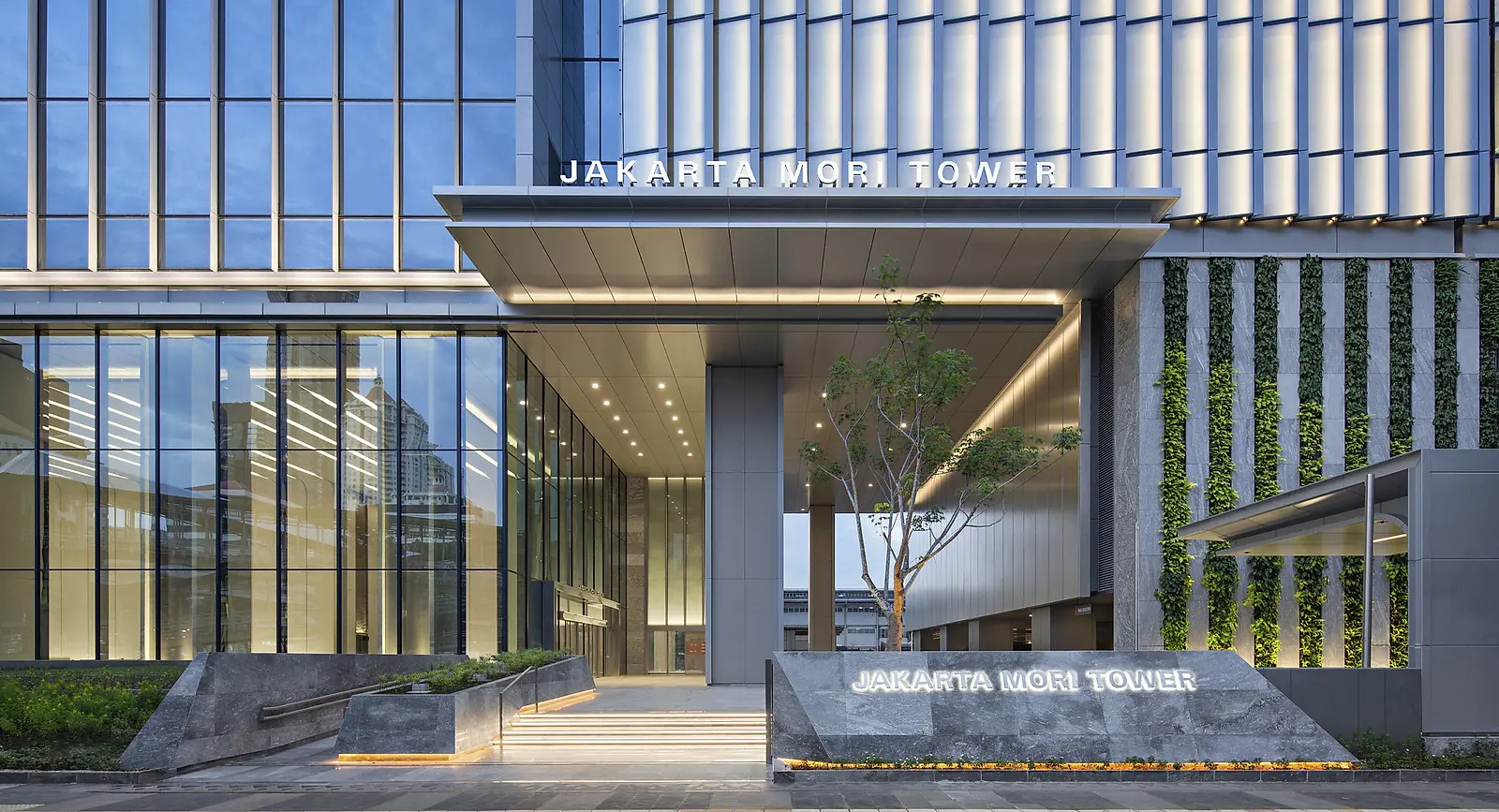 Prominently located in one of the fastest growing CBDs in the world, Jakarta MPP provides premium office space and serves as a symbol of the region's remarkable evolution through both a sculptural aesthetic and highly functional interior planning.
The form of Jakarta MPP expresses energy and movement to mark the building as a landmark for Jakarta. Its curved prow design communicates a sense of refined engineering, while the crown emulates a lantern at night, establishing a strong presence on the city's skyline. The geometry is carried to the ground with a uniquely curved façade at the southeast corner, which acts a welcome into the site and building. Materials, colors, and a setback at the 13th floor all assist the project in establishing harmony with the site's context.
Jakarta MPP's acute functionality and limited environmental impact set the benchmark for future growth in the region. Long span floorplates provide column-free depths of 18 meters, increasing layout flexibility and ensuring the project attracts a variety of tenants. The site is also accessible to many current forms of transit, including pedestrians and bicycles, and is located within 200 meters of an important MRT stop. A model for future development and sustainability, Jakarta MPP is expected to achieve a BCA Green Mark Platinum rating, the association's highest accreditation.