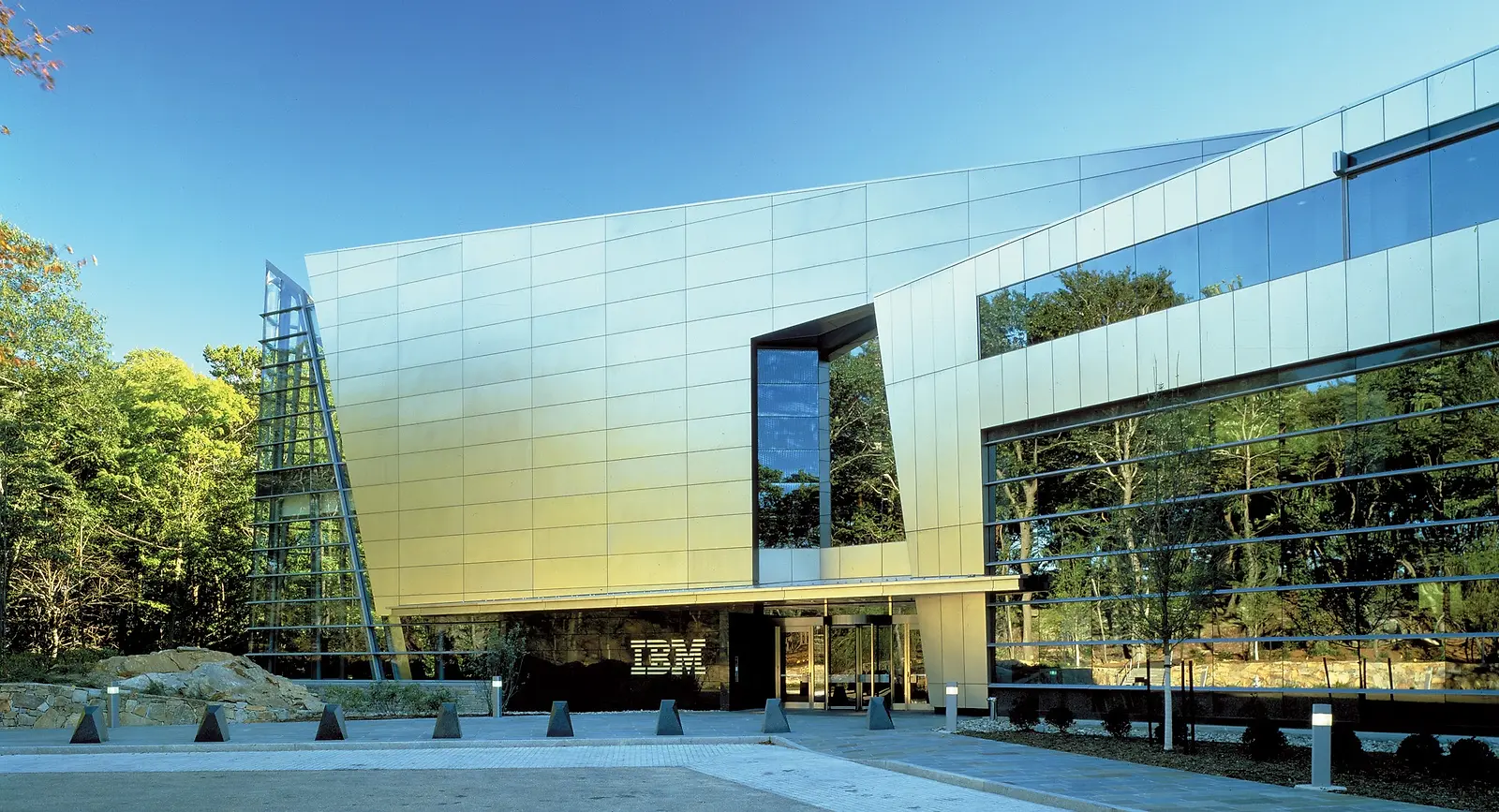 Representing a ground-breaking rethinking of the suburban office building with fewer offices and more open space, the IBM World Headquarters was designed to enable the company's transformation into a streamlined, collegial, technology-driven organization.
Nestled within a wooded, rocky landscape 50 miles from Manhattan, the scheme takes its cues from the site's natural context rather than surrounding buildings. Designed to interact with its landscaped setting as much as possible, the building has a generous provision of controlled natural light and excellent views out to the landscape, with open terraces for relaxation and informal meetings.
The building assumes an extended, tapering Z-shape, which follows the contours of the site and responds to the open space program required by IBM as a significant change to their corporate culture. The central wing includes areas of enclosed space for executive offices and meeting rooms. The connecting wings maintain a highly functional core-to-wall depth to accommodate the open office workstations. The internal, irregular spaces within the plan are utilized for conference rooms, services and core functions.
The building is anchored to the ground by a base of natural stone, which stands in contrast to the dominant aesthetic of stainless steel, aluminium and glass.