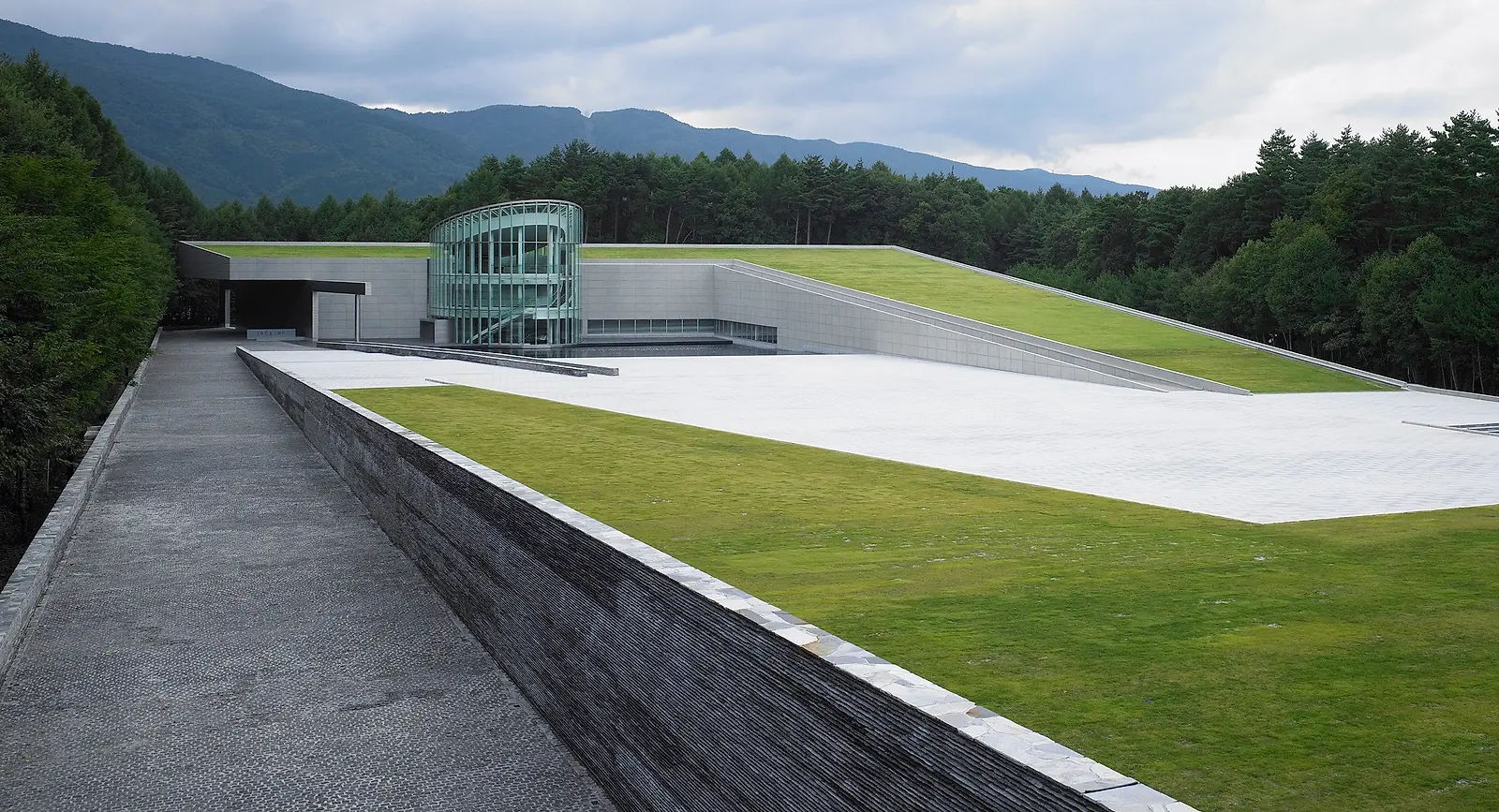 Symbolizing the marriage of art with technology, the new INCS "Zero" Factory is an iconic facility befitting a cutting-edge institution.
The "Zero" Factory serves as a demonstration facility for the rapid prototyping technologies employed by INCS. Nestled in the Japanese Alps, the facility emerges from the earth and opens to the sky, creating a fusion of landscape and architecture.
The building uses glass, metal, stone, and concrete to create a structure that reflects its surroundings and serves as an introduction to the philosophy of the company. The composition of forms creates a balance between interior and exterior, integrating the surrounding landscape into the design.
Two L-shaped factory floors form a central courtyard, entered through an abstraction of a traditional Torii gate and evoking the serenity of a Japanese Zen garden. Within this open space, a glass-enclosed oval pavilion, containing presentation and public functions, overlooks a stepped reflecting pool.
The presentation room affords views of a high-tech showroom, while the VIP lounge looks onto the mountains. Beneath the pavilion volume lies a basement factory directly below the reflecting pool. On either side of the pool, concrete and flat-stone walls rise in a diagonal line, defining the approach to the factory's main building in an intricate assemblage of materials that establishes the company's commitment to craftsmanship.