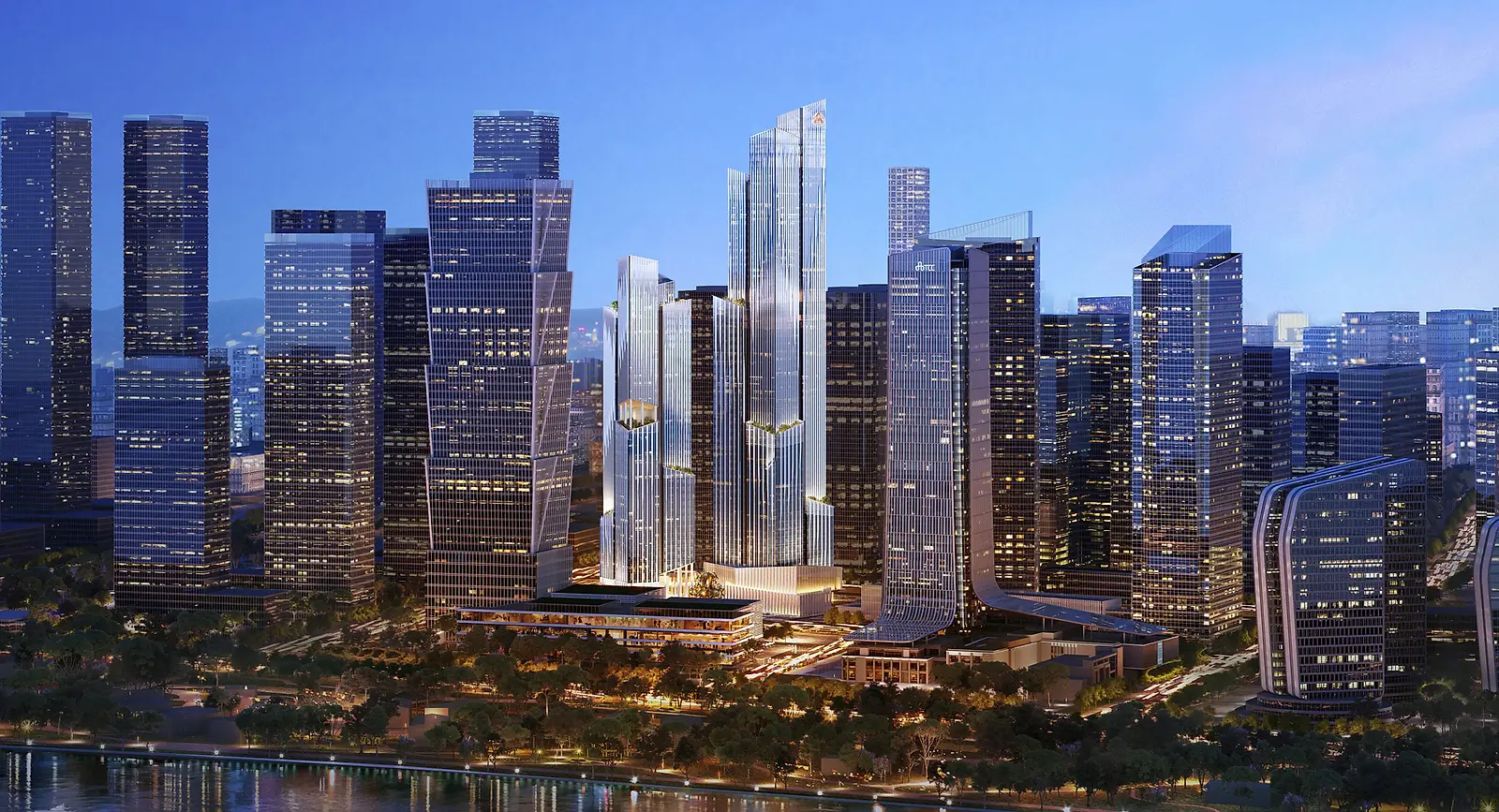 Hangzhou IOC
Ritz-Carlton Hangzhou
Solidifying Qianjiang Century City as a vibrant, cultural center along the Qiantang River, Hangzhou IOC provides a mixed-use destination for the public across two towers.
Hangzhou IOC serves as a central point within the greater IOC development, as well as a landmark to the city. The shorter of the two towers, rising 200 meters, is dedicated to office space, while the taller, 300-meter tower is comprised of serviced apartments, office space, and hotel programming that occupies the upper third of the tower. The towers' stepped massing offers a range of floorplate sizes and provides the flexibility to serve a broad range of tenants. The façade of each tower emphasizes the internal components through a harmonious vertical pattern that slightly varies based on programming.
The concept for the Hangzhou IOC towers takes inspiration from mountains with multiple peaks, each grounded in the earth, stretching toward the sky. The vertical quadrants are bundled together to create a single unit, embodying strength and stability. This stepped and elongated massing forms sculptural silhouettes that house landscaped terraces. From within both towers and from an observation deck within the taller tower, visitors are offered unique vantage points, as the design leverages the water's winding configuration for optimal riverfront views.
A podium connects the two structures and houses multiple lobbies in addition to a retail and event space. An interior circular garden is open to the sky, bringing natural light to the building's lower levels and allowing greenery to flourish.