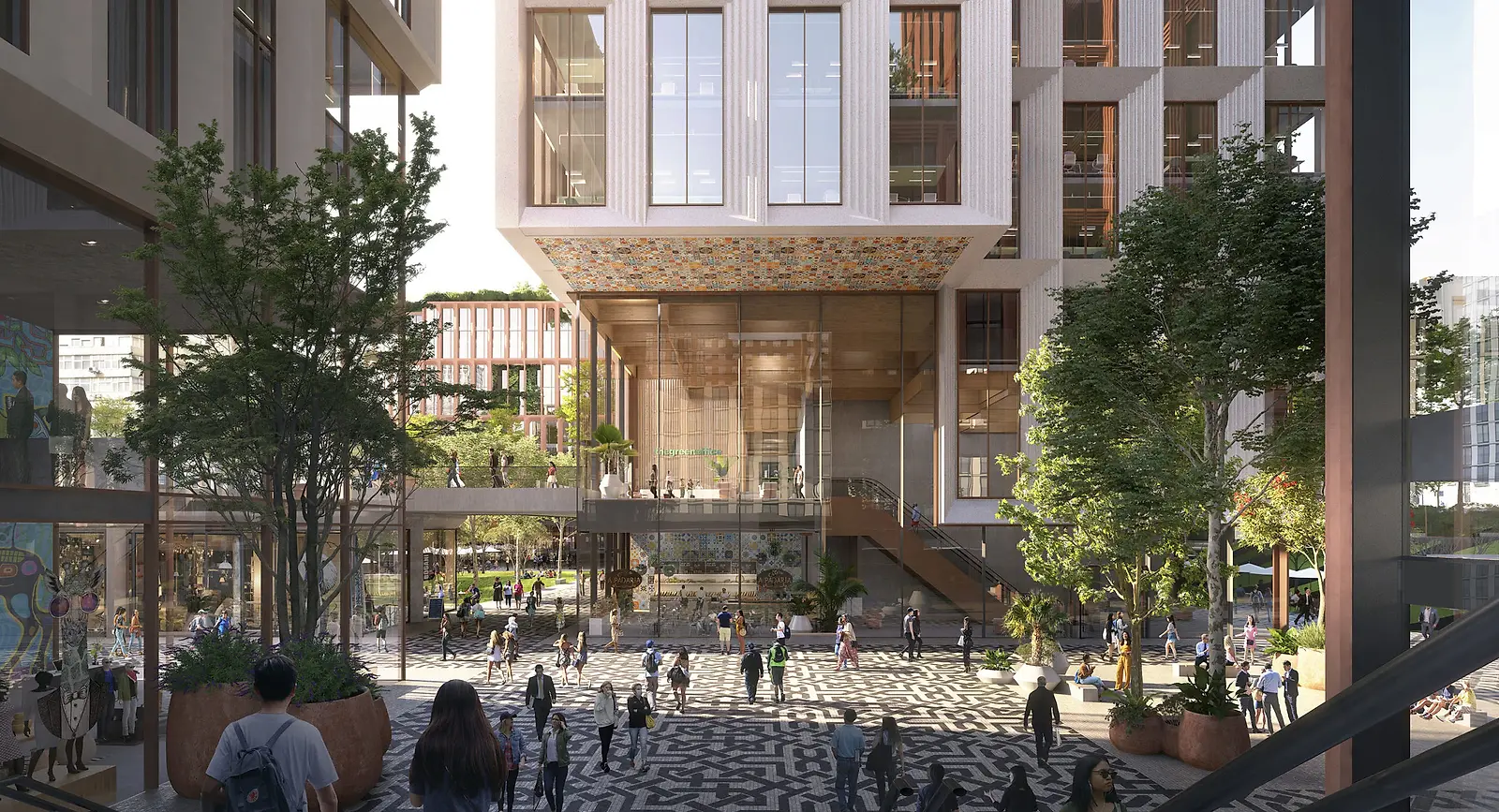 A vibrant new destination, providing future-ready offices and retail, promoting wellbeing and setting ambitious sustainability targets.
Lisbon is a city of colour and textures, where stairs cross neighbourhoods to link different areas, becoming integrated with the architecture itself. The design of Entrecampos is informed by this urban condition. Public spaces are incorporated across multiple levels, hidden vistas are set up to be discovered, and buzzing squares are lined with restaurants and cafés. This stepped design provides most office floors with direct access to outdoor space.
The development builds on the masterplan, developed by the Lisbon Municipality, introducing open-air shopping streets on the lower ground floor. Connected to the Metro station at this level, these streets will establish a new shopping district at the heart of Entrecampos – Mercado de Entrecampos. This market anchors the development in the history of the site. Public space becomes a pedestrian link between densely-planned residential areas and nearby stand-alone offices. Designed to respond to emerging retail trends, it will create an engaging social environment, with space for informal gathering and seasonal programming.
Façade design was inspired by Lisbon's rich architectural palette. The six new buildings share a common language, while variations in scale and materiality, as well as the depth and form of the window recesses, results in a family of buildings – each with its own identity.
The development is targeting LEED Gold and WELL Gold,  using evidence-based design to reduce whole life carbon emissions, improve thermal performance, optimise daylight conditions, and support occupier well-being.