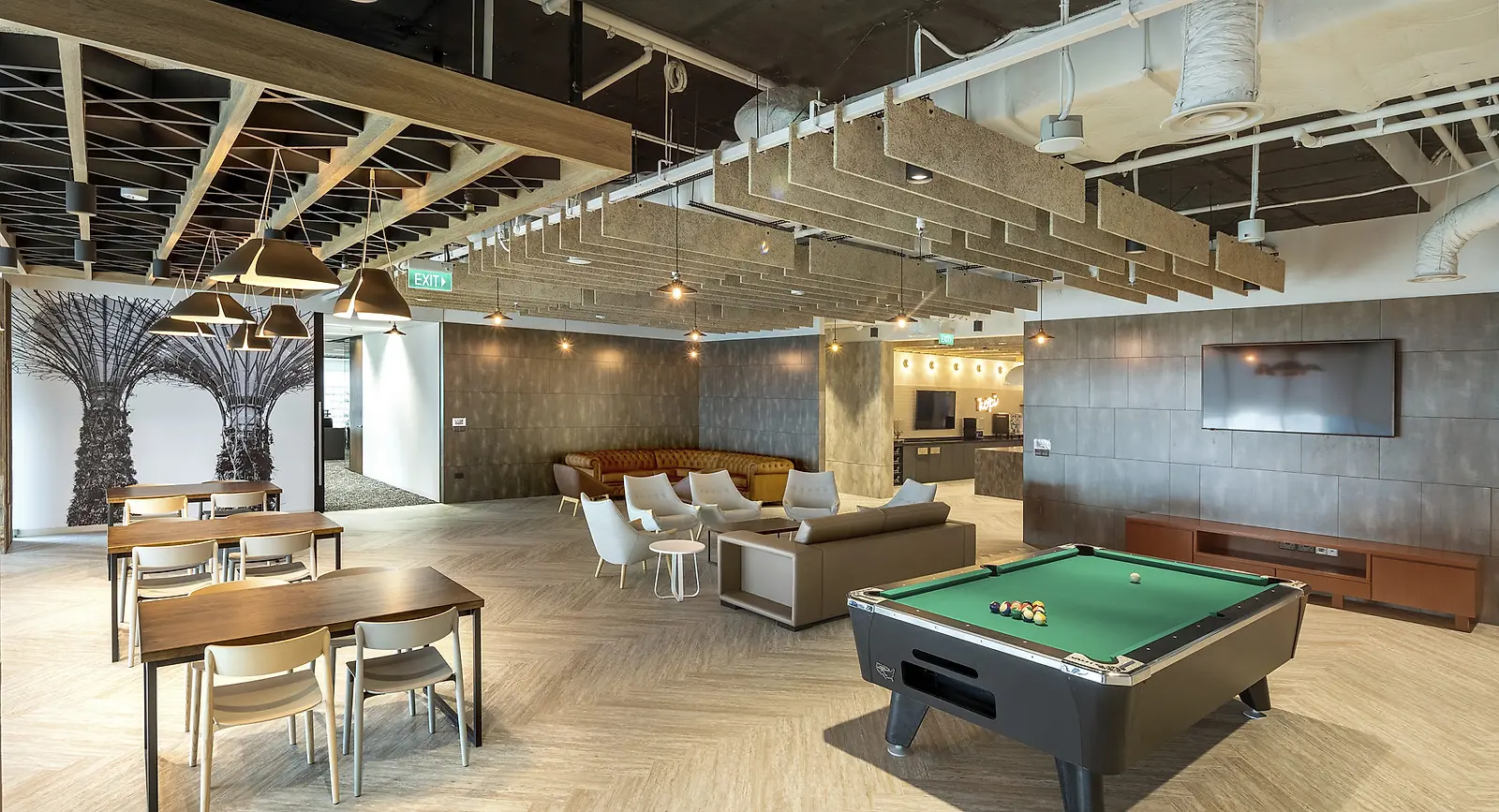 With double the area of its previous location, DRW's new office is centered around employee well-being, with large communal spaces that foster relaxation and interaction between employees.
Visitors and tenants enter the office through a reception lobby that opens into the main trading floor. The large, column free room allows for 10 rows of 10 desks, resulting in an open space where communication and community can thrive. Informal and formal meeting rooms, along with individual offices, line the perimeter of the trading floor, with views over the city and water.
The office offers many places for individuals to retreat, such as spaces to eat and have a drink, including a well-equipped pantry catering to the preferences of the employees. Play and quiet rooms support DRW's commitment to recreation as an important pillar of the firm culture. The office features a room with gaming stations, dart boards, and pool and foosball tables. A room with massage chairs offers further relaxation.
Wood finishes are present throughout the office, from the hardwood floor of the reception area to the walls of meeting spaces, which along with subtle greenery placed within the office offer natural elements, taking inspiration from Singapore's lush environment.