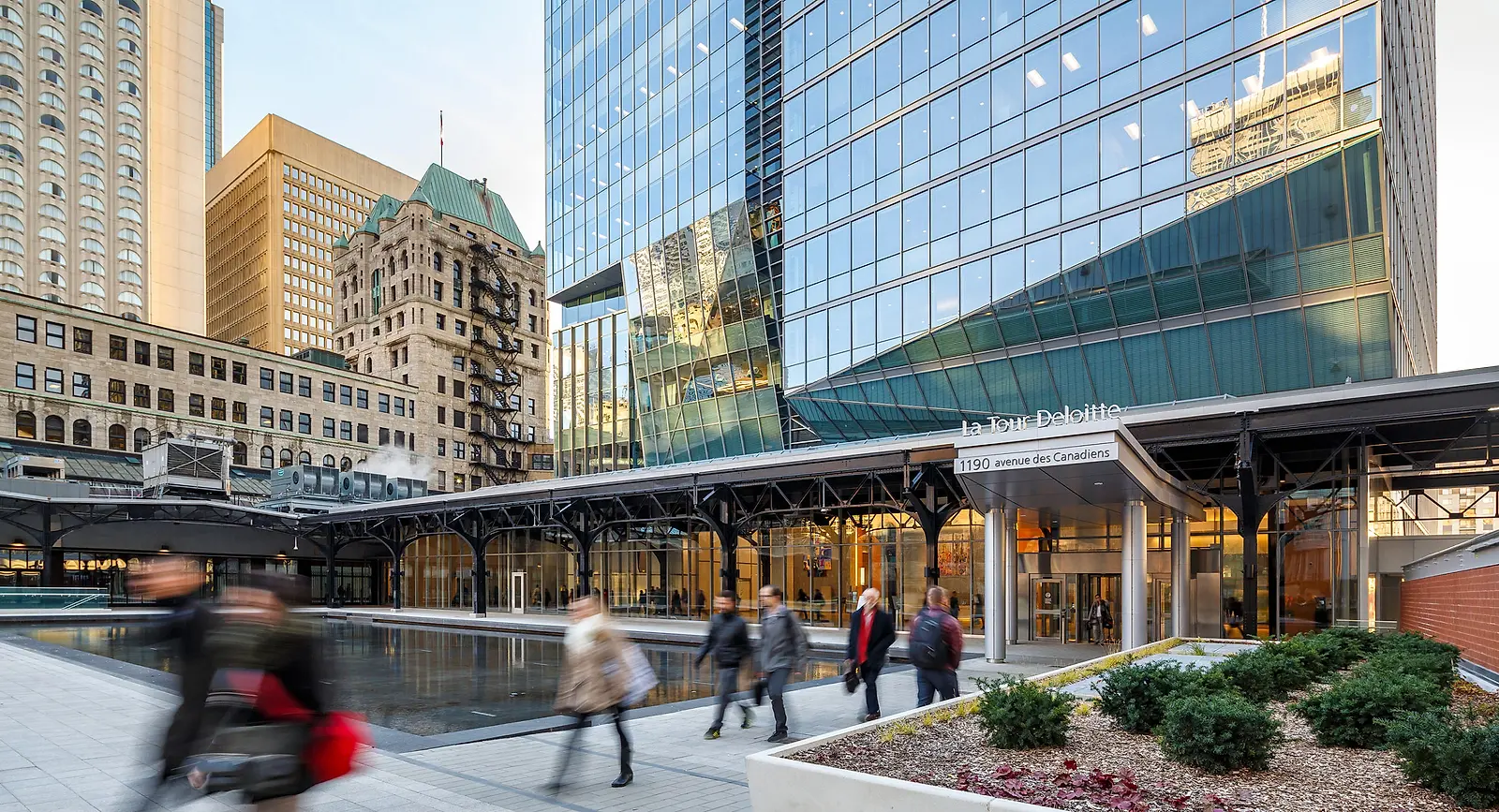 Deloitte Tower
Windsor Station
Montreal's first LEED Platinum office building, Deloitte Tower rises 26 stories between two of the city's landmarks with a crystalline form split into two volumes to better relate to the pedestrian scale of its surroundings.
Neighboring the Bell Centre and the heritage-designated Windsor Station, Deloitte Tower is comprised of 495,000 square feet of rentable office space, a five-level parking lot, and retail programming at its base with public dining spaces. A reflecting pool in the warmer months transforms into an ice rink in the winter. Extending the public realm of Rue de la Gauchetière, the courtyard leads towards the remaining train shed from the historical station, preserved in the façade of the main entrance into the tower.
Deloitte Tower's glass form is divided into slender proportions, where the western section intersects the tower to align with the adjacent Windsor Station. The stone features relate to the station's materiality, while the contemporary glass and angled form offers a juxtaposition in its distinctive urban presence. At night, LED lighting illuminates the edges of the tower, acting as a beacon for the neighborhood.
The project's sustainability features result in 30-40% lower energy usage compared to typical office towers, as well as 35-45% reduction in potable water usage. The underfloor air delivery system allows for versatility in accommodating tenants and advances in exterior glazing and HVAC technology allow for larger height windows and clearer glass than neighboring projects, resulting in increased natural lighting in the workspaces.