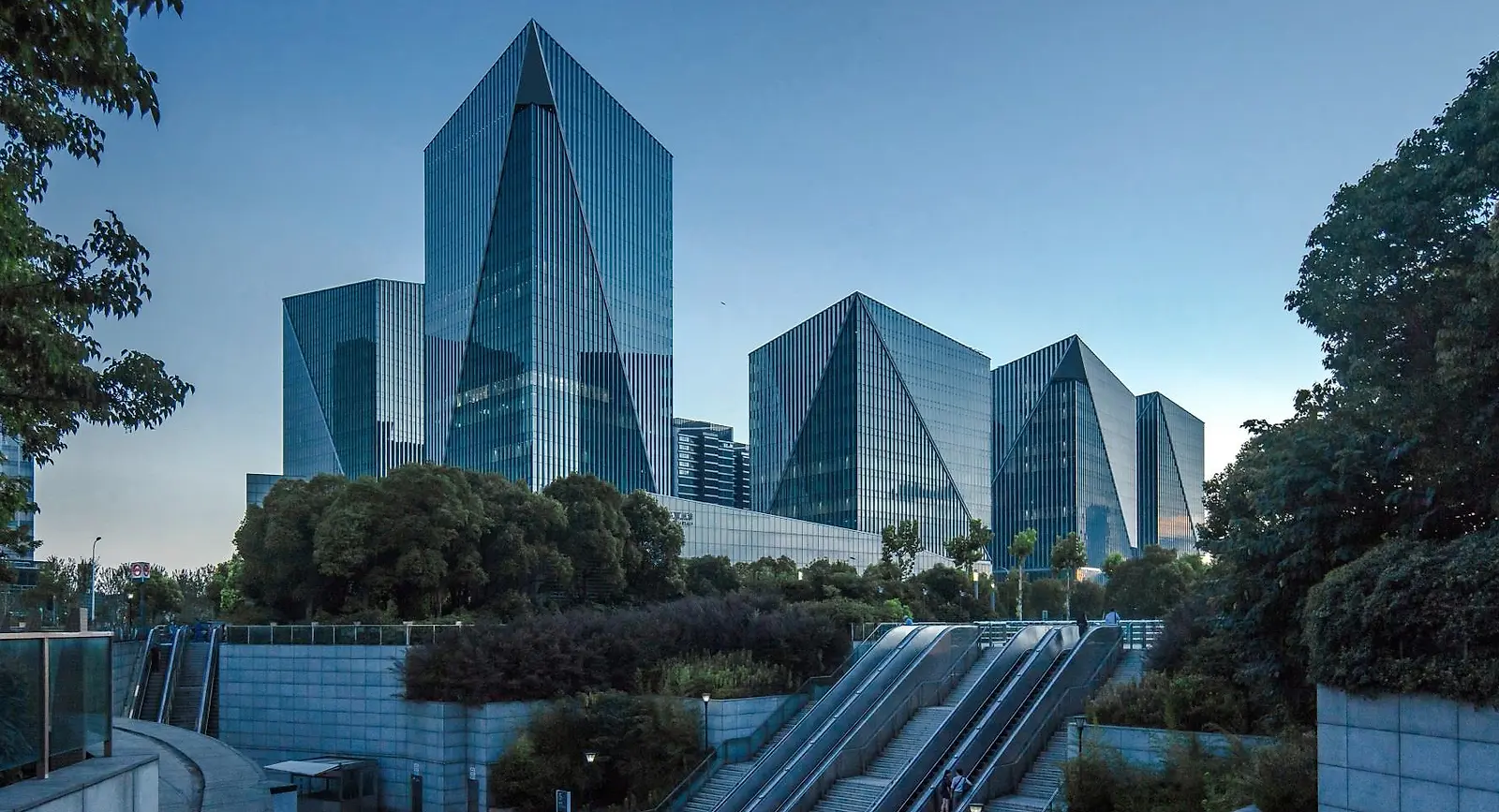 An invigorating development merging commercial and residential activity, Crystal Plaza is Shanghai's newest urban destination.
Located in the heart of the New Bund, an emerging business center in Pudong, the project consists of six office towers 80 to 120 meters tall and six residential towers situated on the southern-most parcel. Positioned like crystals in a garden, the office towers rise atop a podium interlaced by a network of pedestrian axes, encircling an open, multifaceted urban plaza that houses retail and amenity activity on multiple levels.
The heart of the complex, this central courtyard is connected by pedestrian bridges to the surrounding city and features a grand landscaped stair, inviting people to enter. This feature imbues a unique spatial quality throughout the site and provides a distinguished, elevated urban experience. The tower massing, ascension of height, and rotation creates a sense of enclosure while enhancing views into the site.
The office towers provide Class-A work spaces, with 4.5-meter floor-to-floor heights. Each building has an independent drop-off area, deliberately separated from the ground-level pedestrian circulation. Landscape elements such as plantings and trellises are strategically positioned on and around the podium to create a comfortable and attractive outdoor and semi-outdoor environment.
Breaking from rectangular geometries to create a more crystalline character, the tower façade design utilizes vertical and diagonal metal fins that reflect light in different directions at different view angles to reinforce the dynamic forms of the buildings. The same logic is carried over to the podium façade and into the interiors, such as the lobby, where surfaces are sculpted and carved to create unique spaces.