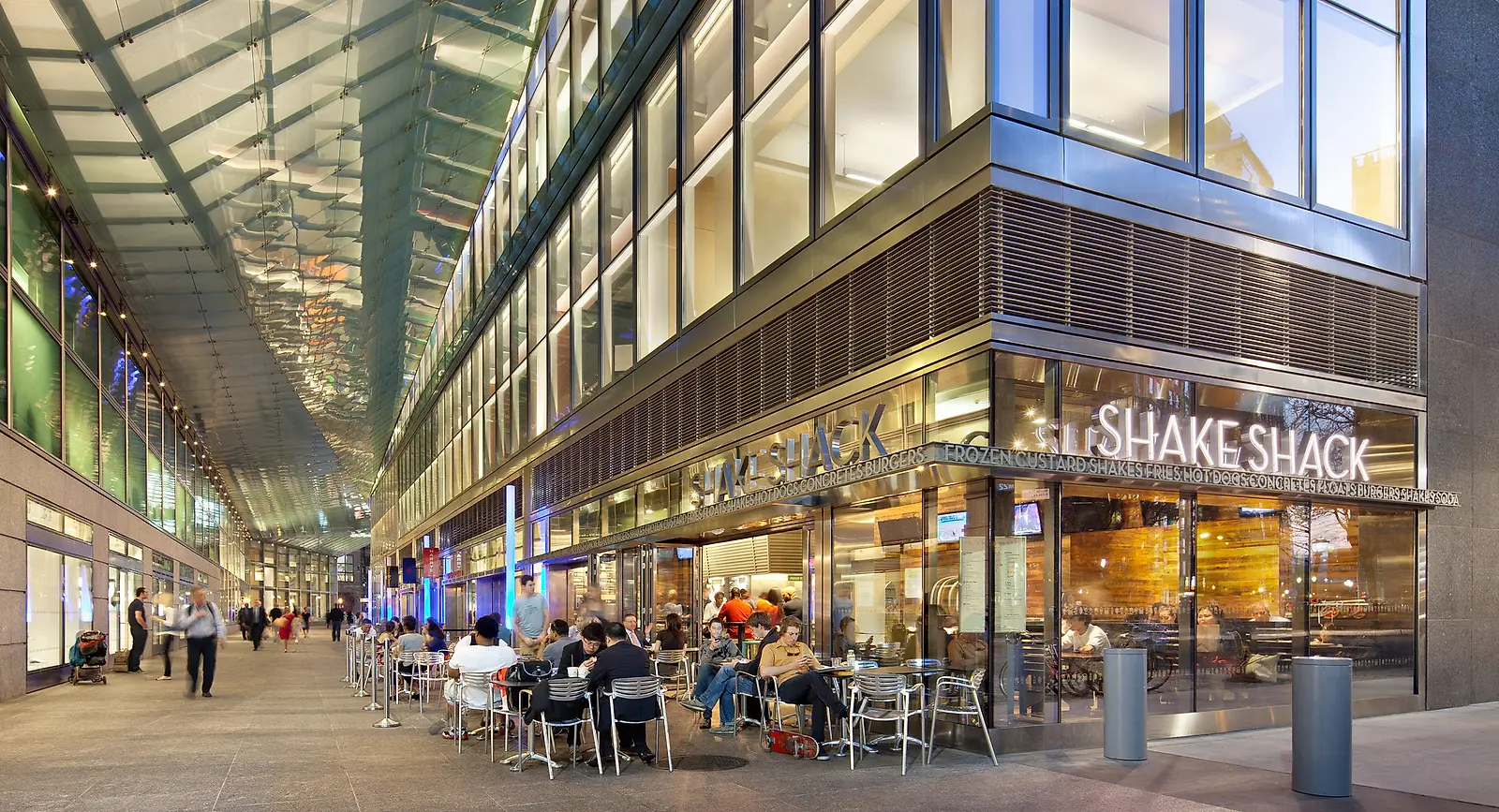 Integrating thousands of iconic artworks and increasing public accessibility, KPF's repositioning of the Conrad New York expands an older hotel building and strengthens the block's connection to Battery Park City, Hudson River Park, Brookfield Place, and the larger World Trade Center development.
A contemporary all-suite hotel with retail at its base, KPF's design intervention strategically excavates the original Embassy Suites Hotel structure. The insertion of new storefronts in place of outmoded façades creates a rich layering of surfaces, expressing the natural evolution of the city and creating a lively pedestrian experience with outdoor cafes and diverse restaurants.
The hotel lobby's soaring, 15-story sunlit atrium invites guests and passersby to enjoy the world's largest Sol LeWitt mural, rising 10 stories above the check-in desk. Over 2,000 works of contemporary and modern art adorn the hotel's public spaces and guest suites, reflecting New York's cultural richness and marking the interplay between art, architecture, and the public as a distinctive part of each visitor's experience. Discover the art at the Conrad here.
KPF collaborated with MPdL Studio to redesign the atrium space and with Remedios Studios to reshape all 463 hotel rooms. The standard suite layouts were transformed into guest chambers with an elegant urban boutique character, with designer Jill Greaves integrating custom furnishings and spacious bathrooms. Conrad's building program also includes upscale dining venues, a rooftop bar, a 6,000-square-foot ballroom, and over 14,000 square feet of flexible meeting space. Conrad New York is the first new construction hotel in an existing building to be certified LEED Gold.