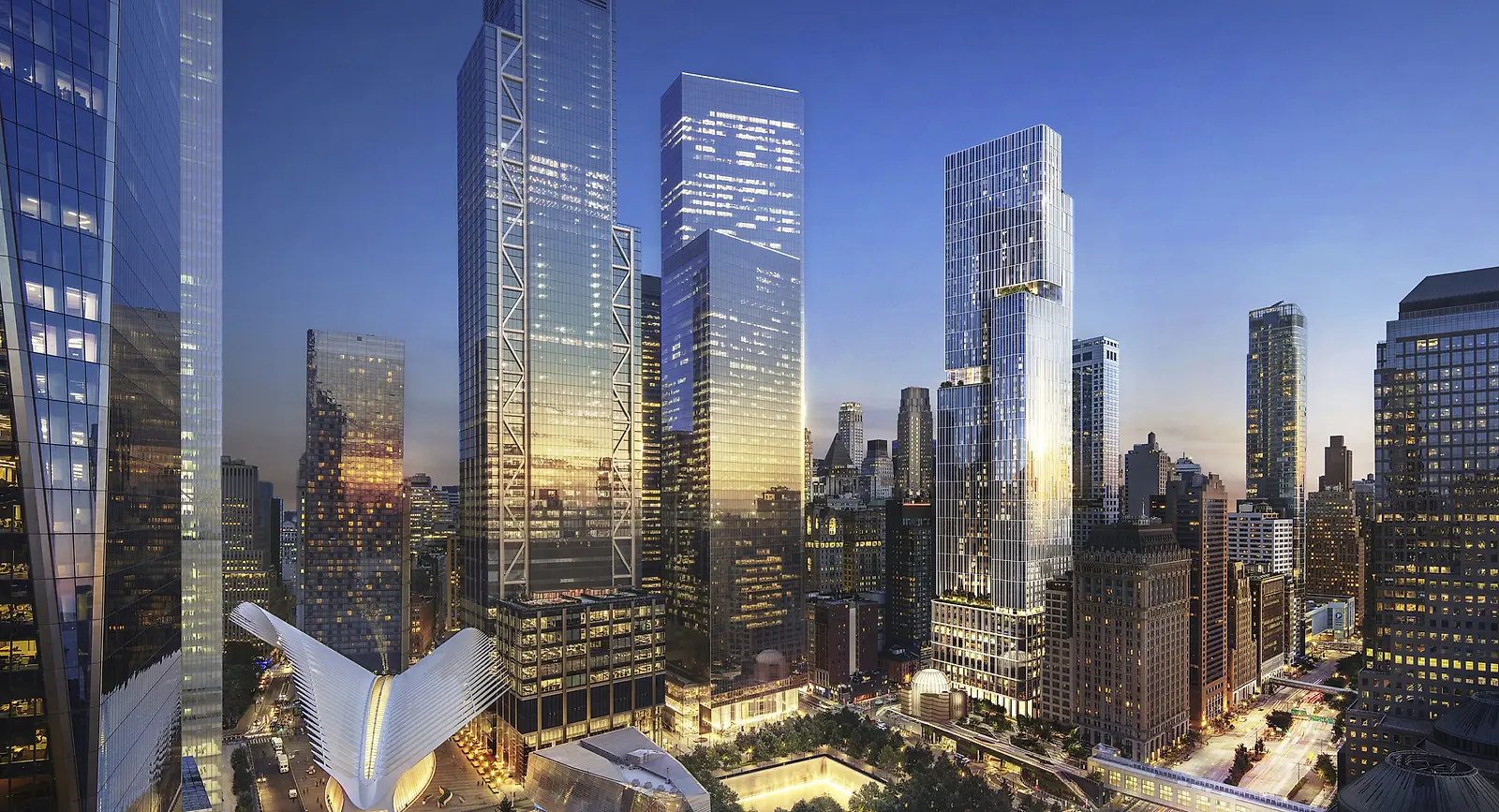 Clad with a complementary palette of glass and masonry, 5 WTC mediates between the historic texture of the Financial District and the modern character of the World Trade Center.
The tower is positioned and stepped to maximize residents' views of the New York City skyline and harbor while completing the WTC Master Plan's downward spiraling sequence from One World Trade Center.
Containing community and amenity space, retail, and office programming, the podium features an entry lobby that evokes the welcoming nature of a hotel. A pedestrian bridge links the project with Liberty Park to the north. Two-story masonry window frames reference the late 19th and early 20th-century architectural heritage of the Financial District and the Little Syria neighborhood, while the use of grey brick, white concrete, and metal offers a contemporary take.
Originally planned as an office tower, 5 WTC comprises primarily rental units, of which 330 are permanently affordable. The residential floors are sectioned into vertical neighborhoods organized around shared amenities. Expanding on the design language of the podium, the façade of the residential portion is divided into 3-story metal frames and a secondary pattern of solid panels contrasting the adjacent all-glass office towers.
Sustainability is achieved through a high-performance building envelope that includes minimized thermal bridging, superior insulation, an air infiltration barrier, and insulated wavelength-selective gazing. The project is designed to be one of the most sustainable and energy-efficient in the country.