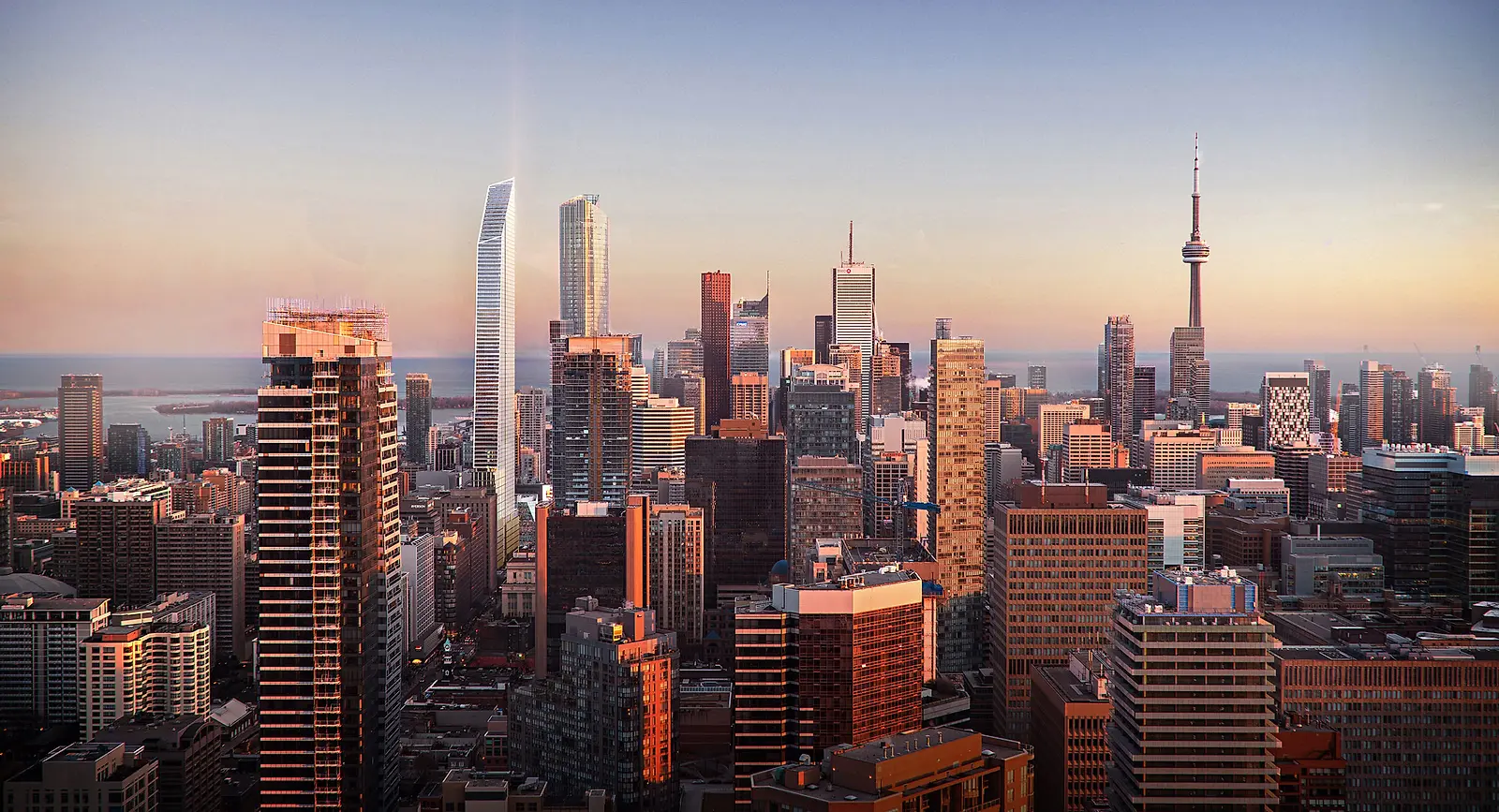 Soon to be one of the tallest buildings in Canada, the mixed-use tower will rise 98 stories in Toronto's bustling downtown district, adding a sleek, sculptural form to the city's skyline.
Located at the center of an active, culturally diverse, and rapidly densifying stretch of Yonge Street, the tower incorporates two significant heritage properties. The rectilinear, rational podium creates a collection of volumes that navigate between the height of the tower and the active streetscape, carrying forward the brick and stone palettes of the historic buildings, while reinforcing the form of the new tower with vertical fins that unify the structure's facades.
The new addition to Toronto's vibrant downtown will feature a mix of academic, office, retail, and residential space, including 957 condominium suites. Additionally, two levels of below-grade retail will be available with a connection to the city's underground pedestrian corridor system, PATH.