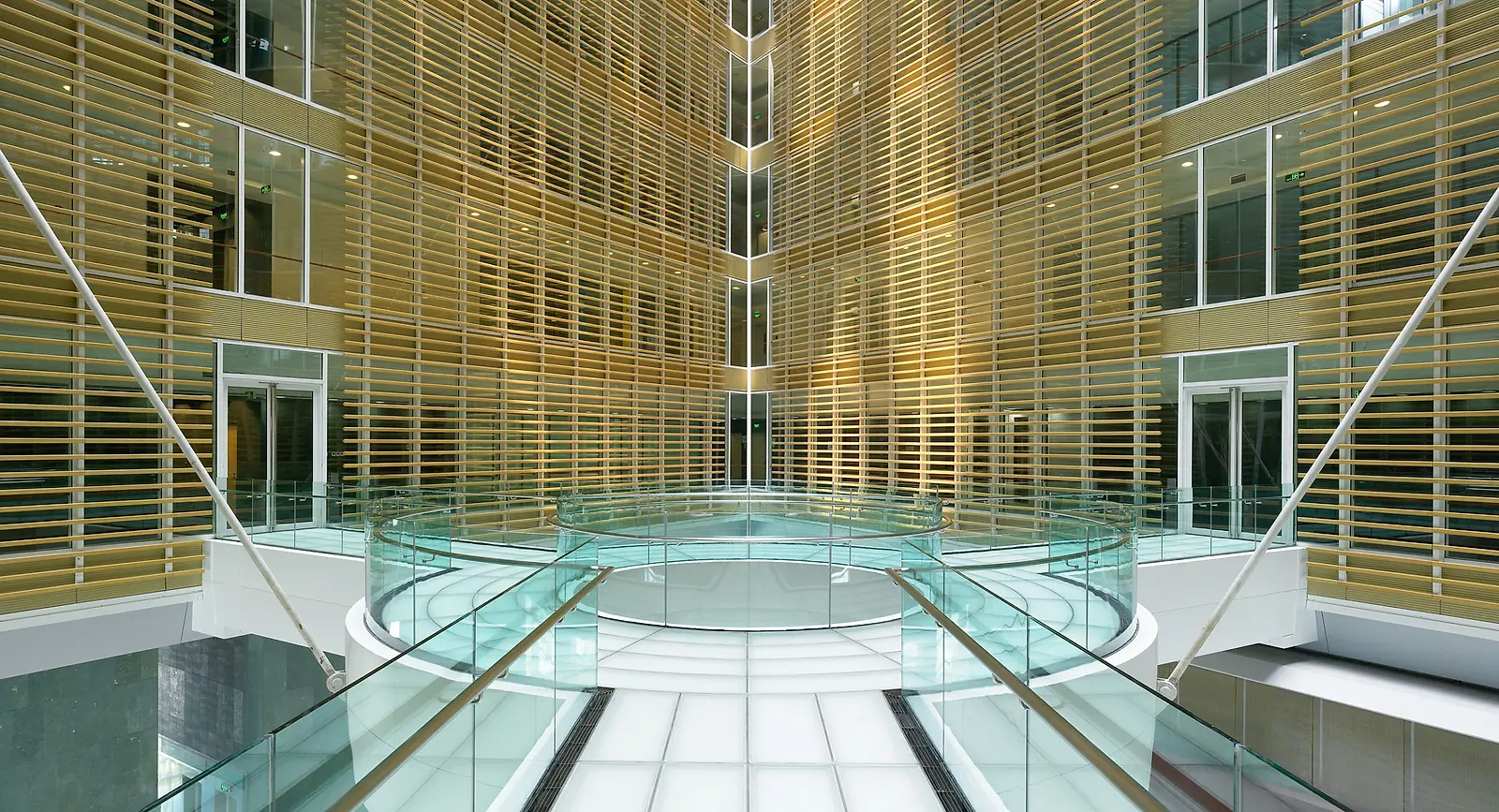 The CNOOC Headquarters building features a state-of-the-art workplace generously sunlit by a central, full-height atrium, large sky gardens, skylights and clerestory windows.
Located at a major crossroads along the Second Ring Road in Beijing's eastern Dongcheng district, the CNOOC Headquarters building acts as an urban counterpoint to the massive Ministry of Foreign Affairs Building situated on the opposing corner. The building's form visually references offshore oil production sites. The prow-like shape recalls an oil tanker's bow, and the tower mass elevated above the ground on piloti suggests an offshore oil derrick. This effect is further heightened by the design of the ground plane, which has been developed to resemble the ocean's surface.
A three-story, L-shaped podium defines a courtyard and houses public spaces, such as meeting rooms, restaurants, and exhibition areas. The rotated triangular tower maximizes the use of the site and creates an entry courtyard along the quieter side, which is entered through a symbolic gateway recalling traditional Chinese courtyards.