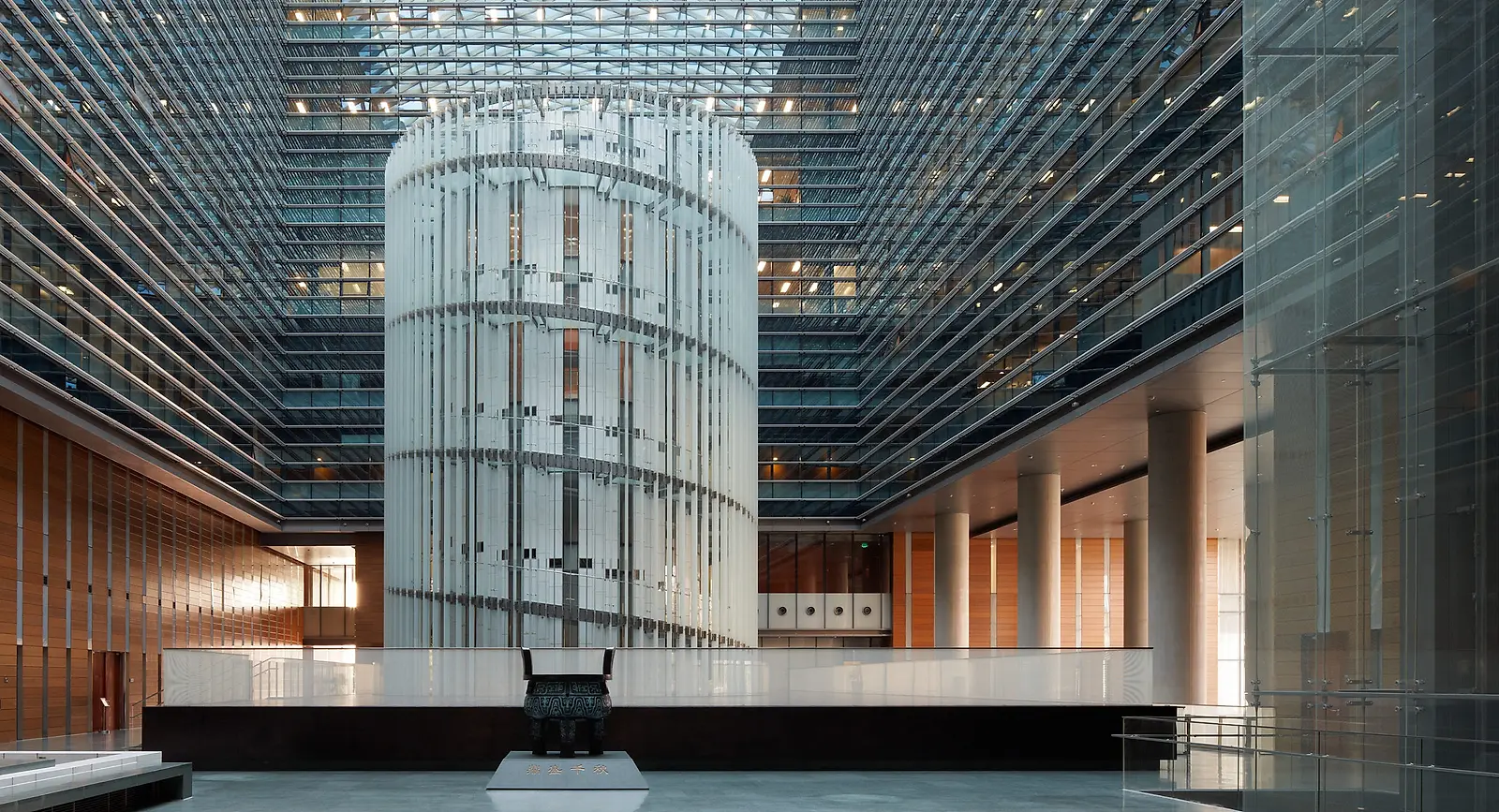 China Huaneng Group Headquarters
The design of China Huaneng Group Headquarters is inspired by the courtyard typology, defined by a series of communal spaces. Its contemporary architectural language expresses the corporation's progressive identity.
The massing of the building is divided into three primary volumes. The façades are variations on the same theme of vertically striated glass curtain walls with coupled projecting fins. The north block is folded slightly inward to create a strong sense of arrival from the boulevard and is the most solid and monumental in character. Its chamfered, terra-cotta fins transform the façade from an opaque surface to a transparent one. The other façades continue the vertical expression with fritted-glass fins, serving as sunshades.
The design organizes the corporation around a generously scaled central atrium which acts as the main communal space for the Huaneng "family." A fully glazed, thin-shell structure covers the atrium and softens the natural light. At the heart of the atrium is a freestanding, lantern-shaped volume, which consists of an outer layer of LED tubes attached to a glass staircase that spirals around an exhibition space and a VIP meeting room. This luminous, cylindrical volume symbolizes the source of energy at the center of the company. Other common areas include a sunken garden, a sky garden, and double-height breakout spaces.
The building also incorporates sustainable design strategies, such as triple-glazed exterior walls, a displacement cooling system, a solar-water heating system, and photovoltaic panels.