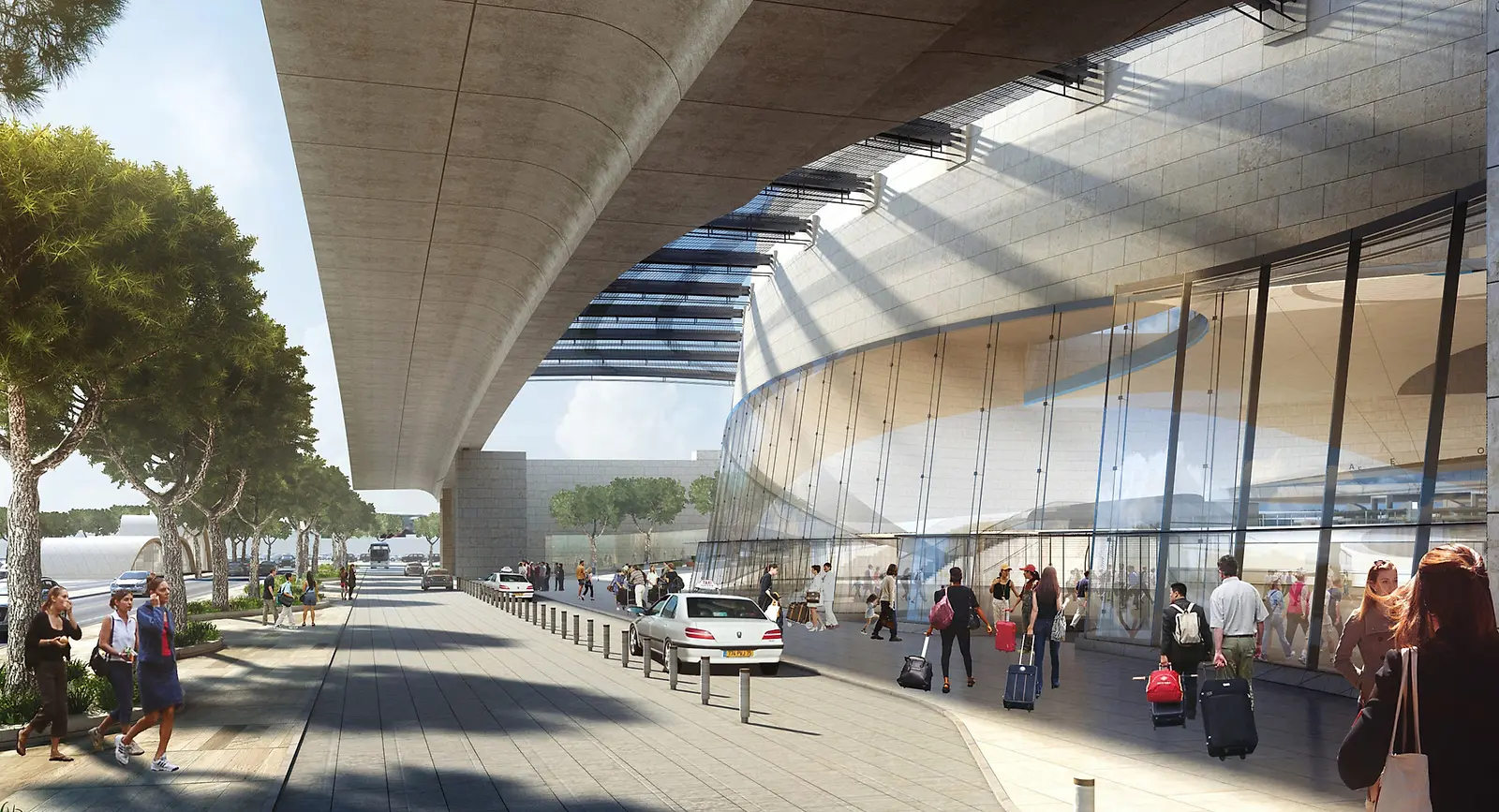 Aeroport Marseille Provence
Terminal One
KPF's design for the renovation and expansion of Terminal One at the Aeroport Marseille Provence uses a local vernacular in crafting a forward-looking and more welcoming passenger experience.
The design reimagines the landside and airside connection, elevating the passenger journey with new public spaces and compelling departure and arrival sequences, and adding a new southwest pier with seven additional pre-boarding bridges and gates. New public spaces are centered on a rotunda and a plaza. The rotunda gives the airport a dramatic, new front door with a large grand arch at the entrance, while the attached plaza provides an outdoor, landscaped civic room, unique to the airport experience, with seamless connections between the ground-floor drop-off and the second-floor departure level.
The new southwest pier borrows the curved shape of the rotunda's arch, creating a vaulted extension of the terminal's main hall. The façades of the pier's two sides respond to the sun's natural radiation patterns, offering ample protection and views of the airfield. Within the pier, retail and other facilities are organized as an "enfilade" of rooms, offering dynamic cross views between north and south. At the end of the pier, a satellite rotunda acts as a counterpoint to the main hall with a sweeping curved wall providing a panoramic view of the airfield.