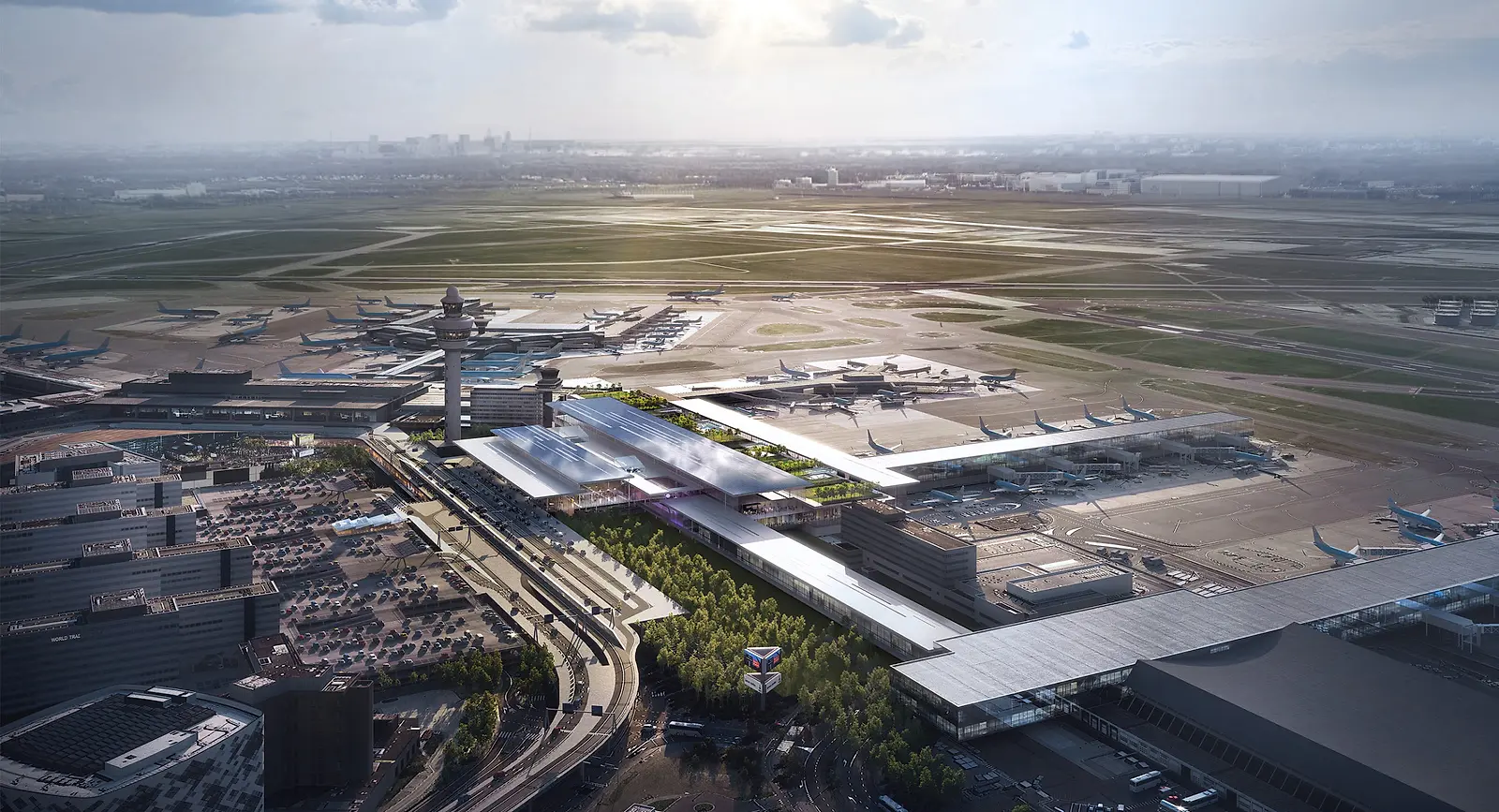 KPF and MVRDV's submission for the Schiphol Airport Area A Competition is based on a coherent configuration of horizontal elements intersected by public event 'squares' for passengers to rest, network, meet, and also experience Dutch culture.
The clear organization of the building, the internal and external views, and the 'squares' as anchor-points make for natural wayfinding. Passengers will logically find their way through the terminal process in a both efficient and relaxed manner.
The terminal is designed to a human scale and comfortable passenger experience. Along with the integration of green, natural light and air, the qualitative outdoor spaces, unique experiences and warm materials create a comfortable and healthy airport. Through the idea of opening the roofs, daylight is maximized for natural comfort and connects the traveler with the vast Dutch skies. An accessible roof garden laid out as a traditional Dutch 'polder' landscape inspired by the views of Dutch topography when arriving by plane.
The new terminal is a compact building, with clear presence on both departure and arrival level. The One Terminal-concept is extended to fluently connect the airside and landside areas with the existing terminals and remain within walkable reach. Vehicle traffic access is simplified and lifted, making way for qualitative pedestrian space and cohesive landscape.