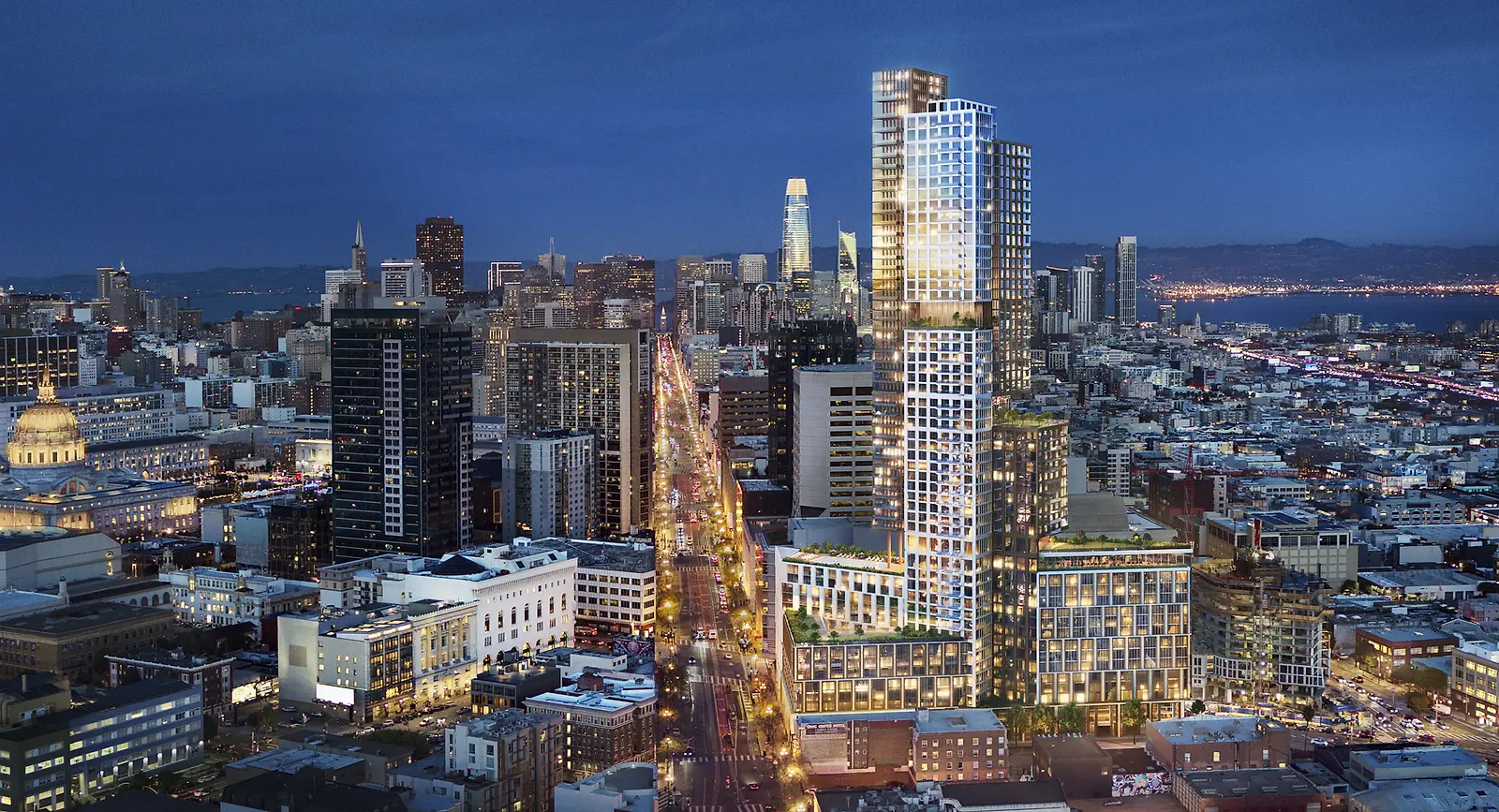 With a mix of affordable to luxury residences, 10 South Van Ness channels San Francisco's bohemian legacy while mediating between the density of the city and the natural landscape of Twin Peaks.
Falling at the nexus of the Mission, Hayes Valley, Civic Center, and SOMA districts, 10 South Van Ness is sympathetic to the city's magnificent natural backdrop and promotes a strong allegiance to sustainability. Adopting climate-specific strategies and highly-efficient all-electric systems, the biophilic-designed development prioritizes occupant wellness to target zero site emissions.
With crystalline cut-outs facing each cardinal direction, the high-rise tower features views to the city downtown, the bay, the mountains, and the Golden Gate Bridge. The tower is massed in four distinct bundles, giving rare levity to a high-rise building. Each bundle sponsors a sky garden, lending the building an organic texture. Arranged in a spiral stepping up the tower, the gardens are positioned at specific heights that promote a connection to the surrounding context. Drawing inspiration from the vernacular of the adjacent neighborhoods, metal, wood, stone, concrete, and glass are incorporated throughout the building allowing it to better blend into the urban fabric. The podium houses retail, community, and public spaces, and has associated street improvements. The complex straddles the BART train station, providing access to building residents and the community at large.