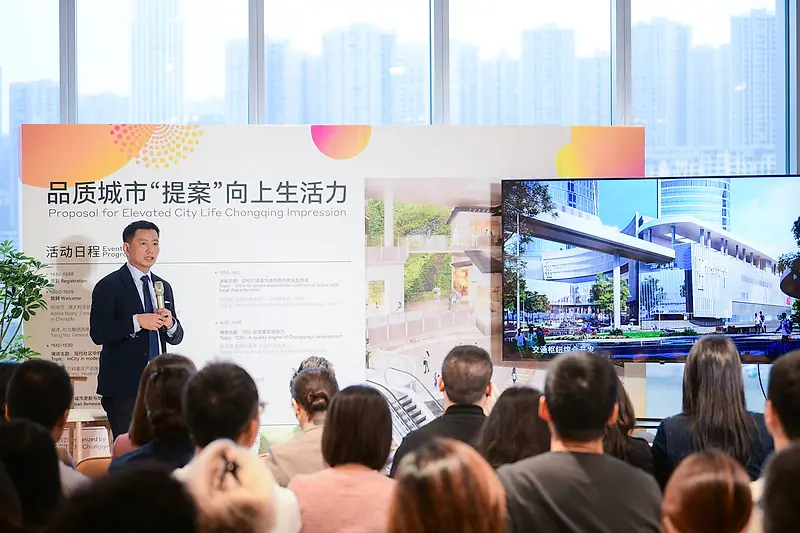 Yong Ding Presents Urban Renewal and Transformation at Chongqing InCity
On October 12, the KPF Director spoke at an event hosted at the recently opened retail center in the KPF-designed development Chongqing 100.
Following InCity's opening last month, a group gathered for presentations at the "Proposal for Elevated City Life Chongqing Impression" event hosted in the Tsutaya Bookstore. Yong Ding's presentation focused on urban renewal and transformation of landmark complexes, providing insight into KPF's approach to designing Chongqing 100. The development serves as the centerpiece of the 3.6 million-square-meter Chongqing Tian Di Master Plan and features the city's tallest tower, the International Land-Sea Center.
Additional presentations were given by Adelle Neary, Consul-General of Australian Consulate-General in Chengdu; Yang Wu, General Manager of SCPG Southwest Regional Co.; Yuhuan Yang, Head of Product Planning Department of Chongqing Vanke; Billy lp, Woods Bagot Principal; and Penny Cheung, Arup Director.
The event was organized by Chongqing InCity and Woods Bagot.