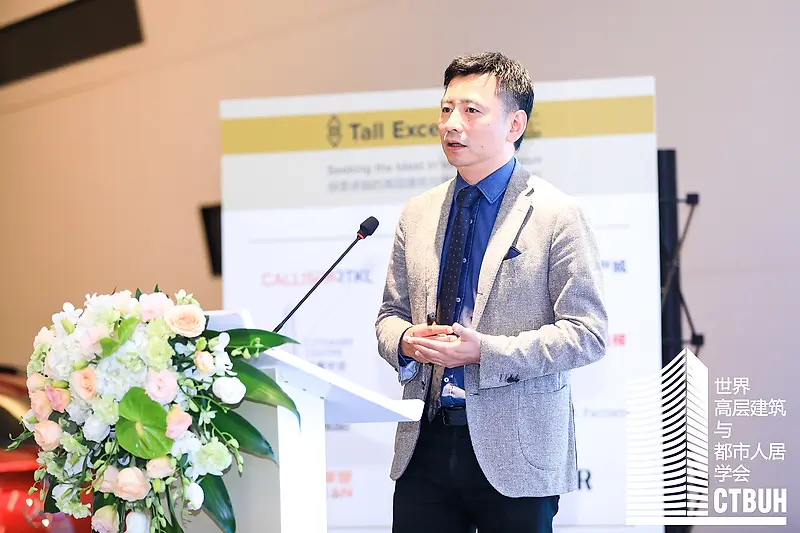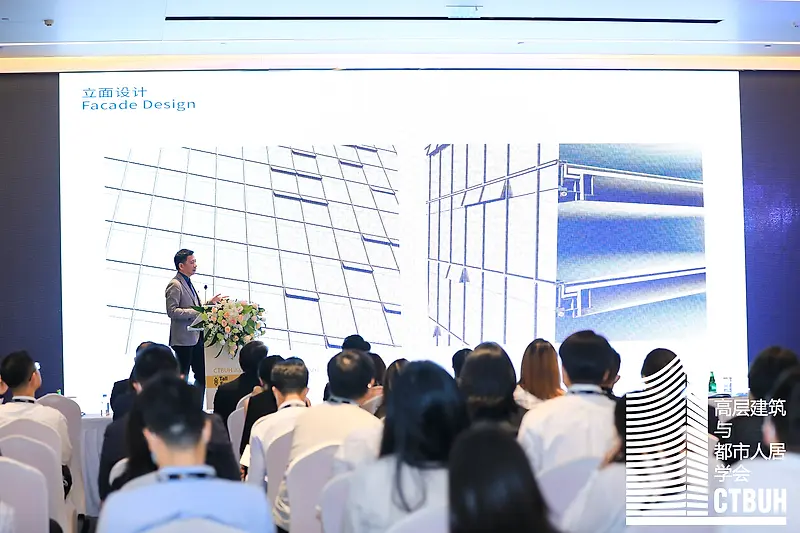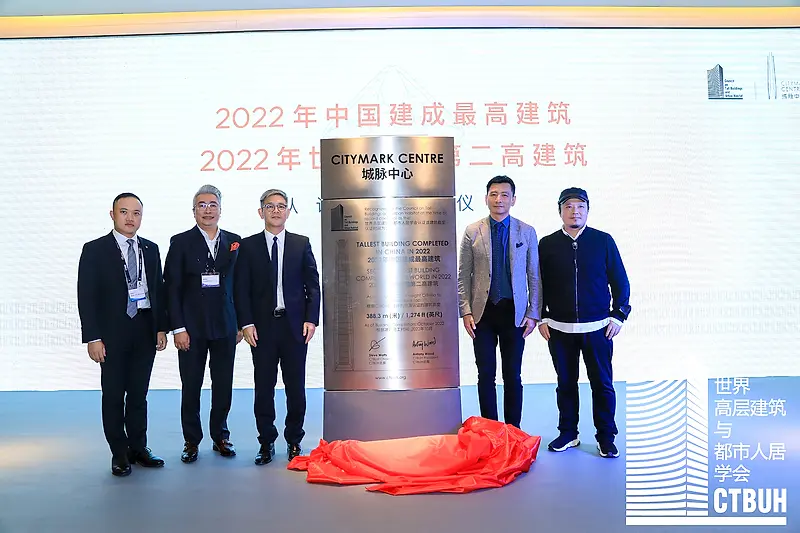 Yong Ding Presents Citymark Center at CTBUH Shenzhen International Conference
On October 26th, the KPF Director gave a presentation focusing on the development's anchor tower, the tallest to be completed in China this year.
Held in the Citymark Center's lobby alongside the vintage luxury car market, the CTBUH event featured multiple presentations regarding the project. Yong Ding's presentation focused on Citymark Tower, providing insight into the project's design inspiration, which references the aerodynamic form of a speeding car in the façade design. The event closed with a celebration of the 388-meter building as the tallest in China and the second tallest in the world to be completed this year. Following the presentations, the client toured guests around a mockup office floor.
Built in phases, Citymark Center is located in the fast-evolving Luohu district spanning five blocks. Phase one consists of the mixed-use Citymark Tower, rising 70 floors above ground with an additional seven floors below ground.
Learn more about the event here.