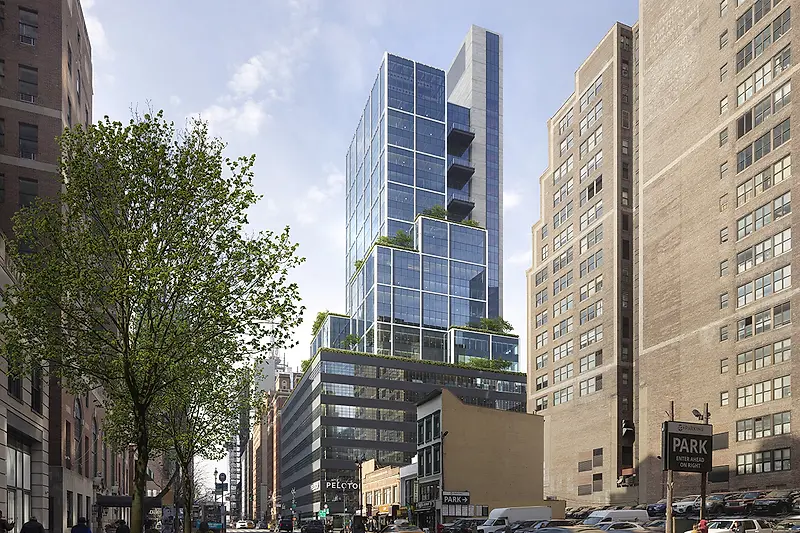 ULI New York Visits Hudson Commons
As part of the organization's Awards for Excellence Winners Tour Series, visitors gained an intimate look at the KPF-designed renovation project, with insight from Principal Lauren Schmidt.
In the 2022 program, Hudson Commons won the Award for Excellence in Office Development. The project was originally built as an eight-story warehouse in 1962, and has since been transformed into an office building with a 17-story overbuild that sold for over $1 billion in 2021.
On the tour, Lauren was joined by Tom Farrell of Cove Property Group and Sue Stecich of CommonWealth Partners. They led the group through the building's varied spaces, including the lobby, lounge, typical office floors, and adjacent outdoor space, and the Peloton office space and terrace.
The tour of Hudson Commons on March 7th from 5:00 to 6:00 PM EST was part of a series of behind-the-scenes tours of the 2022 Awards for Excellence in Development project winners. Learn more and register here.